The Dungeons & Dragons Movie's Official Title Finally Revealed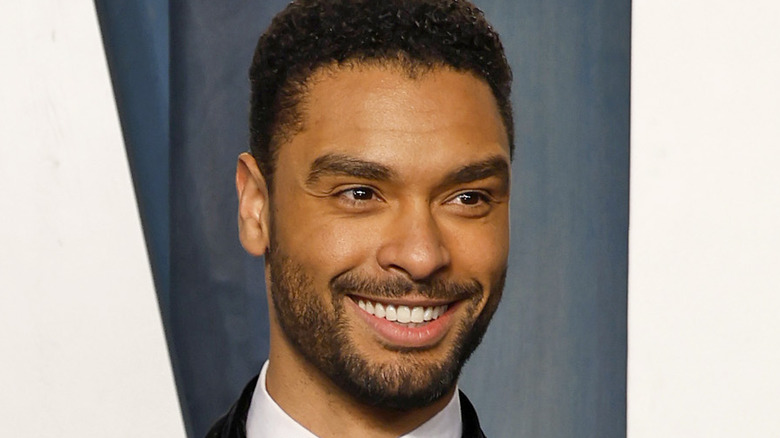 Frazer Harrison/Getty Images
The latest attempt to adapt the role-playing game "Dungeons & Dragons" to the big screen has some interesting style behind it. Chris Pine, who stars in the movie, described the upcoming film as similar to HBO's epic fantasy series "Game of Thrones," with bits of classic 20th-century movies like "The Princess Bride," "Monty Python and the Holy Grail," and "The Goonies" tossed in to distinguish it from other fantasy offerings. If that alone doesn't already have you excited for the upcoming film, Pine also recently heaped praise on co-writers and directors Jonathan Goldstein and John Francis Daley while speaking with Collider. And to top it all off, Pine is joined in the film by stars like "Bridgerton" Season 1 breakout Regé-Jean Page, Michelle Rodriguez, and Hugh Grant. Whether you're coming for the high-fantasy or the '80s throwback vibes, it sounds like "Dungeons & Dragons" is a film worth looking forward to. 
Now, the studio behind the movie has blessed us with two important pieces of information: the official title and release date. Here's what the hotly-anticipated adaptation will be called, and when you'll be able to see it in theaters.
Dungeons & Dragons: Honor Among Thieves is hitting theaters in 2023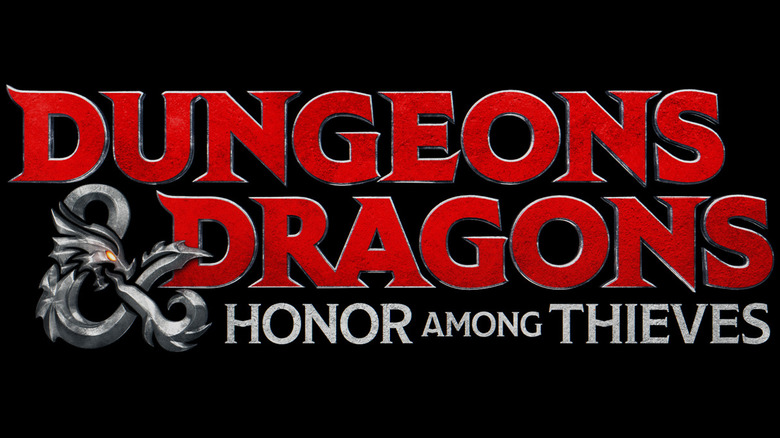 Paramount Pictures/Twitter
On April 21, Paramount Pictures and eOne announced the title of their upcoming "Dungeons & Dragons" movie and released a short video on Twitter showing off the film's dragon-style ampersand logo. Per that video, "Dungeons & Dragons: Honor Among Thieves" expects to release in movie theaters across the United States on March 3, 2023.
The announcement marks an important step for the long-awaited fantasy movie. "Dungeons & Dragons: Honor Among Thieves" features an intriguing ensemble cast that also includes Justice Smith, Sophia Lillis, and Daisy Head (via IMDb). Writing and directing team Jonathan Goldstein and John Francis Daley are best known behind-the-scenes for their work on 2015's "Vacation," as well as for directing the hit 2018 comedy "Game Night."
A prior attempt to adapt "Dungeons & Dragons" to film resulted in 2000's "Dungeons & Dragons," which proved to be an enormous box office flop when it made just $33.97 million worldwide against a $45 million budget (via Box Office Mojo). This latest attempt to adapt the game into a movie dates back several years and involves Warner Bros. setting off a legal battle over film rights to the Hasbro-owned game that resulted in this production (via The Hollywood Reporter).