The Surprising Fantasy Classics Chris Pine Used To Describe The D&D Movie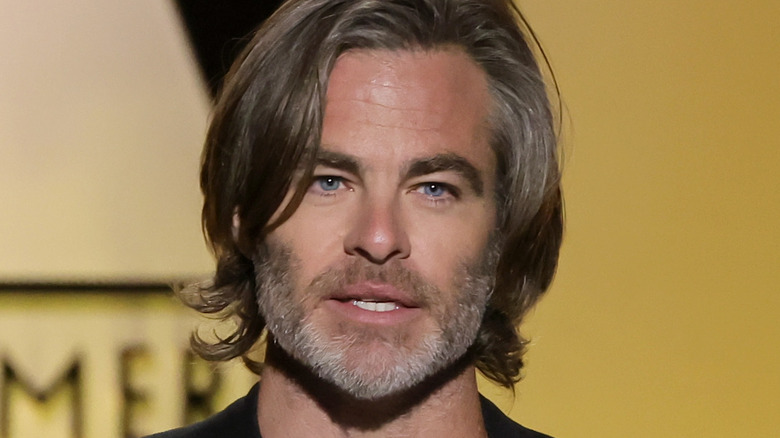 Kevin Winter/Getty Images
Among all of the massive intellectual properties getting big-screen adaptations within the next few years, it's easy to overlook a few. But out of all of the movies in the works, one you'll definitely want to keep an eye on is the latest iteration of "Dungeons & Dragons."
There have been films based on the classic role-playing board game before, most notably with the 2000 movie of the same name. However, 2023's "Dungeons & Dragons" promises to be unlike anything you've seen before. For starters, it will be directed by John Francis Daley and Jonathan Goldstein, who helmed 2018's "Game Night." They've assembled an impressive cast to flesh out this new universe, including Michelle Rodriguez, Justice Smith, Regé-Jean Page, Sophia Lillis, Hugh Grant, and Chris Pine. 
It may still be a while until the movie arrives in theaters, but that isn't stopping Pine from getting the hype train moving. During a recent interview with Collider, Pine spoke highly of the production and compared the project to some intriguing influences.
Chris Pine compares Dungeons & Dragons to Game of Thrones, The Princess Bride, and Monty Python and the Holy Grail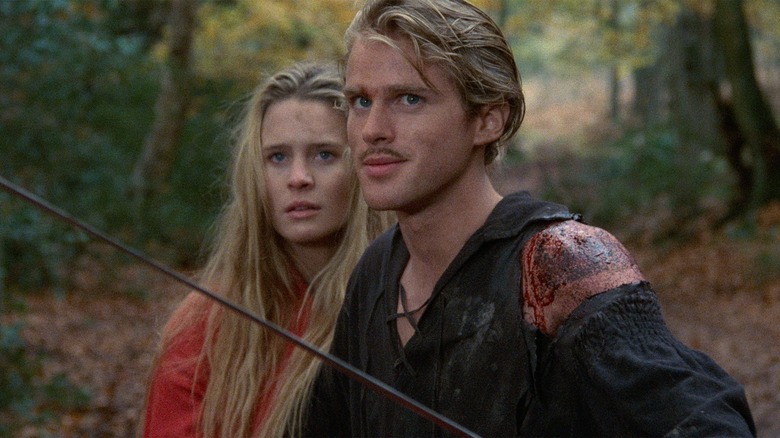 20th Century Studios
Most people probably affiliate a "Dungeons & Dragons" movie with the fantasy genre, but given the fact Daley and Goldstein predominantly have experience with comedies, it's safe to say the upcoming project will skew into humorous territory, too. Chris Pine pretty much confirmed as much in his Collider interview, where he spoke about his time shooting the movie so far: "Oh man. Well, what I will say is we had a hell of a fun time making it. There was a lot of laughs."
Pine went on to compare the film favorably to some true fan-favorites: "The way that I've been describing it, it's like 'Game of Thrones' mixed with a little 'Princess Bride,' just a smidge of 'Holy Grail;' it's somewhere in that ballpark. It's a lot of fun. It's got a lot of thrills. It's poppy; it's eighties heartfelt, there's a bit of 'Goonies' in there." "Game of Thrones" perhaps shouldn't come as too much of a surprise given it's the current hallmark of fantasy, but the rest of the influences are firmly in the comedy category. It's a good indication that audiences should let go of all expectations and be willing to accept a vastly different "D&D" film than what we've gotten in the past. 
As anyone who's ever played a D&D campaign, especially one that lasted for months, can attest, you need to be able to laugh when you're out on the battlefield with close friends. It sounds like Daley and Goldstein have tapped into something truly wonderful. You can see for yourself when "Dungeons & Dragons" drops in theaters on March 3, 2023.