Will There Be A San Andreas 2?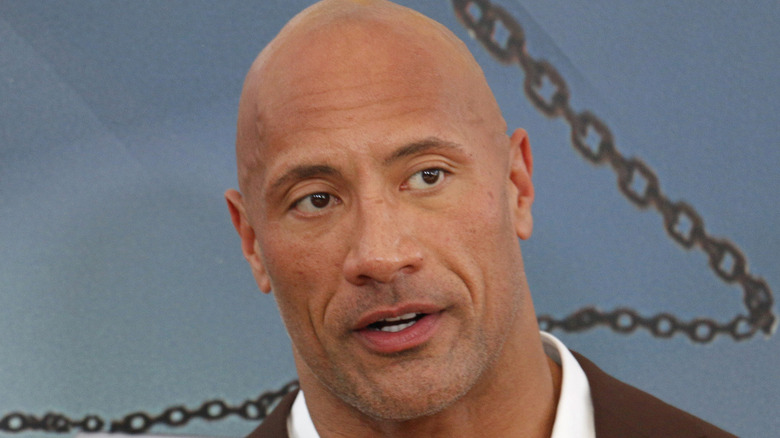 Tinseltown/Shutterstock
Given a project schedule as wide as his own biceps, it's kind of hard to keep track of just what films Dwayne "The Rock" Johnson has lined up for the future. From god-like antiheroes in "Black Adam" to voicing Superman's best friend in "DC League of Super-Pets," the blockbuster-brewing star has plenty to keep himself busy; the only question is if that includes revisiting one that made an earth-shattering impact.
In 2015, Johnson starred opposite Carla Gugino and Paul Giamatti in the epic (and factually questionable) disaster movie "San Andreas," which saw California hit by an earthquake and emergency rescue pilot Raymond Gaines (Johnson) head off to save his family. The film marked the second collaboration with director Brad Peyton following "Journey 2: The Mysterious Island" and before the video game adaptation "Rampage." While meeting with a rather mediocre critical reception of 48% on Rotten Tomatoes, "San Andreas" did go on to earn an impressive box office gross of nearly $475 million from a budget of $110 million (via Box Office Mojo). Nearly a decade on, Johnson's career has continued to explode, with his other tentpole films going on to earn sequels as a result. The question is, though, could "San Andreas" get the same treatment?
San Andreas 2 has suffered due to Johnson's hectic schedule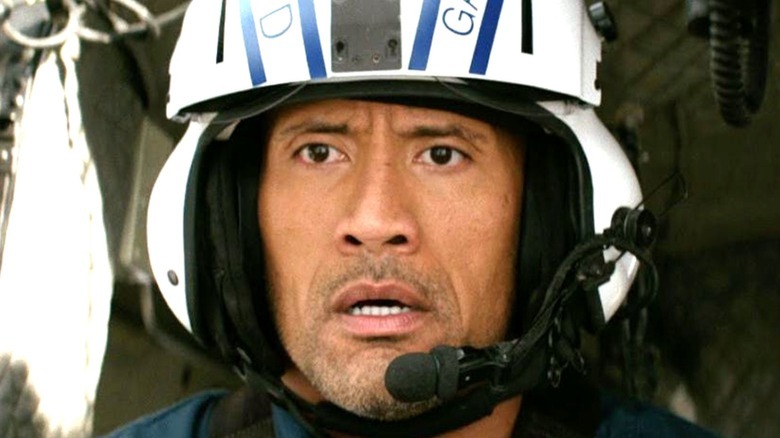 Warner Bros. Pictures
A year after the release of "San Andreas," talk about a sequel began (via The Hollywood Reporter), and the project's development has gone up and down on the Richter scale ever since. Initially, writers Neil Widener and Gavin James were tasked with shaking things up, scribbling down another installment with the cast, and Peyton was set to return as well. After the announcement, very few developments appeared until 2021, when during an interview on SiriusXM, Johnson gave an update regarding his return to the disaster zone. As it turns out, there's one thing that a blockbuster earthquake simply can't compete with: timing.
Assuring that a story was still being kicked around for the return of Raymond Gaines, Johnson revealed, "There's a great idea for 'San Andreas' that we had. I think it's great. The challenge that we're having, honestly, is exactly what you guys said, is scheduling." Understandable, really. Besides his long-awaited debut as Black Adam, other projects have been lined up from recent successes, including a follow-up to his Netflix venture with Ryan Reynolds and Gal Gadot, "Red Notice," and recently joining as a producer for a TV adaptation of a much-loved videogame, "It Takes Two," for Amazon Studios (via Deadline). Given the growing to-do list, it feels like "San Andreas 2" may be less likely to happen as the years go on and any rumblings of the project barely making a tremor.