The Surprising Number Of NCIS: LA Episodes Nia Long Actually Filmed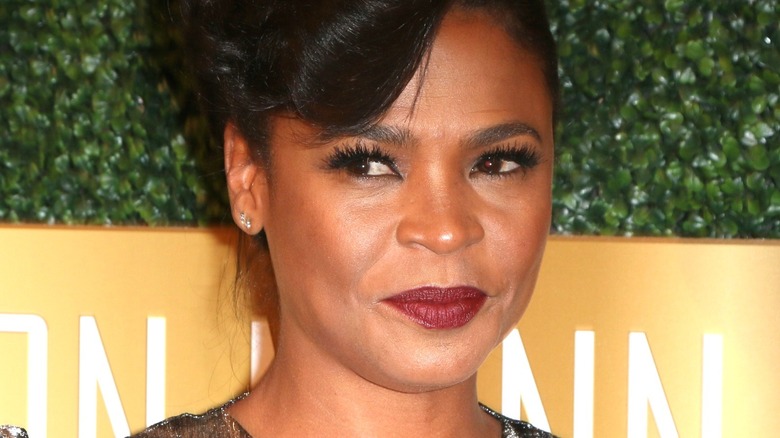 Kathy Hutchins/Shutterstock
Nia Long's debut as Executive Assistant Director Shay Mosley in Season 9, Episode 1 of "NCIS: Los Angeles" came at a time on the show when many of the characters were facing upheaval and difficulties. Sam Hanna (LL Cool J) was still mourning his wife and told Callen (Chris O'Donnell) to find a new partner. Hetty (Linda Hunt) had just put in her notice, and Assistant Director Granger (Miguel Ferrer) had died, which is why Shay was there to begin with. But Shay decided to shake things up, and immediately split up Kensi Blye (Daniela Ruah) and Marty Deeks (Eric Christian Olsen), sending Deeks back to the LAPD and pairing Kensi up with Callen.
Mosley immediately comes across as being too straight-laced and stuffy, making it clear to the Office of Special Projects team that she thinks they're too reckless and she plans to keep an eye on them. With Hetty gone, who's protected them for years, the team has to figure out a way to work with Mosley and keep the calm.
Many people praised Long's acting abilities, but it's always difficult to get fans to like you when you come onto a show as the antagonist. The fact that so many viewers actively disliked her character says a lot about how good she was in the role of the unlikeable, doesn't play-well-with-others Mosley. While it doesn't seem like Long was on "NCIS: LA" for much time, it may be surprising to realize how many episodes she was actually in.
Nia Long appeared in 25 episodes of NCIS: Los Angeles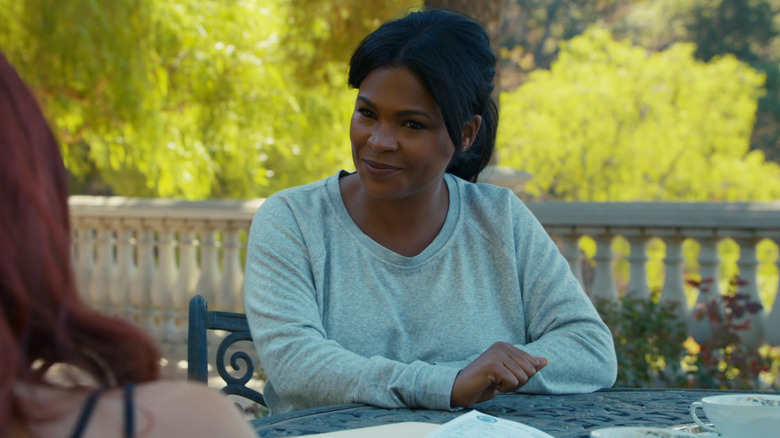 CBS
From Nia Long's introduction in the first episode of Season 9 until her departure in Episode 6 of Season 10, she starred in 25 episodes of "NCIS: Los Angeles" (via IMDb). In her character Shay Mosley's backstory, it was explained that she had a child with a dangerous criminal, who had kidnapped her son. Her assistant Harley Hidoko (Andrea Bordeaux) — who is much better liked than Mosley — goes to Mexico to get Mosley's son Derrick, and ends up getting killed. This causes a chain reaction, in which Mosley goes rogue, all in an attempt to get her son back and keep him safe. Even after her poor treatment of them, the OSP team and Hetty decide to help her, and after everything is resolved, she leaves the team for good.
Long has never spoken about why she left "NCIS: Los Angeles," but it's possible she only signed on for a short contract and had planned to leave after her specific story arc was wrapped up. Since leaving "NCIS: LA," she has starred in several movies, including the upcoming "You People" with Eddie Murphy and Julia Louis-Dreyfus, and "The Best Man: The Final Chapters," with original castmates Taye Diggs and Sanaa Lathan (via IMDb).