The Surprising Futurama Episodes That Fans Always Skip On A Rewatch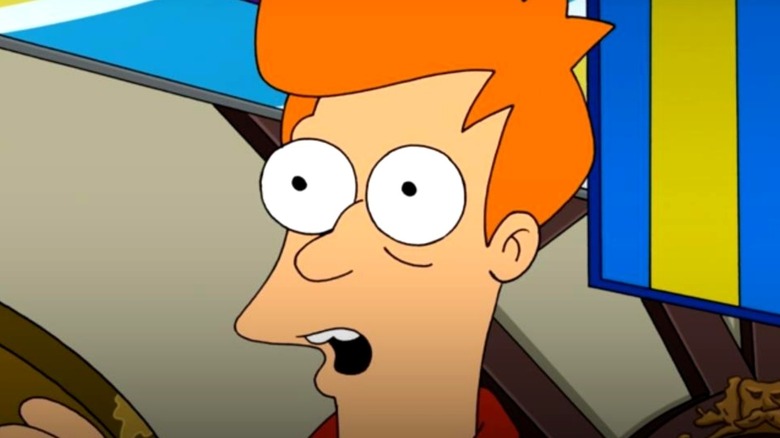 Fox
Like many other fanbases, plenty of "Futurama" aficionados love returning to old episodes of their favorite science fiction series. Even though "The Simpsons" creator Matt Groening's second series can be confusing at times, it's also lighthearted and punchy enough to warrant an enjoyable rewatch.
Unsurprisingly, in a series as intricately detailed as "Futurama," not every viewing experience is destined to be identical. Indeed, for fans eager to look for things they may have missed the first time around, there are plenty of background gags, Easter eggs, and hidden references to satiate their inner sleuth. However, it also seems there are a number of episodes that even the most dedicated "Futurama" fans avoid when revisiting the series.
Of course, it should come as absolutely no surprise that Reddit serves as the best place to find opinions on such minutia. While there are a number of inspired "Futurama" subreddits, one of the most interesting is r/Futurama_Sleepers, a forum dedicated to people who love snoozing to the series. In one thread, a number of fans mused over which episodes they prefer to skip whenever they watch through it in a conscious state. 
Interestingly, one episode, in particular, appeared to be a fairly common choice among the nocturnal group.
Fans would rather skip the feels and get to the laughs with Futurama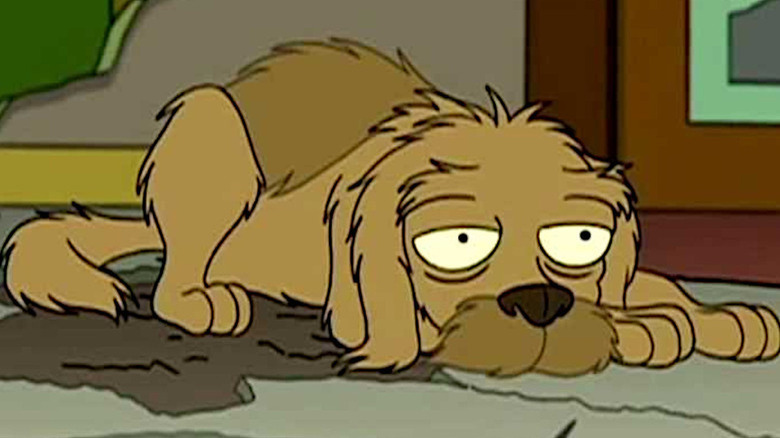 Fox
In general, Reddit users reported preferring to stay away from episodes that are heavy on emotion. In asking the question on the r/Futurama_Sleepers subreddit, u/frisckydriscky offered two potential answers. "I find myself skipping the same episodes each runaround," u/frisckydriscky said. "For me, it's 'Jurassic Bark' (for obvious reasons) and 'Why Must I Be a Crustacean in Love' (just because)."
Interestingly, there seemed to be quite a bit of consensus around Season 4, Episode 7 ("Jurassic Bark"). This tragic episode details the loss of Fry's adorable singing dog, Seymour. While "Jurassic Bark" is one of the series' highest-rated episodes, it would appear the intense emotion of the episode is simply too much for a casual rewatch. "[I only skip] 'Jurassic Bark,'" wrote u/inyou329. "Because my biggest regret in life is choosing video games over playing with my childhood dog."
However, "Jurassic Bark" isn't the only episode that fans reported skipping for this reason. Fans also reported skipping Season 7, Episode 23 ("Game of Tones"), an episode in which Fry attempts to reconcile with his dead family by reliving memories from the day he was frozen. In referencing a particularly sad moment with Fry's mom, u/TacoMan3005 said. "You cried, I cried, everyone cried."
Of course, there are also other episodes that fans generally skip for other reasons. One fan, u/blurplethenurple, went so far as to report skipping out on any episodes that premiered on Comedy Central. Of course, every fan is different, so it's only sensible that each person skips different episodes for different reasons.