The untold truth of Futurama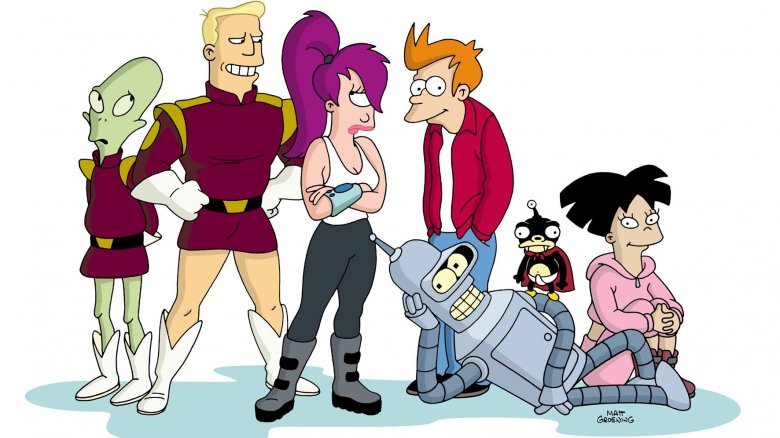 In 1989, Matt Groening launched The Simpsons. Ten years later, he created another animated comedy classic: Futurama. The series centered around a late-20th-century pizza delivery boy named Philip J. Fry who gets stuck in a cryogenic freezing pod on December 31, 1999, and wakes up in the strange, futuristic world of New New York in the year 3000. 
Fry meets a surly robot (Bender), a one-eyed mutant (Leela), and his own distant descendant (Professor Hubert J. Farnsworth), a brilliant inventor who also runs a delivery company called Planet Express, the conduit to many comic sci-fi adventures. Futurama had a devoted audience that stuck with the show for over a decade through its runs on Fox, Comedy Central, and direct-to-DVD movies. 
Good news, everyone: Here are some amazing stories you might not have known about Futurama and THE WORLD OF TOMORROW!