Who Played Moondoggie In Gidget?
One of the most unique Hollywood creations of the 1950s is the "Gidget" franchise. Based on the novel series of the same name, the film follows a young woman named Francine "Gidget" Lawrence (Sandra Dee) as she falls in love while at the beach on summer vacation. The film has become a classic since its initial debut in 1959, serving as a quintessential example of the teen beach movie that helped define that particular era of cinema. One character who holds a particular distinction in the "Gidget" franchise is Jerry Matthews, aka Moondoggie. The character becomes the object of Gidget's affection in the first film, eventually going on to become her boyfriend by the time credits roll.
Not only did Moondoggie go on to have a consistent presence across all of the "Gidget" movies between 1959 and 1963, but he is also the only major character to be portrayed by the same actor across every film. In fact, even the titular heroine of the franchise was recast every time a new iteration of the character debuted on-screen. So, let's take a look at the Hollywood icon who brought Moondoggie to life across all of the films in the "Gidget" series.
Gidget's Moondoggie was played by James Darren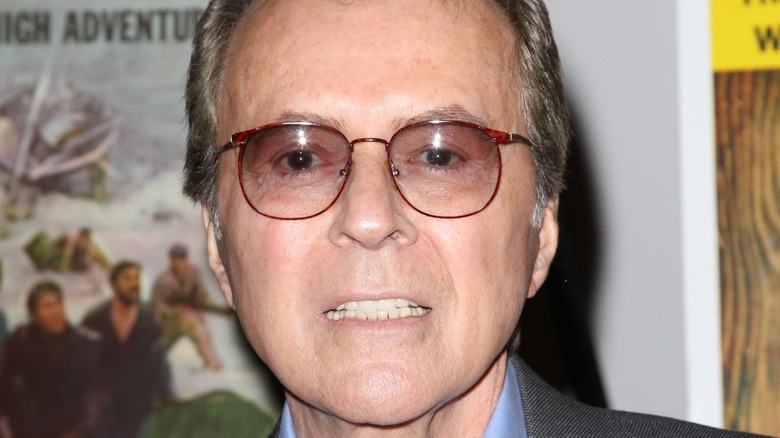 s_bukley/Shutterstock
Moondoggie from "Gidget" was portrayed by none other than Hollywood legend James Darren. Darren was born in Philadelphia in 1936 and began his career as a screen actor in "Rumble on the Docks." Per TCM, Darren studied acting under Stella Adler in New York.
James Darren has amassed a robust filmography throughout his career, consisting of more than 50 on-screen credits (via IMDb). He is also a prolific singer, having released numerous albums and singles ever since the late 1950s. "Gidget" is one of his most notable performances, and he would go on to play Moondoggie twice more in "Gidget Goes Hawaiian" and "Gidget Goes to Rome." Beyond his performances in the "Gidget" franchise, he has also appeared in numerous other major films and TV series. These appearances include "The Guns of Navarone," "T.J. Hooker," and "Star Trek: Deep Space Nine." In addition to his on-screen roles, Darren worked as a director through the 1980s and 1990s helming episodes of hit TV series including "The A-Team," "Walker, Texas Ranger," and "Melrose Place."
Darren's work output has slowed down in recent years. His most recent on-screen appearance was in the 2017 movie "Lucky."