The Surprising Number Of Criminal Minds Episodes Mandy Patinkin Actually Filmed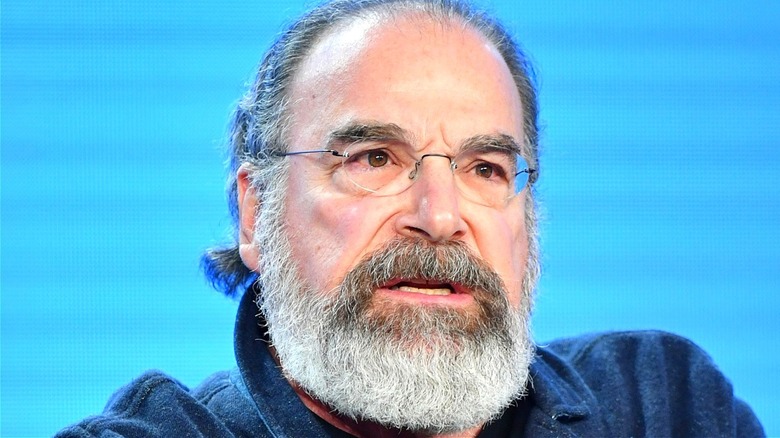 Amy Sussman/Getty
After 323 episodes spanning over 15 seasons, "Criminal Minds" saw over 20 different agents serving on the Behavioral Analysis Unit. Of all of them, one of the most important and beloved was Jason Gideon (Mandy Patinkin).
Gideon was more introspective and thoughtful of the team members, less involved in the witty banter engaged by some of the others. Before the pilot episode, he suffered a nervous breakdown when he felt responsible for the death of six agents during the takedown of a bomber. He was called back to work from a leave of absence to deal with post-traumatic stress disorder. His first case back was to catch "The Seattle Strangler" (Andrew Jackson).
Patinkin's first appearance was in the pilot episode, "Extreme Aggressor," in 2005. His final appearance was the Season 3 episode, "In the Name of Blood." While he technically was in the series finale via flashbacks and was mentioned in Season 10 when he was murdered by Donnie Mallick (Arye Gross), he disappeared from the team in Season 3. Even though he was only in less than three full seasons, here is the surprising number of episodes Mandy Patinkin filmed for the show.
Patinkin filmed nearly 50 episodes
With only being in 2 seasons (and two episodes into Season 3), it is a bit surprising to discover that Mandy Patinkin was in a total of 47 episodes. He appeared in all 22 of Season 1 episodes and all 23 of Season 2. His two appearances in Season 3 served as his send-off from the series.
Patinkin's exit from the series came as a surprise to fans. The success of the series rested largely on the stoic heroism of Jason Gideon and the charismatic banter of Derek Morgan (Shemar Moore). Interestingly, Patinkin's reasons for leaving in the real world were echoed by Gideon's send-off on the show. In explaining why the actor left, he had this to say to Deadline: "I never thought they were going to kill and rape all these women every night, every day, week after week, year after year. It was very destructive to my soul and my personality." He continued, "I'm concerned about the effect it has. Audiences all over the world use this programming as their bedtime story. This isn't what you need to be dreaming about."
Gideon seemed to feel the same way in some dialogue during Season 2. "I have been playing at this job In one way or another for almost 30 years. I've felt lost. I've felt great. I have felt scared, sick, and insane. I don't know. I guess the day this job stops gnawing at your soul and ... your hands stop feeling cold. Maybe that's the time to leave." After 15 seasons on the air, most people who appeared in less than twenty percent of the episodes wouldn't have a profound impact on the series as a whole. Still, despite his surprisingly short run, Gideon remains one of the most beloved characters.