Ben Affleck Says Justice League Reshoots Aren't Cause For Concern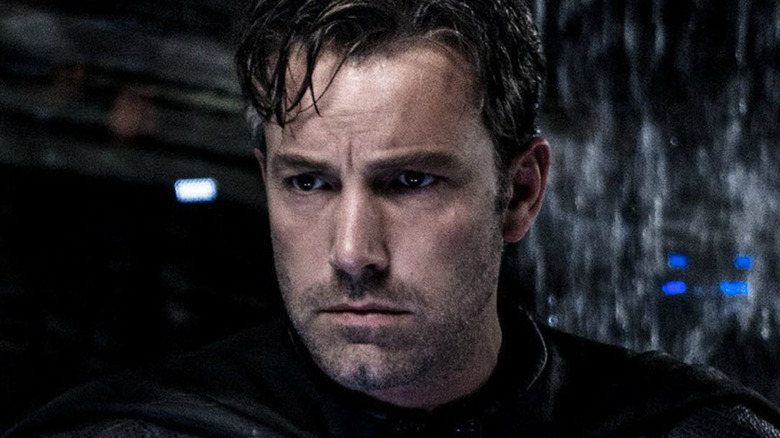 Warner Bros.
Ben Affleck doesn't want us to worry about Justice League.
Back in May, in the middle of reshoots, director Zack Snyder walked away from the movie due to a tragedy in his family. Warner Bros. announced that the reshoots would be helmed by Avengers director Joss Whedon, who had recently moved from Marvel to DC to work on his Batgirl project. But Affleck thinks the change will ultimately give the movie an interesting feel.
"It's a little bit unorthodox," Affleck told Entertainment Weekly. "Zack had a family tragedy, and stepped off, which was horrible. For the movie, the best person we could've possibly found was Joss. We got really lucky that he stepped in." 
Affleck is obviously well aware of the vision that a director can bring to a film. He directed the Oscar-winning Argo and was originally going to oversee the upcoming Batman standalone flick. He said that the mix of Snyder and Whedon will benefit from having two strong directors calling the shots. "[It's] an interesting product of two directors, both with kind of unique visions, both with really strong takes," he said. "I've never had that experience before making a movie. I have to say, I really love working with Zack, and I really love the stuff we've done with Joss."
Affleck also said that the fact that reshoots were needed aren't an indication that the movie has problems. "I've never worked on a movie that didn't do reshoots," Affleck said. "Argo, we did reshoots for a week and a half! Four days on Gone Baby Gone!" 
While Affleck's future with DC is a little hazy at the moment, he said he's happy with the direction the movies are going, undoubtedly thanks to the success of Wonder Woman. "This is a really nice time to work in DC. They're hitting their stride. They're getting it right. It's starting to feel like it's really working."
Justice League arrives in theaters Nov. 17. In the meantime, find out why the movie will be better than you think.