Who Plays Myra On NCIS: Hawai'i?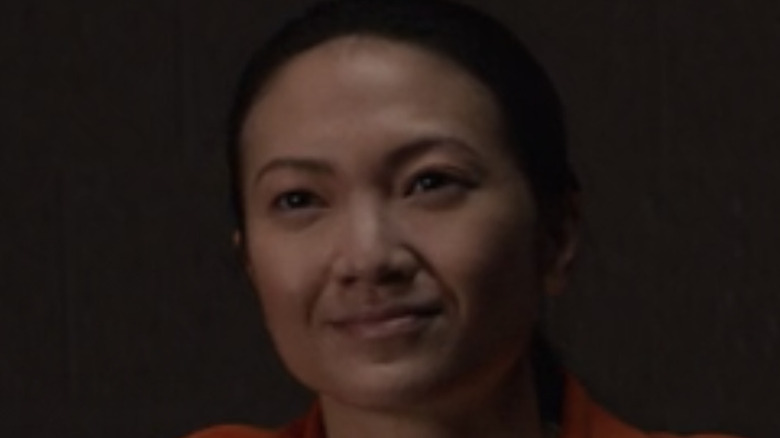 CBS
"NCIS: Hawai'i" is the latest spin-off series in the "NCIS" franchise. Trading in the oppressive urban settings that dominate many modern crime dramas for the expansive island locale of Hawai'i, the series is able to put its own spin on the types of action sequences and cinematography fans of the genre have become accustomed to. Repeating the tradition laid down by previous spin-offs like "NCIS: Los Angeles" and "NCIS: New Orleans," the location of this latest installment is treated almost like a full-fledged character — it informs the drama, style, and tone of the series as a whole.
In addition to this fresh new environment, the series also boasts a cast of incredibly compelling main characters. First and foremost amongst them is, of course, Special Agent Jane Tennant (Vanessa Lachey), who was born in Hawai'i and has established herself as one of the most endearing series leads in the entire franchise. Nearly every character in "NCIS: Hawai'i" manages to bring something wholly unique to the table, which is certainly impressive considering how often the genre as a whole seems to repeat characters and plotlines. That also extends to the supporting and guest-starring characters. One of the most intriguing of Season 1 is the Chinese spy Myra Tan. Here's what you need to know about the actor who plays her.
Myra is played by Erica Wong, who has her roots in Broadway
Myra Tan plays a crucial role in the "NCIS: Hawai'i" episode "Spies, Part 1," which follows the team's investigation into the death of Lieutenant Commander Joseph Cheng. Tan is a Chinese spy who was arrested for attempting to murder an American pilot. She ends up revealing Chinese espionage secrets to members of the NCIS team in an attempt to barter her way out of prison. The part is played by actor Erica Wong.
Outside of her appearance in "NCIS: Hawai'i," it appears that Wong's acting history is incredibly limited — at least on television. Indeed, her IMDb page only credits her as appearing in a 2021 episode of "The Tonight Show Starring Jimmy Fallon," where she came on as a background singer in a performance by Fallon and Lin-Manuel Miranda. According to Wong's official website, her recent work includes playing Meg Giry in Broadway's "The Phantom of the Opera," as well as several commercial spots for The History Channel and Wawa. Considering how compelling Wong is in her short appearance on "NCIS: Hawai'i," one has to hope she'll take on more television roles in the near future.