The Blue Bloods Crossover Vanessa Ray Wants To See Become A Reality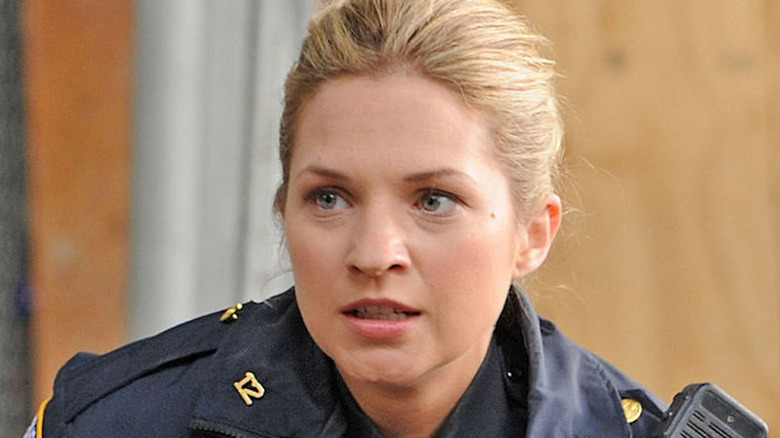 CBS
CBS' "Blue Bloods" has been on the air since 2010, lasting over a decade — which is pretty impressive for any TV show, let alone a police procedural. Long-running TV shows often start to run out of steam and the quality starts to drop, but "Blue Bloods" clearly continues to impress the network, as Season 12 arrived back in October 2021. The series follows the various members of the Reagan family, as they all work in and with the New York Police Department in some way — and at the head of the family is Police Commissioner Frank Reagan (Tom Selleck).
Frank's sons are all main characters of the series, including Sergeant Jamie Reagan (Will Estes), who falls for his partner, Eddie Janko (Vanessa Ray). The young officer joined the series in "Blue Bloods" Season 4, and the two eventually take their relationship further in Season 7, before they get engaged at the end of Season 8. 
With an 88% audience score on Rotten Tomatoes, the police procedural shows no signs of slowing down. Recently, Vanessa Ray revealed which TV show she thinks "Blue Bloods" should have a crossover with in the future.
Ray wants Blue Bloods to crossover with The White Lotus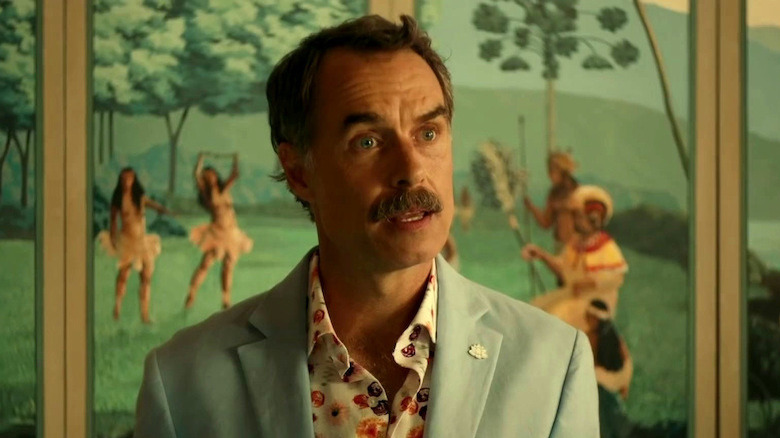 HBO
Vanessa Ray opened up about her tenure on "Blue Bloods" when speaking to The Nerds of Color, as she joined the police procedural back in 2013. But when asked about which TV show she'd like the Reagan family to crossover with, she suggested HBO's comedy drama, "The White Lotus" — mainly because of the inevitable hijinks that would ensue with such an eclectic group of people.
"Oh my god, what a question. Past or present?! Okay, I'm gonna just dive, I'm just gonna take a guess. I think it would be really fun for 'Blue Bloods' to do a crossover with 'The White Lotus.' Like, the cast of 'Blue Bloods' is on vacation, there's shenanigans, and we're fighting crimes, but also we're at odds with people."
It's a pretty great choice, since sticking the "Blue Bloods" cast in with another police drama would be far too predictable. Ray also added that it'd be great to see the serious group of characters get to have some fun. "I think everybody on our show is very funny and has very good comedy chops, but we're on this serious drama. So I think it would be cool to do a crossover with a show that has a dramedy element aspect to it and kind of see everybody on the show get to spread their wings a little bit."
Imagine Frank Reagan meeting Armond (Murray Bartlett), the manager of the titular hotel — it'd be chaos.