The Lowest-Rated Episode Of Three's Company According To IMDb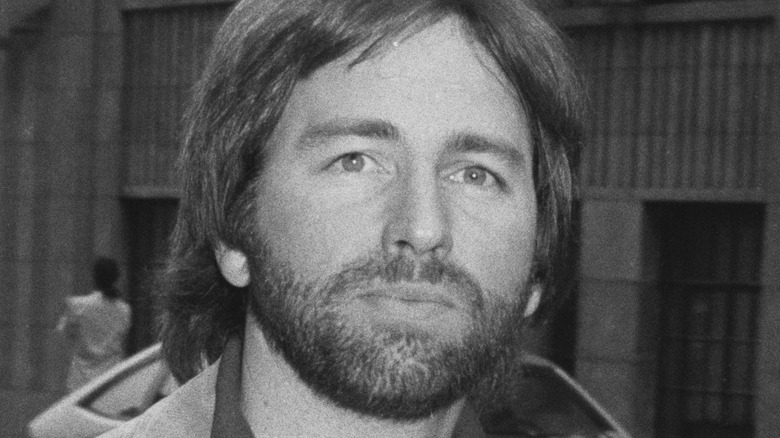 Michael Ochs Archives/Getty Images
Originally based on the British sitcom "Man About the House," the 1977 ABC series "Three's Company" is a classic farce centered around three roommates in what was, at the time, an unusual living situation. Roomies Janet Wood (Joyce DeWitt) and Chrissy Snow (Suzanne Somers) need a third person in the apartment so they can pay the rent. Luckily, that's right when they encounter wannabe chef Jack Tripper (John Ritter), who is in desperate need of a permanent living situation. Without anywhere to stay, Jack agrees to move in with Janet and Chrissy. To make the arrangement work, however, Jack tells their intense landlord, Stanley Roper (Norman Fell), that he's gay, as they know Mr. Roper wouldn't approve of their living situation otherwise.
Over eight hit seasons, a series of comic misunderstandings and ridiculous situations ensued. "Three's Company" was so popular that it spawned two spin-offs in "The Ropers," a 1979 show about Stanley and his wife Helen (Audra Lindley), and a brief 1985 show starring Ritter called "Three's A Crowd." The sitcom still airs in syndication and the complete series is even out on DVD. Thanks to the ability to revisit old seasons, conversations about the show remain active. Furthermore, IMDb users have made their episode rankings, and this Season 4 installment is ultimately at the bottom of the list.
According to IMDb users, Jack's Bad Boy is the series' worst episode
The Season 4 episode "Jack's Bad Boy" doesn't have a truly terrible IMDb rating, coming in at 6.3 out of 10 as rated by 165 users, but it's still the lowest-rated episode of "Three's Company" on IMDb. The plot involves the trio arriving at home only to discover a 12-year-old boy, Billy (Shane Sinutko), is already there. The boy claims he's a homeless orphan just waiting for a friend of his in a different apartment. Jack finds that Billy stole a track trophy from him and rightly perceives him as a liar and a thief. The only trouble is Billy already has Janet and Chrissy wrapped around his finger.
One reason "Jack's Bad Boy" is rated so poorly may be, as pointed out by TV fansite Nostalic Logic, that it appears to be a reworking of an earlier Season 3 episode, "The Crush," which also featured a child manipulating the women against Jack. Either way, it seems like bringing kids and teens into the show didn't work well. Nostalgic Logic similarly rated the episode at the bottom of Season 4. In their review, they wrote, "I'm not sure which kid ends up being more annoying, but this boy (who reveals he's actually filthy rich and just bored) definitely doesn't help this episode's ranking."