La La Land's Damien Chazelle To Make Musical Series For Netflix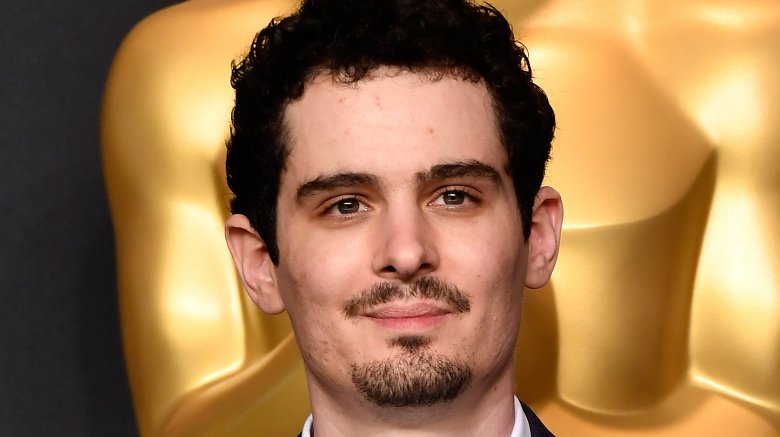 Getty Images
La La Land's Damien Chazelle is getting back into the musical game, this time with Netflix. According to The Hollywood Reporter, the Oscar winner is set to executive produce and direct two episodes of the Paris-set musical drama series The Eddy for the streamer.
The Eddy is set in modern-day, multicultural Paris and is said to revolve around a jazz club with American and French-Arab co-owners. The show is set to tell the story of "a club, its owner, the house band, and the chaotic city that surrounds them." Fitting with its setting, the show will be shot in France, and will include dialogue in French, English, and Arabic. 
The Eddy, which has an eight-episode order, is written by five-time BAFTA Award-winning writer Jack Thorne, known for National Treasure and This is England. (Thorne was also recently hired to rewrite Star Wars: Episode IX.) Chazelle and Thorne aren't the only two huge names attached to the project, either– the show also has Grammy Award-winning composer Glen Ballard, known for Alanis Morissette's "Jagged Little Pill" and Michael Jackson's "Bad," on board to write the original score. On top of all that, Six Feet Under and The Newsroom Emmy winner Alan Poul will executive produce.
Erik Barmack, Netflix's vice president of international originals, said that the show will likely feature French actors, crew members, and potentially even some French directors for the non-Chazelle helmed episodes. He also added that the tone will fall somewhere between Chazelle's Whiplash and La La Land.
"From the intense, complex relationship between a jazz drummer and his instructor in Whiplash to his dazzling duo of lovelorn Los Angelenos in La La Land, Damien's work is emotional and electrifying," Barmack said. "His projects have a rhythm all their own, and we're incredibly excited for him, Jack, Glen, Alan and the production team to bring their vision for The Eddy to Netflix. We couldn't be happier that he will be shooting The Eddy in France and that we will bring this bold, global and multilingual series to our members around the world."
Chazelle added, "I've always dreamed of shooting in Paris, so I'm doubly excited to be teaming up with Jack, Glen, and Alan on this story, and thrilled that we have found a home for it at Netflix." The director will have to find time in his busy schedule for The Eddy, as he is set to soon begin filming the Neil Armstrong biopic First Man, starring Ryan Gosling and Jon Bernthal. 
The Eddy does not have a premiere date yet. While we wait, see some of the TV shows that will blow you away this year.