The Beloved Comedy That Adam Scott Abandoned To Be On Parks & Recreation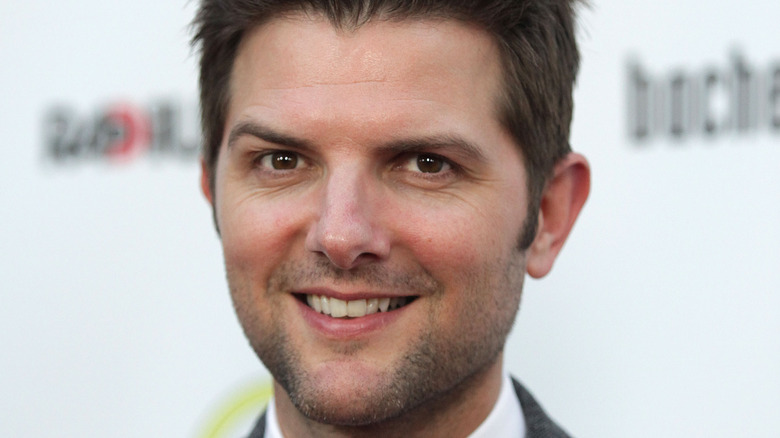 DFree/Shutterstock
Adam Scott has been involved in plenty of beloved projects over the course of his career as a comedic actor, but probably his most widely recognized role is that of the lovable Ben Wyatt on the NBC sitcom "Parks and Recreation." Scott joined the show late in its second season (arguably saving the show, some would argue), and he soon became an integral part of the main cast.
In order to do so, though, it turns out that he actually walked away from a leading role in another comedy — this one with more of a cult following compared to the mainstream success of "Parks and Rec." While fans would have appreciated the continuation of both shows, that just wasn't feasible, and so Scott's departure led to the premature cancellation of what is now considered by many to be a comedy classic. 
If you haven't seen it, or if you only know Scott from "Parks and Rec," you might want to check it out, provided you have a tolerance for a darker, more cynical, and acerbic brand of humor than the kind you generally get with Leslie Knope and co.
Adam Scott walked away from Party Down following its second season
The show in question, of course, is "Party Down," which ran between 2009 and 2010 for two glorious seasons on the Starz network. Co-created by a creative team that includes Rob Thomas (best known for creating "Veronica Mars") and Paul Rudd (best known for being Paul Rudd), the show follows the misadventures of Party Down, a mid-tier Los Angeles catering company that tends to attract struggling showbiz types in its hiring process.
That includes Adam Scott's character Henry Pollard, a sarcastic but basically good-natured actor whose brief brush with fame involved an insipid beer commercial in which he delivered the catchphrase "Are we having fun yet?," a burden that at times is almost too much for him to bear. His associates with the company include uptight boss Ron (Ken Marino), aspiring comedian and love interest Casey (Lizzie Caplan), and struggling screenwriter Roman DeBeers (Martin Starr), who specializes in hard sci-fi. Jane Lynch, Ryan Hansen, and (in its second season) Megan Mullaly round out one of the most underrated comedic ensembles of the last two decades.
A series of inspired guest stars like Steve Guttenberg (playing a twisted version of himself) and recurring turns from actors like J.K. Simmons (of "Spider-Man" fame), Kristen Bell, Ken Jeong, and Michael Hitchcock add to the comedic tour de force of "Party Down," which according to Deadline is set to make a return for a six-episode revival season. That means now is as good a time as any to check out the show if you've never seen it –- especially if you're curious about what Scott walked away from in order to take his "Parks and Recreation" role.