The Adam Scott Romance Flick You Can Find On Amazon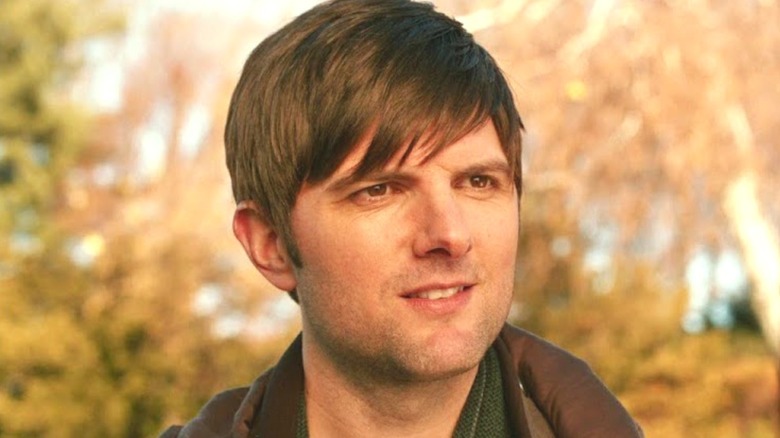 Roadside Attractions
Some actors hit it big in Hollywood almost overnight, and others linger on the fringes of showbiz for years before they achieve anything resembling stardom. In the case of Adam Scott, the latter scenario was very much the case. In fact, the actor plugged away in Hollywood for nearly two decades before landing the role of Ben Wyatt on NBC's smash hit sitcom "Parks and Recreation." Before that breakout, Scott proved that he was a seriously versatile actor, delivering memorable turns in comedies, dramas, and genre fare alike.
Those roles are legitimately too numerous to recount here, though appearances in "Hellraiser: Bloodline," "Six Feet Under," "Knocked Up," "Step Brothers," and "Tell Me You Love Me" are certainly worth mentioning. for Scott's lauded turn on the cult-hit comedy "Party Down," which found him portraying a struggling actor making his way as a caterer alongside an all-star ensemble including Lizzy Caplan, Martin Starr, Jane Lynch, Ken Marino, and more. Scott kept up the busy work schedule even after his "Parks and Recreation" breakthrough, and continued to mix things up with different projects in both film and television. However, his versatility was arguably never more on display than it was in his underrated romantic dramedy from 2011, which you can now catch on Amazon Prime Video. Here's why you should stream Adam Scott's film "Friends With Kids" today.
Friends With Kids is a hilarious and heartfelt rom-com with a brilliant ensemble cast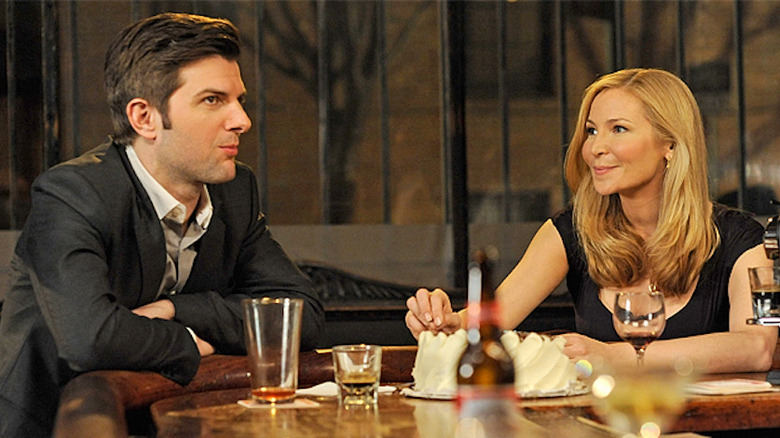 Roadside Attractions
"Friends With Kids" finds Adam Scott portraying hot shot New York ad man Jason, who decides to have a child with his long time best friend Julie (Jennifer Westfeldt). The catch: the duo decides to keep their relationship strictly platonic, hoping of avoiding the marital pitfalls that have plagued their couple friends. While their unusual arrangement initially works better than anyone might've anticipated, things get complicated when they begin dating... and their true feelings rise to the surface.
Written and directed by Westfeldt herself, "Friends With Kids" is equal parts indie drama and distinctly modern comedy about adult lives in flux. The film unfolds with more style, heart and emotional insight than most comedies, with Scott and Westfeldt anchoring a wildly unconventional romance about love, marriage, kids, and all the messy entanglements that come with each. The film also boasts an absolutely stacked ensemble cast as well, with talents like Jon Hamm, Kristen Wiig, Chris O'Dowd, Maya Rudolph, Megan Fox, and Edward Burns rounding out the ensemble.
That being said, "Friends With Kids" will likely not appeal to all, as it's a bit heavier than your run of the mill rom-com fare. However, those who go into the film with their head and their heart in the right spot will undoubtedly find themselves swooning over this one, right up to its pitch-perfect final scene. "Friends With Kids" is streaming on Amazon Video now.