Characters Brought In To Save TV Shows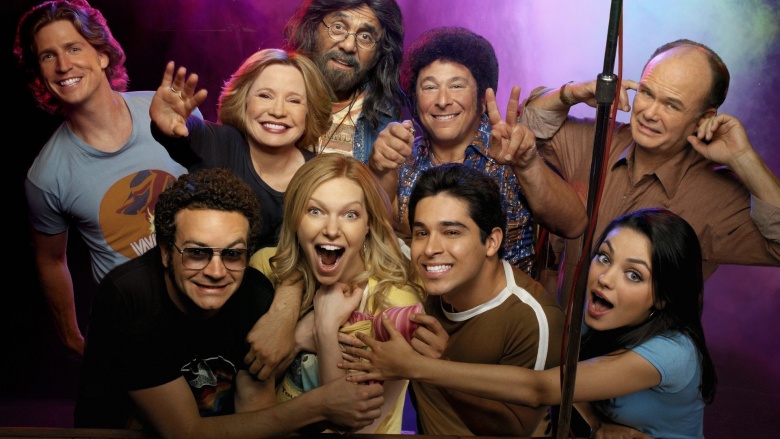 TV series introduce a new recurring characters for lots of reasons. Sometimes, it's just about ramping up the tension, tying up loose ends, or even freshening up the plot options a little bit to keep things going strong. In other cases, though, a show's already on the decline with audiences or critics, and a new face can be a last-ditch effort to keep things going for another season or two. Here are a few key examples of the latter—some successful, some not.
Randy Pearson on That '70s Show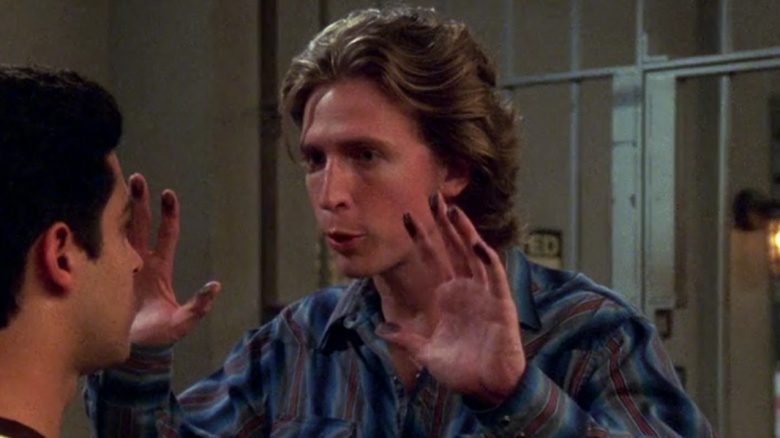 The popularity of Fox's period sitcom wasn't enough to keep actors Topher Grace and Ashton Kutcher on board for an eighth season. While Kutcher did stick around for the first four episodes of the final season, and they both returned for the grand finale, both actors wanted to pursue other career opportunities. To fill that gaping space, actor Bret Harrison came in—but then he also took leave of the series in pursuit of another show. That's when Josh Meyers joined the cast as Randy Pearson, a personality hybrid of Kutcher's Kelso and Grace's Eric. Meyers was originally expected to replace Eric by explaining that his trip to Africa changed him in more ways than one, but the showrunners instead decided to present him as a new love interest for Donna Pinciotti (albeit more of a rebound than the real deal). Ultimately, Randy was widely disliked by audiences.
Walden Schmidt on Two and a Half Men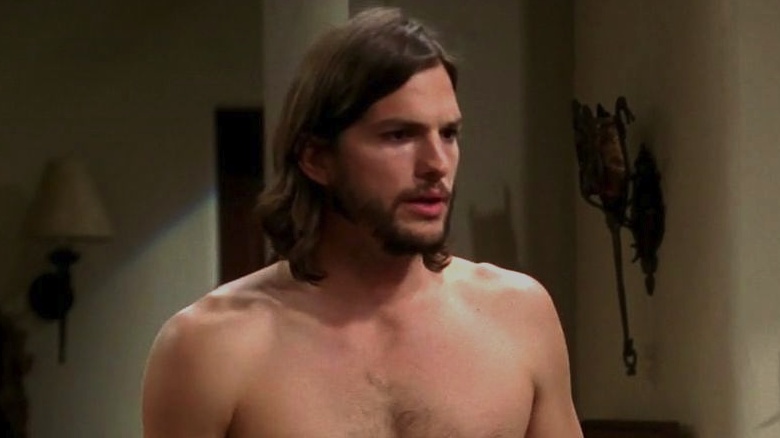 After Charlie Sheen launched his so-called "torpedo of truth" against Two and a Half Men creator Chuck Lorre (and was fired from the show), another actor was needed to round out the titular number of characters. That '70s Show alum Ashton Kutcher (whose early exit from that show caused its own casting kerfuffle, mentioned above) was chosen to fill the vacant space within the lead trio, playing emotionally troubled billionaire Walden Schmidt. The character purchased the family's home and then shared it with them, and although the ratings never quite reached their former glory after Sheen's departure, Kutcher remained in the role for its four final seasons.
Chris Traeger and Ben Wyatt on Parks and Recreation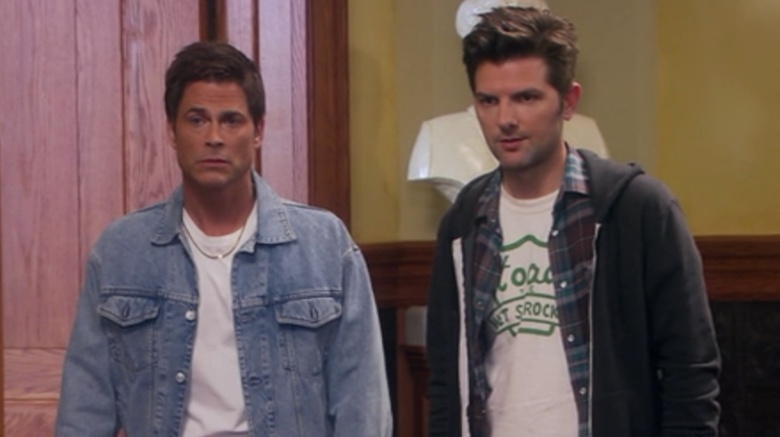 The first season of Parks and Recreation did not do well with reviewers, who thought it was too similar to The Office and that the characters were too mean-spirited. Evolving in its second season, the show phased out city planner character Mark Brendanawicz (Paul Schneider) and replaced him with a pair of state auditors who would bring a more wholesome, happy feel to the series: Chris Traeger (Rob Lowe) and Ben Wyatt (Adam Scott). The reviews for season two were substantially better than Parks and Rec's inaugural run of episodes, and the characters stayed on as regulars until it concluded its seventh and final season, with critics crediting the duo for being much funnier than their predecessor.
Olivia Kendall on The Cosby Show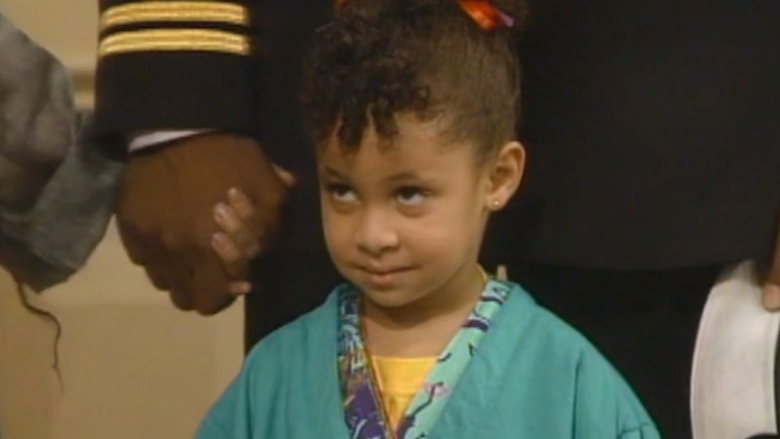 NBC
By the time Denise Huxtable's preschool-aged stepdaughter Olivia (portrayed by Raven-Symone) joined The Cosby Show, the formerly pint-sized kids in the cast had all grown up. Even their youngest daughter Rudy (Keshia Knight Pulliam) was in double-digits by then, so the show needed some new blood. For the final three seasons, Olivia filled that cute tot role and remains a memorable member of the Cosby fam.
Taylor Townsend on The O.C.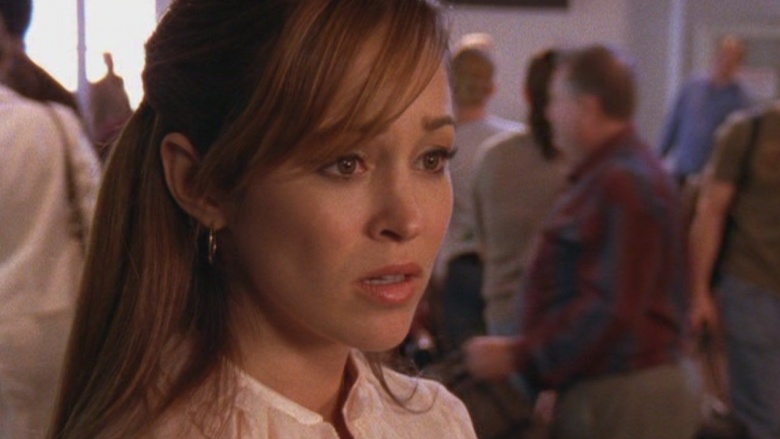 Before Marissa Cooper (played by Mischa Barton) was killed off on The O.C., she was first excommunicated from the Harbor School, and recurring character Taylor Townsend (portrayed by Autumn Reeser) took her place as the school's social chair. After the showrunners decided to dismiss the character entirely for creative reasons, Taylor was brought on as a series regular and took her place as Ryan Atwood (Benjamin McKenzie)'s love interest on the show for the fourth and final season.
Stefan Urquelle on Family Matters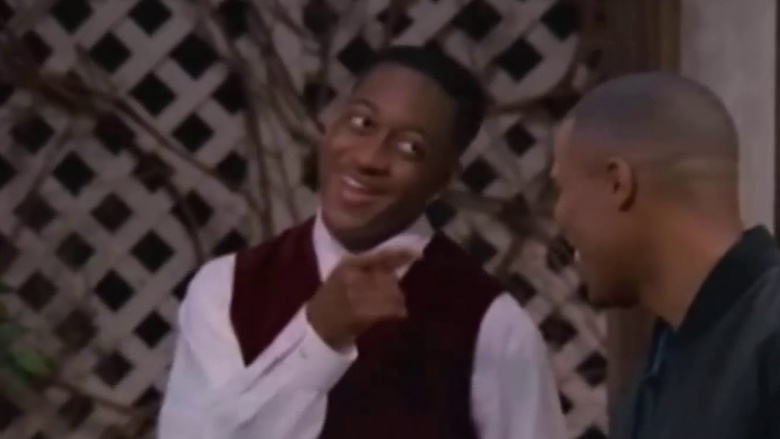 By the time the fifth season of Family Matters rolled along, Steve Urkel had evolved into a fixture of the '90s sitcom scene, but the producers wanted to show the world that actor Jaleel White had more to offer than his oft-quoted catchphrase "Did I do that?" From the viewer standpoint, things with Steve had gotten a little stale as it became clear he would never satisfy his schoolboy crush on Laura Winslow and there were only so many disasters left for the character to inadvertently create. So, in Season 4 the show provided Steve his own love interest in the form of Myra Monkhouse (the late Michelle Thomas) and then introduced his "Cool Juice"-infused semi-clone counterpart, Stefan Urquelle, that actually could win Laura's heart. As White himself explained, he was "very apprehensive" about the idea of doubling up on roles, but was ultimately satisfied with the results because it "really just introduced a new side of" himself. It also gave the show a breath of fresh air for the rest of its run, which concluded with Season 9. (Ironically enough, Laura ultimately chose Steve over Stefan.)
Luke Brower on Growing Pains
Once the Seaver kids started to get a little longer in the tooth (and ratings were on the decline), Growing Pains introduced a new character, a homeless boy named Luke Brower (played by Leonardo DiCaprio) to mix things up for the seventh and final season. As co-star Jeremy Miller begrudgingly explained, "the network felt [it was] necessary to bring him in rather than focusing on my character who had now grown up and could kind of take over for Mike as, you know, the rapscallion." The real winner in that scenario was DiCaprio, who's gone on to have an illustrious acting career.
Cousin Oliver on The Brady Bunch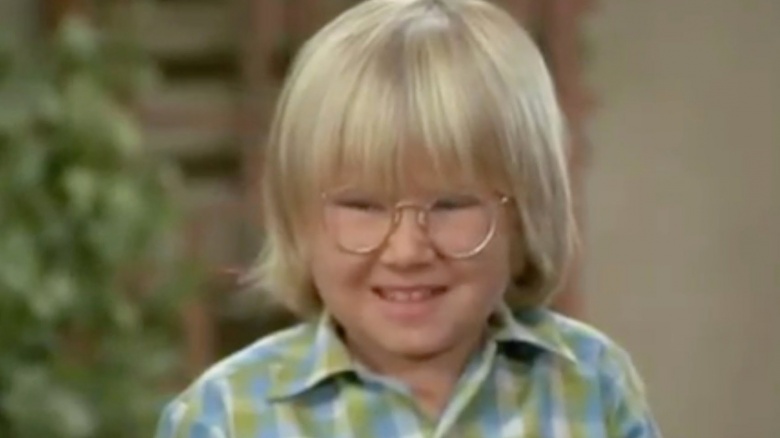 When the slew of children on The Brady Bunch got too old to get into their normal adorable hijinks, the show brought in a new crowdpleaser to hopefully stir up the ratings and return the program to its former family-friendly glory. Sadly for fans, the results were so underwhelming that the show was cancelled just six episodes into its fifth season (Oliver's first), and Cousin Oliver Syndrome is a widely-used trope to describe the pop culture phenomenon of when a show introduces a new, young cast member in an unsuccessful attempt to rescue itself from cancellation.