The Ending Of NCIS Season 4 Explained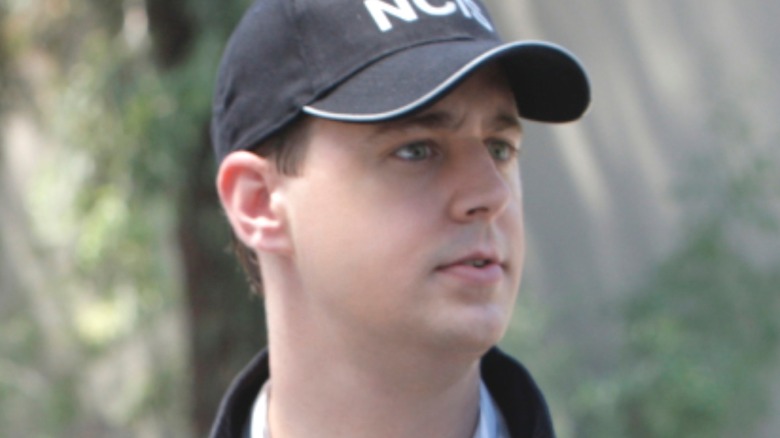 Cliff Lipson/CBS
Season 4 of "NCIS" begins with a strange shift. Following the explosive events of the previous season, Leroy Jethro Gibbs (Mark Harmon) starts Season 4 as no longer in charge of NCIS. Frustrated with his superiors, Gibbs decides to step down. In his place, Tony DiNozzo (Michael Weatherly) takes the lead. However, it's all a brief change. It only takes a few episodes at the beginning of the season before Gibbs comes back. Yet his eventual reinstatement does little to deter the rest of Season 4's surprising pitches of curveballs. Season 4 of "NCIS" is an era of secrets for the series, as episodes throughout the season feature our agents doing their best undercover work or encountering some personal mysteries.
One of the biggest of the latter relates to NCIS Director Jenny Shepard (Lauren Holly), who tasks the team with investigating a dangerous arms dealer known as La Grenouille (Armand Assante). Shepard blames the villain for the death of her father. However, new details that Shepard learns in the final episode of Season 4 bring up a massive question relating to her father's demise. Meanwhile, love is in the air for DiNozzo, as he spends the season with a secret girlfriend. DiNozzo's love interest is an ER Resident named Jeanne Benoit (Scottie Thompson). The relationship becomes more serious by the time we get to the Season 4 finale, but it's not in a way anyone probably expects. 
The ending of "NCIS" Season 4 exposes some big secrets and raises bigger questions. So, let's unravel what happens.
The final episode reveals Jeanne as the daughter of La Grenouille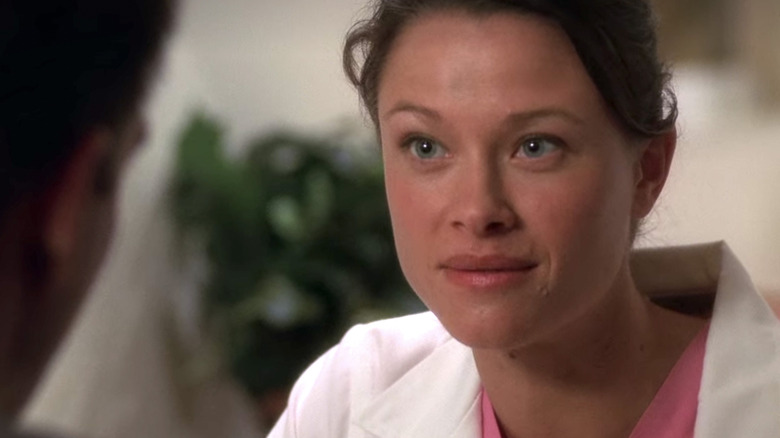 CBS
The Season 4 finale of "NCIS," titled "Angel of Death," features the NCIS team fretting over a possible polygraph test from Homeland Security. This is perhaps the most appropriate symbolic image for this episode, as "Angel of Death" is a bundle of astonishing reveals, especially concerning Shepard. After Shepard returns home, she finds an empty glass and an open bottle of scotch in her study. Her mind immediately flashes to her supposedly deceased father, whose death is already thrown into question following the events of the previous episode, "Trojan Horse." The suspicious glass and bottle are run back to Abby Sciuto (Pauley Perrette) in the forensic lab for prints.
Still on the hunt for La Grenouille, Gibbs pushes Timothy McGee's (Sean Murray) hacking skills to gather more information on the arms dealer and his connection to the CIA. As McGee's cyberspace infiltration goes into the morning hours, Gibbs notices a picture of Shepard's father. We learn that he died 12 years ago — or maybe not? The possibility of Shepard's father still being alive becomes more real after the prints on the glass and bottle are matched to him, and this news really throws Shepard off. She is so emotionally invested in her father's death, the unraveling mystery, and the idea of revenge, that Shepard could become a threat to the team's investigation. This reveal also ties into the title, with death a main theme of the episode.
"Angel of Death" ends without us fully knowing if Shepard's father is indeed still alive, but it's not the only mystery the episode presents. Following a harrowing ordeal at the hospital involving heroin smugglers, DiNozzo and Jeanne make their way to a suspicious limo. As Jeanne confesses that she has a secret to share with DiNozzo, they're greeted by La Grenouille, who happens to be Jeanne's father. That's right. DiNozzo's love interest is related to the team's big season villain.
It turns out DiNozzo's relationship is undercover work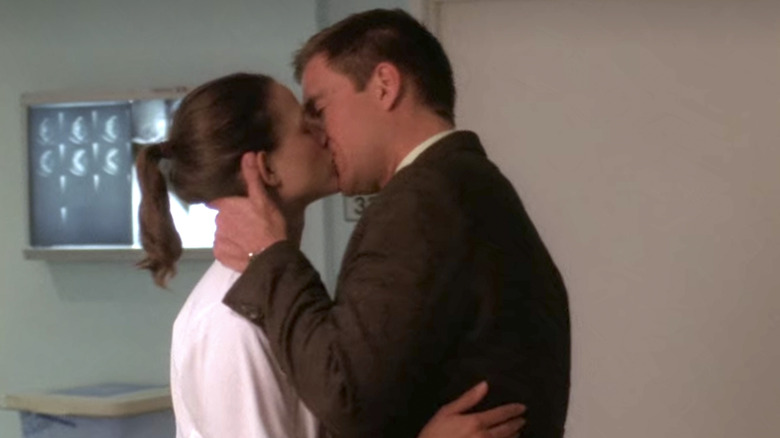 CBS
Throughout Season 4, Gibbs learns that DiNozzo is working on an undercover project for Shepard. With her obsession with hunting down La Grenouille, a.k.a. René Benoit, there is a hunch DiNozzo's work somehow involves the arms dealer. It isn't until after La Grenouille greets DiNozzo in the limo that we suspect that he has been tasked with dating his daughter. The biggest clue is how the villain greets DiNozzo. He calls the agent "DiNardo" and a professor, which is clearly DiNozzo's fake alias. The finale's most significant revelation is a fantastic cliffhanger for next season, as, at this point, we don't know if Jeanne is setting up DiNozzo or if he's in danger. It also provides another complex layer to DiNozzo and Jeanne's relationship. Are the feelings between them real? After all, just earlier in the episode, the two were talking about buying a house together.
The ending scene of the season also ties back to another idea explored throughout "NCIS" Season 4. Shepard's hunt for La Grenouille and DiNozzo's relationship with Jeanne blur personal and professional lines. Shepard is doing everything under her power to get La Grenouille because of her father. Whether her father is actually alive or it's another set-up remains to be seen. But now it's clear that she's extended a blurred line scenario to one of her subordinates. After all, Shepard's secret assignment for DiNozzo is the reason for DiNozzo's relationship with Jeanne. Initially, we think that it's a somewhat innocent romantic subplot in "NCIS." Instead, the ending of Season 4 shows that even if DiNozzo develops real feelings, the relationship is still all just part of his job. The fallout from this could prove to be catastrophic.