Gal Gadot Is Doing Something Totally New In Disney's Live-Action Snow White Movie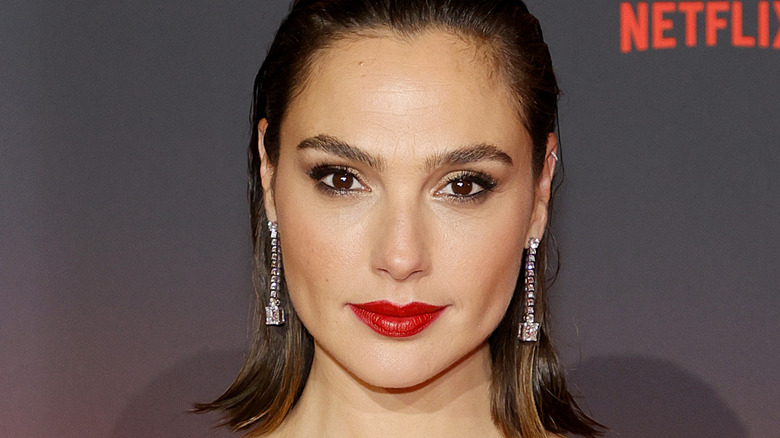 Amy Sussman/Getty Images
For decades now, Walt Disney Pictures has stood as one of the foremost animation studios in Hollywood, building its name on the likes of "Pinocchio," "Cinderella," and later efforts such as "Hercules" and "The Hunchback of Notre Dame." While it still very much concerns itself with creating bright, colorful worlds unlike anything seen in real life, the past few years have proven that the main goal is to bring some of its most iconic tales into live-action. Attempts like "The Lion King" and "Beauty and the Beast" have proven immensely successful, so this initiative rolls on.
Alongside "The Little Mermaid" and "Peter Pan & Wendy," among others, "Snow White" is next in line for a real-world adaptation. Rumblings of such a project date back as far as 2016, and in the years since, it has only continued to gain traction. Rachel Zegler has taken on the title role, and Andrew Burnap will play a new character named Jonathan, with the man behind Sony Pictures' "Amazing Spider-Man" duology, Marc Webb, in the director's chair. As far as the villain, the Evil Queen, goes, that part has gone to none other than Gal Gadot of "Wonder Woman" fame.
According to Gadot herself, "Snow White" and the Evil Queen character have presented her with the opportunity to try out some totally new things in front of the camera.
The Evil Queen has pushed Gadot out of her comfort zone in the best way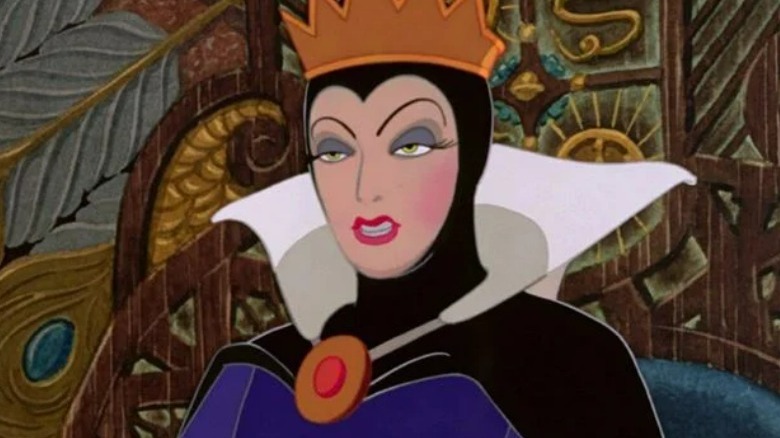 Walt Disney Animation
A jealous and bitter person, the Evil Queen of the 1937 "Snow White" film (Lucille La Verne) went to great lengths to endure as the fairest in the land. This leads her to disguise herself as a witch and offer Snow White (Adriana Caselotti) a poisoned apple, sending her into a slumber that only true love's kiss has the power to break. Not only will Gal Gadot's take on the antagonist likely cover similar ground in the upcoming "Snow White" remake, but she'll have plenty more to do as well, pushing Gadot into largely uncharted acting waters in the process.
"I get to do something different. I get to sing, and I get to dance, and I get to play the villain, which is something that I've never done before," Gadot said in an April 19, 2022 interview with Forbes, highlighting how noteworthy it is that she's getting to put her own spin of the first-ever Disney villain. She goes on to praise the cast and crew for making the project so enjoyable to work on and notes that the experience has been great overall. In closing, she hints that this version of the Evil Queen very much lives up to her name, giving fans something to think about going in.
At the time of this writing, "Snow White" lacks a release date, but pending any derailing production issues, we shouldn't have to wait long to see Gal Gadot's take on the infamous Evil Queen.