Will There Be A Jackass 4.5?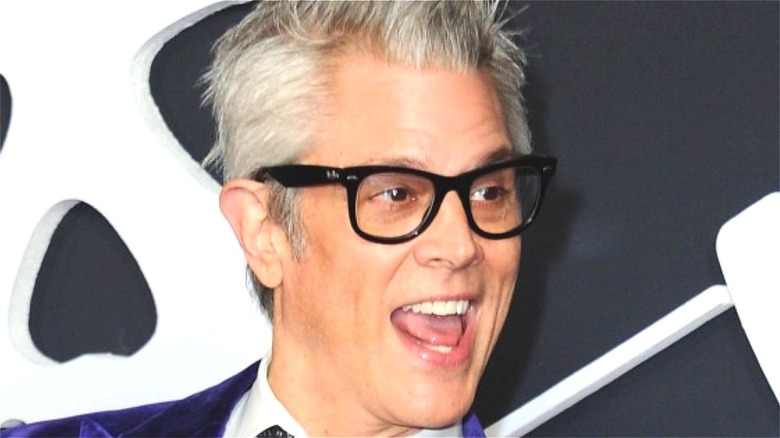 Albert L. Ortega/Getty
After more than a decade, the wait for the next "Jackass" movie is almost over. "Jackass Forever" premieres in theaters on February 4, 2022. When it does, it will mark the fourth overall film in the "Jackass" franchise, which also included three seasons on MTV that began airing in 2000, seven spinoff series, and the movie "Jackass Presents: Bad Grandpa."
One tradition with "Jackass" movies is that when they're released on home video, they often include an extended cut full of bonus footage and deleted scenes. Mostly, these are stunts that weren't used in the theatrical release, but often they include hijinks that wouldn't have made it past the censors. So far, "Jackass Number Two" and "Jackass 3D" have been followed by "Jackass 2.5" and "Jackass 3.5" respectively.
Does that mean "Jackass Forever" will get the same treatment? We finally have the answer.
According to Johnny Knoxville and Jeff Tremaine, there will indeed be Jackass 4.5
In an exclusive interview with ScreenRant, co-producers Johnny Knoxville and Jeff Tremaine, (who directed as well), confirmed that the "Jackass Forever" home video release will be called "Jackass 4.5," and will include lots of bonus stunts, outtakes, and deleted scenes.
"It's coming," Tremaine said.
"Oh it's stacked! It is great," Knoxville added. "There's so many great bits that did not make this film. So it's stacked. You're going to like it."
The date for the home video release for "Jackass 4.5" hasn't been announced yet, but since DVDs and Blu-Rays usually come out within three to four months of the theatrical premiere (via Statista), expect "Jackass 4.5" some time between May or June 2022.
As for what "Jackass 4.5" will include, that remains to be seen. The theatrical version of "Jackass Forever" already includes outrageous stunts. Johnny Knoxville gets shot out of a cannon and trampled by a bull. "Danger" Ehren McGeyhey gets strapped to a chair ands slathered in honey and salmon while a bear is let into the room. Various cast members kiss a snake and lick a taser. There's a coffee truck that hits the crew in the face. It will be interesting to see what didn't make the cut.