The Best Ambulance Team On Chicago Fire According To Fans On Reddit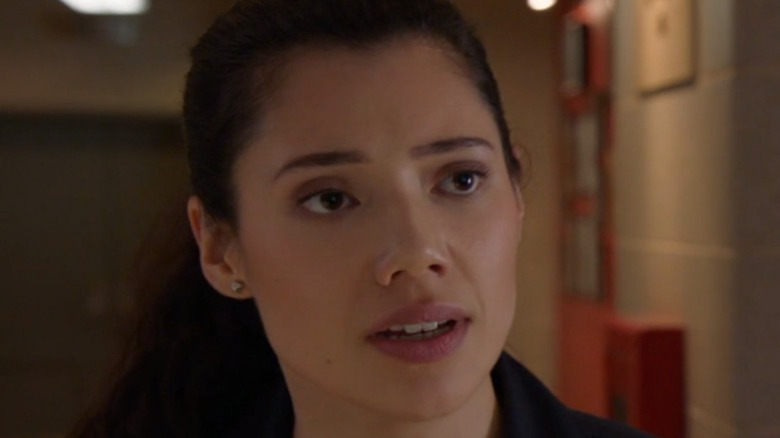 NBC
Longtime fans of "Chicago Fire" know the drama series is about so much more than its firefighters. The paramedics stationed at Firehouse 51 are just as integral to the story as anyone and are equally heroic as those who run into burning buildings. With 10 seasons currently under its belt, we've had more than a handful of paramedic teams on "Chicago Fire." In fact, 10 duos have worked on Ambulance 61 over the last decade — disregarding those pesky floaters.
It all started with Leslie Shay (Lauren German) and Gabby Dawson (Monica Raymund) in Season 1. When Dawson went in for firefighter training, Shay was briefly paired up with Allison Rafferty (Christine Evangelista). After Shay's death, Gabby returned to ambo and was partnered with newcomer Sylvie Brett (Kara Killmer). It wasn't long before Peter Mills (Charlie Barnett) replaced Dawson when she went to truck, and a new team was born. Mills eventually resigned from the CFD, and Brett was then paired up with Chili (Dora Madison). Chili then went to rehab, and Jimmy Borrelli (Steven R. McQueen) became Brett's new partner. Of course, that didn't work out either, and Brett teamed up with med-school dropout Emily Foster (Annie Ilonzeh). When Foster decided to give school another go, we were introduced to Gianna Mackey, who joined Brett, but after half a season, the former was off to another firehouse. Violet Mikami (Hanako Greensmith) joined Ambulance 61 next, and when Brett went to visit Matt Casey (Jesse Spencer) in Oregon in Season 10, Emma Jacobs (Caitlin Carver) took her spot.
If it seems like a lot, it's because it is. One "Chicago Fire" fan asked the series' subreddit to vote on their favorite ambo team, and there was definitely a clear winner.
Chicago Fire fans love a classic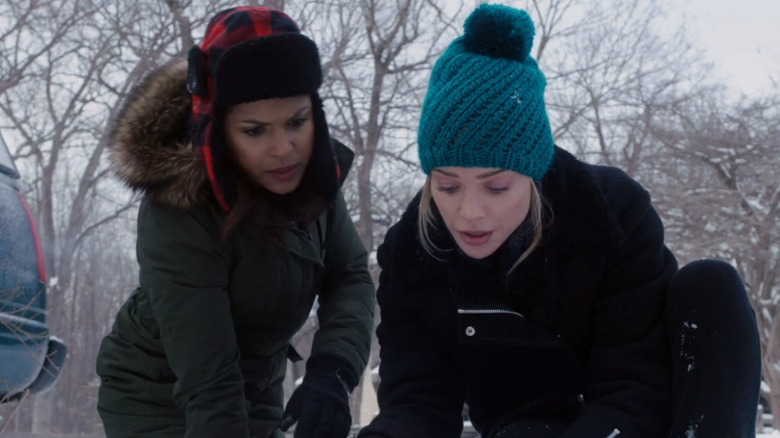 NBC
Over on the "Chicago Fire" subreddit, u/lifeforlife24 asked fans of the show who their favorite Ambulance 61 duo was. Unfortunately, Reddit only allows for six options in a poll, but the thread OP seemed to pick the most popular options or those with the longest run. Users chose between Shay and Dawson, Dawson and Brett, Brett and Borrelli, Brett and Foster, Brett and Violet, and Brett and Chili.
Even if all 10 teams were listed, it probably wouldn't have mattered because Shay and Dawson were the overwhelming winners with 42.6% of the vote. Almost 500 votes were placed in the poll where the OG pair took a clear victory. Following them up were Brett and Violet, with 25.6% of voters on their side. Brett and Foster came in third with 17.6%, with Brett and Gabby landing in fourth with 9%. Brett and Borelli and Brett and Chili were not well-received, with only 3.6% and 1.4% of the vote respectively.
Things are very much up in the air for Season 11 of "Chicago Fire," with Brett's fate still undetermined as she's away with Casey. Violet's newest partner Emma isn't sitting well with fans, so it looks like Shay and Gabby might reign supreme forever for "Chicago Fire" fanatics.