Is Kara Killmer Leaving Chicago Fire?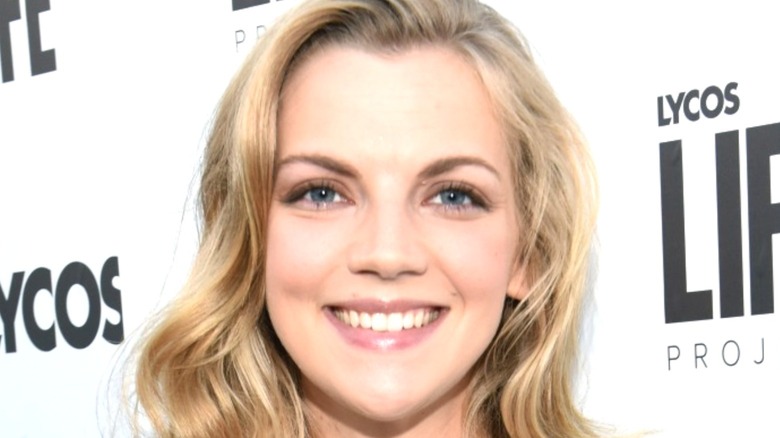 Vivien Killilea/Getty
Now in Season 10, "Chicago Fire" has had its fair share of actors who have come and gone. Gabriela Dawson (Monica Raymund) was part of the main cast of the show up until Season 7, when she was regulated as a guest cast member. After Season 9, the character is completely absent (via IMDb). Peter Mills (Charlie Barnett) was a firefighter and a paramedic who was considered a main cast member from Season 1 to 3, and after that, also completely devoid from the show (via IMDb). Sometimes the reasons are intrinsic to the plot of the show, while other times real life comes creeping in and the actors find themselves leaving the popular series due to outside reasons.
Kara Killmer plays Paramedic Sylvie Brett, and the character has appeared in 10 episodes of "Chicago P.D.," 17 episodes of "Chicago Med," and over 150 episodes of "Chicago Fire" (via IMDb). Absolutely dedicated to her job, Brett has broken off relationships that threaten her happiness and her career. Recently, rumors began to swirl about a possible departure from the show, but is there any truth to such allegations? Is Killmer really leaving "Chicago Fire?"
Kara Killmer is not leaving Chicago Fire
Luckily for fans of both Kara Killmer and Sylvie Brett, it looks like the character isn't going anywhere, and the speculation about the actor leaving the show is entirely unfounded. Speaking with Parade, Executive Producer Derek Haas confirmed that there is plenty in store for the plucky paramedic, and said "She's [Brett] also going to see her half-sister Amelia and stepdad Scott. Her birth mother's husband that we haven't seen in a while is also coming up. Then she's got some fun storylines coming, too, because we like to see Brett smiling."
Judging by these comments, it appears as if there is still plenty of things left to do for Sylvie, and that fans will finally get some resolution with her birth parents and family, considering that the character was adopted. Not only that, but it looks like the future for Sylvie has some happy moments as well. Hopefully fans will be content with what is in store for the resilient and focused character, and that we will be seeing much of her in the days, and fingers-crossed, years to come.