The Worst Criminal In Law & Order: SVU Season 9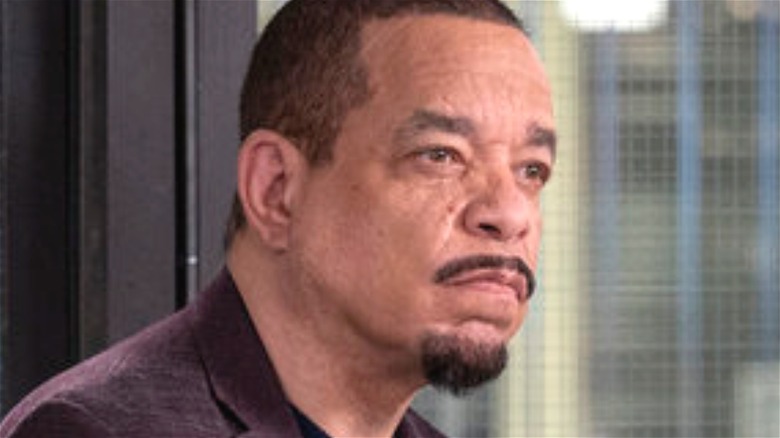 Scott Gries/NBC
Since its debut in 1999, "Law & Order: Special Victims Unit" has been a massive success. The NBC police procedural drama is currently in its twenty-third season and shows no signs of slowing down. It has maintained a consistently active fanbase, many of whom often revisit the show's early seasons.
Season 9 of "Law & Order: SVU" is considered one of its best, earning lead actress Mariska Hargitay her second Golden Globe nomination. While the season's standout episode is the gut-wrenching "Undercover," which left Hargitay with real-life injuries, some of the best entries are because of the antagonists.
The harrowing performances by Cynthia Nixon and Robin Williams in "Alternate" and "Authority," respectively, earned both stars critical acclaim. Williams was nominated for a Primetime Emmy Award for the guest spot, while Nixon won the same award in her category (via IMDb).
What makes many of the criminals in Season 9 so captivating is the nuance their characters get. This complicated criminal is arguably the worst, and the logic behind their crime is hardly black-and-white.
Signature's culprit destroys an ongoing case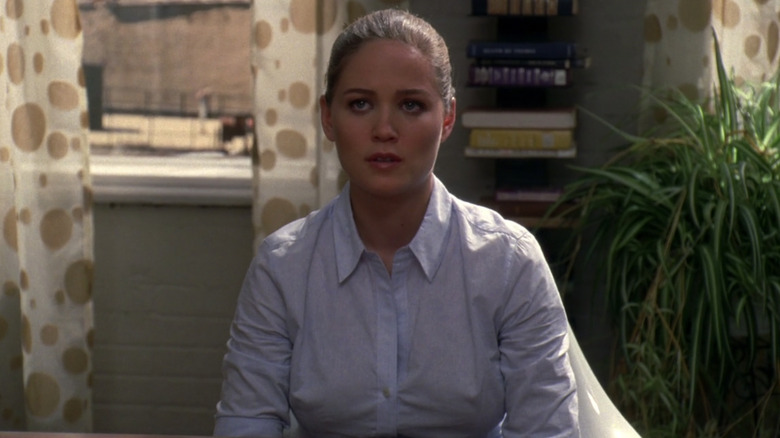 NBC
"Signature" is a popular episode of "Law & Order: SVU," but the twist of Special Agent Lauren Cooper (Erika Christensen) being a criminal in the case she's investigating muddles things. The episode follows the SVU team's investigation into an elusive, sexually perverse serial killer known as "The Woodsman."
Cooper has been tracking this killer for years and is further motivated to find him after the case pushed her mentor, Dr. Carl Tillman, to commit suicide. She seems like the perfect detective to help find The Woodsman, but the search eventually reveals that she is guilty of murdering the suspect instead of bringing him to justice.
Cooper's impulsive decision to murder The Woodsman when she found him in the middle of committing a heinous crime resulted in the death of his final victim, a tortured woman hidden in an unknown location. Detective Olivia Benson (Hargitay) pleads with her to accept a deal and face the consequences of her actions because everyone will understand why she did it.
However, Cooper refuses and admits that she has nothing to lose anymore. "Those who fight monsters should make d*** sure they don't become one," she tells Benson moments before committing suicide.
The extreme toll of the work led her to go rogue, and as understandable as her actions may be, her emotional connection to the case got in the way of her commitment to protecting victims. It's a devastating case all around and makes her one of the most unfortunate criminals in Season 9.