The Big Bang Theory Actor Who Almost Starred In Knives Out 2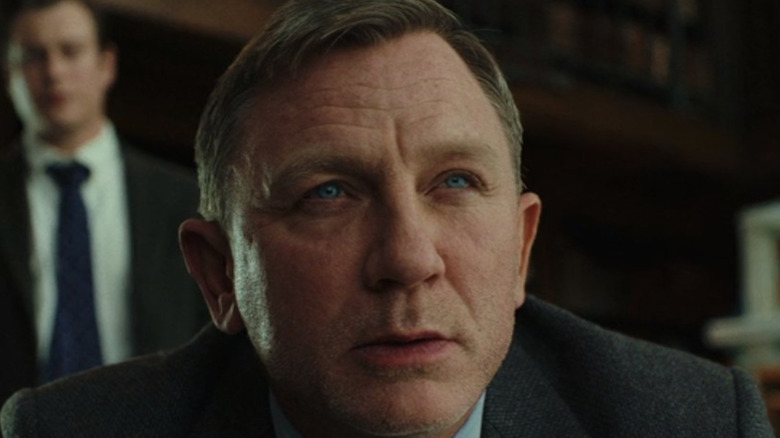 Lionsgate
Rian Johnson's "Knives Out" proved that, when done right, the whodunit genre can be a lucrative and thriving market. Helped in part by casting such talented actors as the renowned Christopher Plummer, Daniel Craig, Michael Shannon, Toni Collette, and Ana de Armas, "Knives Out" ended up grossing over $300 million worldwide (per Box Office Mojo), which is no small feat these days for a standalone original film. Given its success on a $40 million budget, it's no surprise that multiple sequels were greenlit.
When it was revealed that Craig's detective Benoit Blanc would be the only cast member from the original film returning for the sequel, everyone naturally clamored to know who would be joining him for the next installment. When asked at the 2020 Academy Awards what actors he'd want, Johnson was quick to deflect, saying, "I want everybody! Just point. Throw a rock on this red carpet and you'll hit someone that I want in the movie." And as we now know, "Knives Out 2" has an equally impressive cast as the first, with Kate Hudson, Edward Norton, Ethan Hawke, Janelle Monáe, Dave Bautista, and Kathryn Hahn, among others. Unfortunately, not everyone who wanted a role ended up with one, and one of the stars of "The Big Bang Theory" has said publicly how distraught she was when she discovered she was passed over.
Kaley Cuoco auditioned for a role in Knives Out 2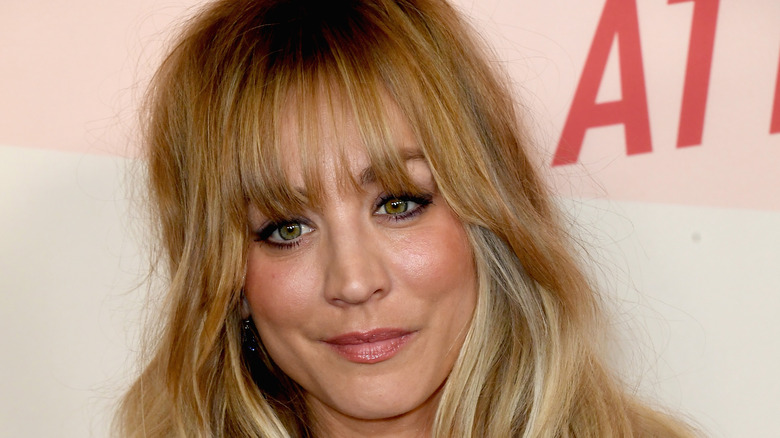 Albert L. Ortega/Getty Images
Kaley Cuoco has been in the film and television industry for 30 years, and her role as Penny on "The Big Bang Theory" made her one of the biggest television stars of the 21st century. More recently, she's been starring in HBO Max's mystery-thriller "The Flight Attendant," of which she's also listed as an executive producer. The show has not only earned Cuoco her first Emmy nomination for lead actress in a comedy series, but has also given Cuoco yet another signature role. While everything is coming up roses for the actor, a recent profile reveals that she auditioned for a role in "Knives Out 2," and was devastated when she was told she didn't get it.
"But I was so convinced that my bags were packed for Greece. And then I didn't get it. I was so devastated," Cuoco told Glamour. "And I'm not [normally] devastated over roles. I had done chemistry reads, I had done Zooms. And I didn't get it. I cried and I cried all night long. And it went to Kate [Hudson], who's great." Luckily for Cuoco, her denial of a role in "Knives Out 2" meant she got a part in another film: director Alex Lehmann's "Meet Cute," in which she's co-starring with Pete Davidson. Cuoco is very happy with how things turned out, and who knows — there's always "Knives Out 3."