The Hilarious Thing Jesse Lee Soffer Does On The Set Of Chicago P.D. To Make People Laugh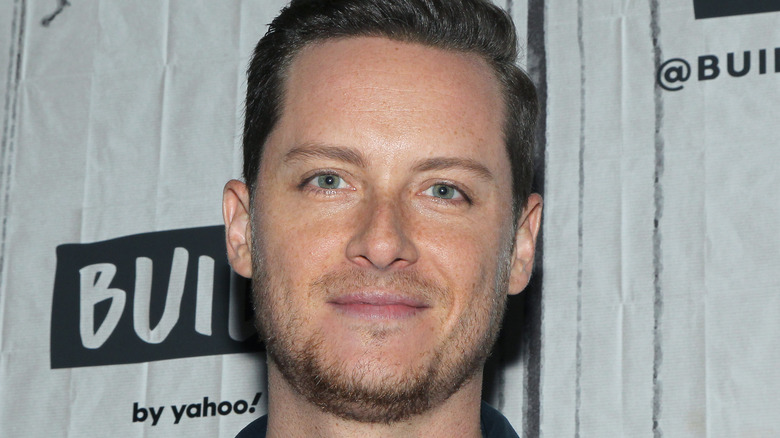 Jim Spellman/Getty Images
When it comes to network TV, Wednesday nights are dominated by NBC, where the "One Chicago" franchise has been a hit with fans for years. It all started in 2012 with "Chicago Fire," and less than two years later came "Chicago P.D." A year after that, the baby of the bunch was born, "Chicago Med," which is currently in its seventh season. Now, the three go hand in hand — it's hard to watch one without getting sucked into the others.
Of the three shows, though, one stands out above the rest in terms of gravity: "Chicago P.D." While both "Med" and "Fire" also tackle weighty issues, there's some levity and lightheartedness to them, especially on "Fire." On "P.D.," there's much less joking around — at least when it comes to what airs.
Behind the scenes, the "Chicago P.D." actors — Jason Beghe, Patrick John Flueger, Jesse Lee Soffer, Marina Squerciati, Tracy Spiridakos, and LaRoyce Hawkins — are good at keeping things upbeat on an intense set. Hawkins once revealed an inadvertently hilarious moment in which a highly caffeinated Flueger "wiped out" during a scene, and Squerciati is known for singing and dancing in between takes. One other person keeping things good-humored when the cameras stop rolling is Soffer, whose behind-the-scenes antics were revealed by Squerciati during a recent roundtable interview that included Looper.
Jesse Lee Soffer does 'incredible' impressions of co-stars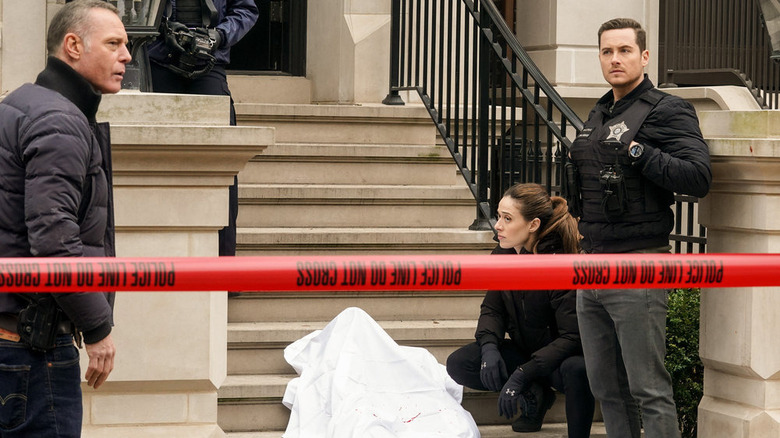 Lori Allen/NBC
"Chicago P.D." follows a team of law enforcement agents from the Intelligence Unit of the fictional 21st District in the Windy City who solve one sobering case after another, often centering around child abduction, sexual assault, and drug trafficking, among other storylines. It's pretty heavy stuff, to say the least. Yet the "P.D." cast still knows how to have fun in their downtime.
One person who keeps the rest of the cast cracking up is Jesse Lee Soffer, who plays Detective Jay Halstead.
"[Jesse's] really good at impressions," says Marina Squerciati, who adds that one of his biggest targets is Jason Beghe, who portrays Sergeant Hank Voight. "He can inhabit someone's physicality and voice incredibly, not just Jason's, anyone's. He'll pick up on a little something [that they do]. It's pretty incredible."
Those on-set impressions have led Squerciati to joke that there's a potentially darker path for Soffer to go down on "P.D." "He should be a psychopath in an episode," she says. "Because of his ability to literally make a movement, and you're like, 'Oh my God, he's Patty [Patrick John Flueger]. He's turned into Patty.' It's pretty cool."
Season 9 of "Chicago P.D." airs Wednesdays at 10:00 p.m. ET on NBC.