The Surprising Thing Marina Squerciati Does On The Set Of Chicago P.D. To Lighten Things Up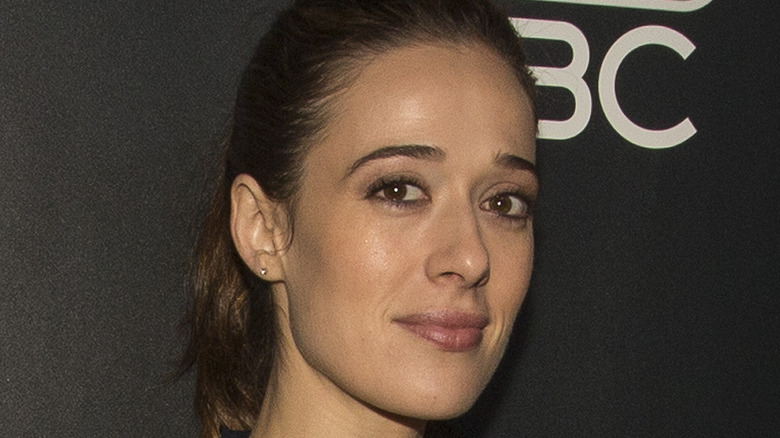 Barry Brecheisen/Getty Images
Of the three shows in the One Chicago franchise, "Chicago P.D." is by far the most serious. Sure, "Chicago Med" and "Chicago Fire" deal with life-or-death situations too, but they both have a lighter tone and amusing moments — especially "Fire." On "P.D.," though, the stakes are often high, and stay there.
Each week on the hit NBC series, which airs Wednesday nights, a team of law enforcement agents from the Intelligence Unit of the fictional 21st District of Chicago crack one intense case after another. They're often dealing with murders, kidnappings, child abuse, drug use, and other weighty issues.
Starring Jason Beghe, Patrick John Flueger, Jesse Lee Soffer, Marina Squerciati, Tracy Spiridakos, and LaRoyce Hawkins, "Chicago P.D." can be pretty harsh to watch, so what's it like starring on such a show? During a recent roundtable interview that included Looper, Beghe and Squerciati — along with executive producer Gwen Sigan — revealed how the actors lighten things up on set, especially Squerciati.
There's a lot of singing and dancing behind the scenes of Chicago P.D.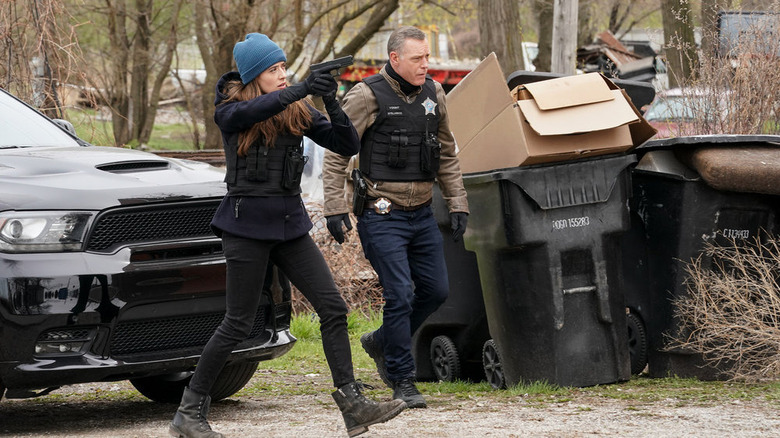 Lori Allen/NBC
Without hesitation, Beghe points to Squerciati as the cast member who helps lighten the mood between takes on the "Chicago P.D." set.
"You should see this girl dance and sing," says Beghe. "I think she should do a musical, frankly."
To that, Squerciati jumps in and admits, "I do dance a lot ... Sometimes we're so in our characters, that we're like [singing] 'The hills...!' And then we're like, [in a serious tone] 'So what did you find?' I feel like the guest stars are listening to music, trying to get in it, and ... We do respect our guest stars and tone it back, but we have a really good time."
Those antics — plus the prestige of starring on a beloved series like "Chicago P.D.," which is now in its ninth season — make the seriousness of the show a lot easier to swallow once the actors step out of character.
"We're lucky," says Beghe. "It's a lot of hard work, and sometimes, you've got to get up too early, and sometimes it's too long of a day, and you might have things going on at home ... it's like anybody else, but my god ... you get to play and pretend all day long, and it's fun."
Season 9 of "Chicago P.D." airs Wednesdays at 10:00 p.m. ET on NBC.