The Cameo You Forgot Naomi Campbell Had In American Horror Story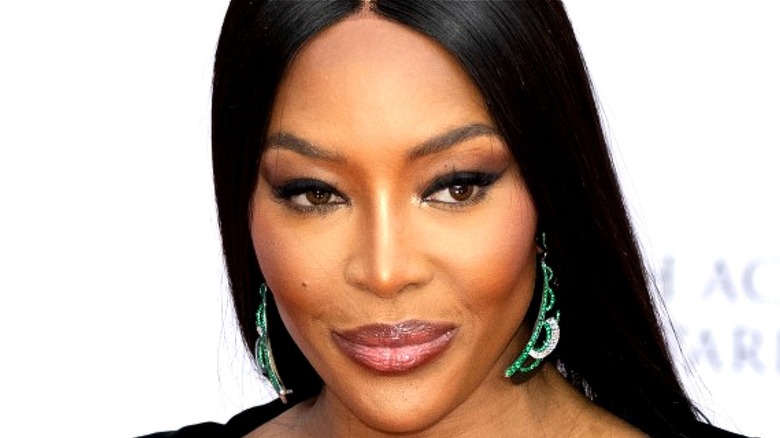 Jeff Spicer/Getty
"American Horror Story" is a long-running horror anthology series from co-creators Ryan Murphy and Brad Falchuk that always pushes the boundaries in the name of scaring and downright disturbing their viewers. But in between all the shocking, stomach-turning moments of violence and gore, fans are treated to some occasional moments of levity in the form of quick cameos with some major star power. 
Over the course of 10 seasons (and counting), there have been countless appearances by notable celebrities in one-off roles. Stevie Nicks appears as herself in Season 3's "Coven," where she gives one of her shawls to Misty Day (Lily Rabe). "Girls" star and creator Lena Dunham appeared in Season 7's "Cult" as the real-life perpetrator who shot artist Andy Warhol. And it's pretty hard to forget Maroon 5 front-man Adam Levine being butchered in Season 2's "Asylum" when a honeymoon goes very, very wrong. Among all of these many memorable "AHS" cameos, you might have forgotten a brief appearance by the legendary supermodel Naomi Campbell.
Naomi Campbell plays a Vogue Editor in AHS: Hotel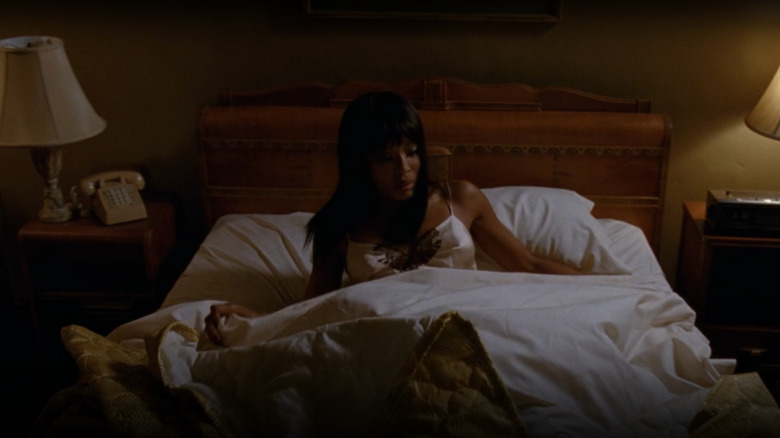 FX/Hulu
Naomi Campbell is iconic in the fashion world, having begun her career at age 15 (via Biography). She was the first Black supermodel to grace the cover of several major magazines, like Vogue and Time, and has since modeled for just about every designer under the sun. Considering this, it made perfect sense to cast Campbell as an Editor for Vogue in Season 5, "American Horror Story: Hotel."
As Editor Claudia Bankson, Campbell appears in two episodes of "Hotel," titled "Mommy" and "Chutes and Ladders" (via IMDb). Summoned to the Hotel Cortez by its new owner and fashion aficionado Will Drake (Cheyenne Jackson), Bankson is interested in what Drake has in store for the future of his fashion empire and his newly acquired hotel. Deciding to stay awhile in the haunted hotel in order to help with interior design, Bankson eventually has an encounter with Gabriel (Max Greenfield), a previous victim who is sewn into the mattress in the room in which she is staying. Panicked, she grabs an ice pick in defense, but unfortunately is killed by Gabriel, who mistakes her for his captor. However, this hotel captures the souls of those that are killed, and Bankson is seen later haunting the hotel, where she offers scathing critiques of Alex Lowe's (Chloe Sevigny) wardrobe.
In an interview with ET Online, Campbell said of her "AHS" character, "I kind of know how it works at magazines, obviously, but I kind of wanted to make it more about her, and her life, and where she comes from as a person. She's strong, independent, says what she wants to say. She's honest." Although it is unlikely we will see Campbell's "AHS" character again, she certainly nailed the role.