The AHS Character You Likely Forgot Adam Levine Played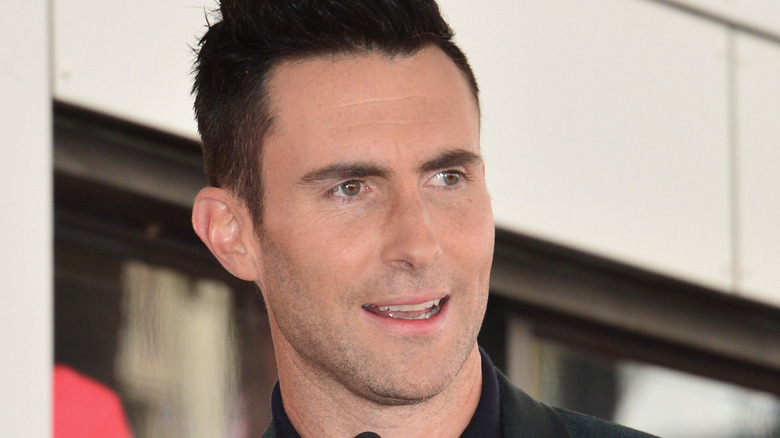 Jaguar PS/Shutterstock
Thanks to hit songs like "Moves Like Jagger," Maroon 5 frontman Adam Levine is a very recognizable figure in pop music. In addition to his own musical offerings, Levine also coached up-and-coming talent for 16 seasons of NBC's "The Voice," and has lent his falsetto vocals to so many other artists' songs we could probably play a type of musical six degrees of separation game at this point. And on top of all that, he has also tried his hand at acting. With his appearances in comedies like "Begin Again," "Popstar: Never Stop Never Stopping," and "The Clapper," Levine's acting work has often stayed on the lighter side. So, it might come as a bit of a surprise to hear that he once had a notable recurring part on the grisly anthology series "American Horror Story." 
Fresh off its successful debut, the FX series premiered its 2nd season, titled "American Horror Story: Asylum" in 2012, which took viewers on a terrifying, decades-spanning tour of the spooky Briarcliff Manor mental institution. And somewhere amidst the intriguing time-skipping story, supernatural happenings, and aliens, fans may have forgotten about the character Levine portrayed for three episodes.
Adam Levine portrayed photographer Leo Morrison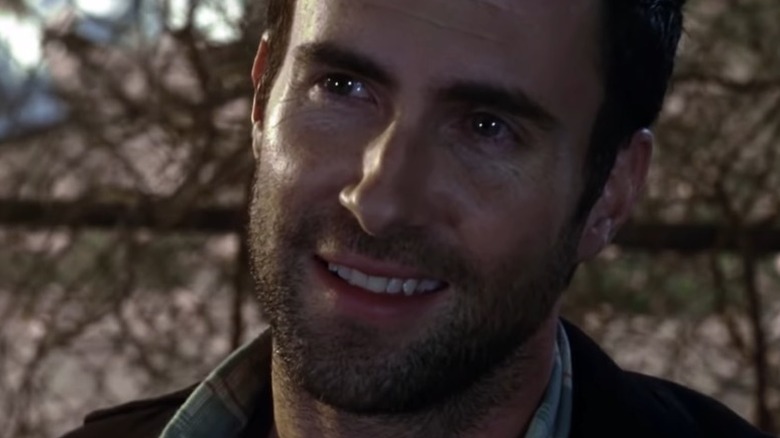 FX
In the inaugural episode of "American Horror Story: Asylum," titled "Welcome to Briarcliff," Levine plays a photographer named Leo Morrison, who happens to be on a honeymoon with his newlywed wife, Teresa (Jenna Dewan Tatum). However, the couple is far from ordinary. It turns out that the two are traveling to grim destinations and intimately consummating their marriage on these sites of death, including the seemingly abandoned Briarcliff Manor. Things take a grisly turn for Leo when he goes to investigate a strange noise, and ends up with his arm severed for his troubles.
And things only continue to go downhill for Leo from there. In the following episode, "Tricks and Treats," Leo is stabbed repeatedly by serial killer Bloody Face. Even after surviving that ordeal, he and his wife are shot to death in the episode "Nor'easter" while trying to make their ultimate escape from Briarcliff. The steady demise of Leo is brutal to watch, even by "American Horror Story" standards. It was undoubtedly even more challenging for Levine, as he told Anderson Cooper in an interview that he's not really a fan of the horror genre. When he attempted to look at his scenes in "Asylum," Levine said to Cooper, "I watched it, and I couldn't get through the first 20 minutes of it. I can't deal with that."