Meet The Evil New Star Wars: The Last Jedi Droid BB-9E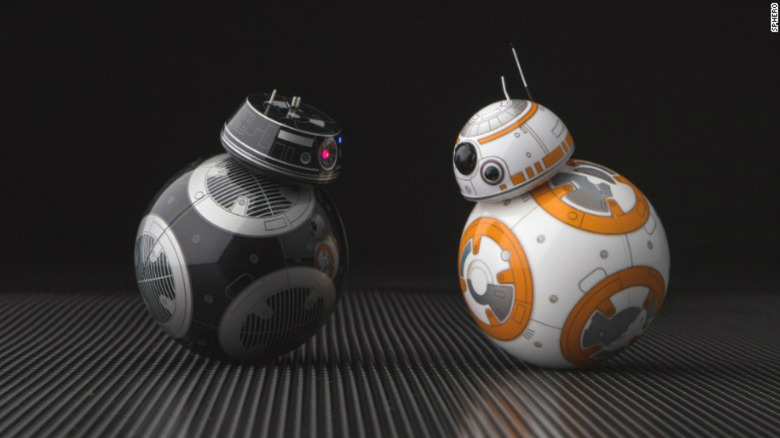 Disney
Make room in your brain and on your toy shelves for another new droid in the Star Wars galaxy. But unlike the playful and adorable BB-8 from The Force Awakens, this one proves that even droids have a dark side.
As part of the Force Friday II celebration kickoff, Disney and robotics company Sphero unveiled BB-9E, what seems to be an evil counterpart to BB-8. Variety reports that the companies describe the character as a "rolling menace," and explained that it's part of the First Order astromech unit that keeps starships and machinery operational.
The Last Jedi director Rian Johnson said on Twitter that the droid's on-set nickname was "BB-H8."
Just like BB-8, BB-9E has a ball body, but it has a different-shaped head and an ominous red eye. You can pick up toy versions of the new droid on Force Friday II, which begins Sept. 1. Take a look at some of the offerings coming from toy companies like Hasbro and LEGO. 
We'll probably hear more about BB-9E as we get closer to the release date for The Last Jedi on Dec. 15. Until then, find out why the movie will blow you away.