G. Callen's Best Moment In NCIS: Los Angeles Season 3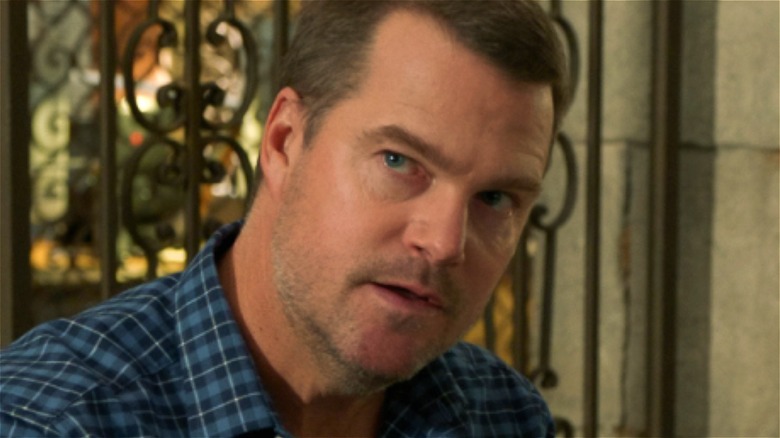 CBS
With more than 900 episodes, the long-running "NCIS" franchise is among the most popular crime procedural dramas. The show's first spin-off, "NCIS: Los Angeles," follows the agents of the Office of Special Projects in the Naval Criminal Investigative Service.
Unlike the agents of the original series, the LA-based agents are more like spies as their work consists of embarking on undercover missions. Led by Senior Special Agent Grisha Aleksandrovich Nikolaev-Callen (Chris O'Donnell) — "G" for short — the team places themselves in dangerous positions to solve cases.
G. Callen, an agent who has seemingly lived countless lives, was brought up and mentored by NCIS Operations Manager Hetty Lange (Linda Hunt). Season 3 of "NCIS: LA" delves into their mysterious dynamic and reveals bombshells about Callen's family history. With the stakes higher than ever, Callen grapples with his past while facing off against a sociopathic criminal and serial killer known as the Chameleon (Christopher Lambert).
The explosive two-part Season 3 finale features a jaw-dropping moment from Callen, and it's arguably his best scene in the entire season.
Agent Callen takes a stand in Sans Voir (Part II)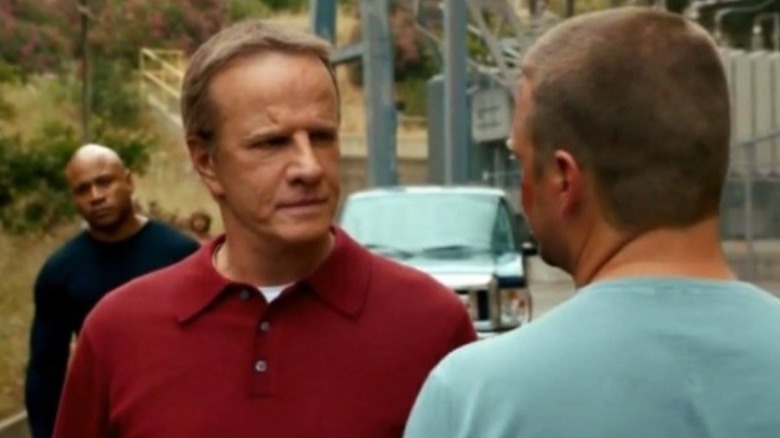 CBS
Compared to Agent Callen's near-fatal mistake in the Season 3 premiere, his impulsive decision at the end of "Sans Voir (Part II)" came as a shock. After a deadly series of mind games with the Chameleon, which resulted in the deaths of two NCIS agents, Callen goes rogue and executes the unarmed killer in broad daylight with a crowd of onlookers, a television crew, and police as witnesses.
The episode ends with LAPD arresting Callen, and it seems like his career is over as a result of this revenge killing. However, as "NCIS" fans already know, the Chameleon was put in a bulletproof vest so they could publicly fake his death to push further into ongoing investigations he was connected to.
Callen going along with this plan is a huge power move, as he could've lost everything he worked for had anything gone wrong. Additionally, his rivalry with the Chameleon carries on for several seasons after this incident, and when given a chance to kill him, Callen chooses not to. Instead, he sends the man to prison and redeems himself from this noteworthy Season 3 moment.