Cara Delevingne Joins Neo-Victorian Fantasy Series Carnival Row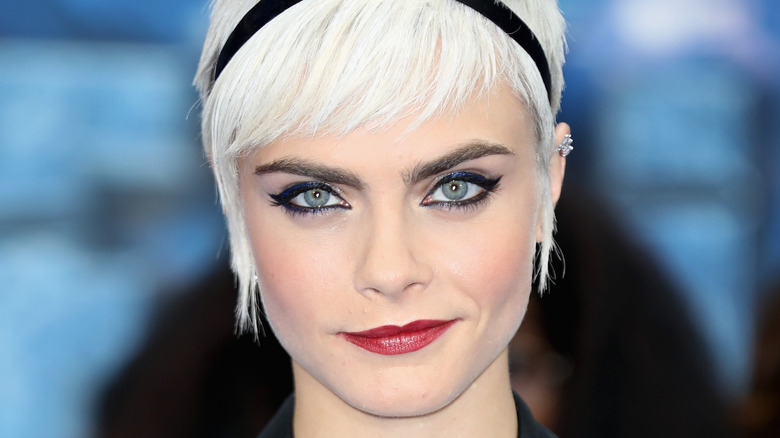 Getty Images
Model and actress Cara Delevingne is joining Orlando Bloom on Amazon for a delightful jaunt down Carnival Row, The Hollywood Reporter has revealed. 
The upcoming fantasy series will center on a neo-Victorian city that's been beset by an influx of strange and mythical creatures, refugees taking shelter from their war-ravaged homeland. The city's two populations, human and otherworldly, will coexist in the city in a state of unsteady peace, with rising tension resulting from a string of mysterious murders as the series begins.
The series was ordered on the basis of a script by Star Trek: The Next Generation writer Rene Echevarria, based on an unproduced screenplay, A Killing on Carnival Row, by Pacific Rim writer Travis Beacham. Echevarria will serve as showrunner on the eight-episode series, which will begin filming in the fall before premiering at some point in 2019.
Delevingne will star in the series opposite Orlando Bloom, and if their characters' names are any indication, viewers will be in for some bonkers high fantasy when the series arrives. Bloom's character, a police inspector named Rycroft Philostrate, will be tasked with solving the murders that are central to the series' plot, and Delevingne will play Vignette Stonemoss, a faerie and refugee who harbors dark secrets as she deals with discrimination from the city's human population.
Though details on the series are still scarce, it sounds like the show will be leaning heavily into the fantasy genre while lifting liberally from modern-day refugee-based angst, and if it has even half the imagination of the Star Trek episodes its showrunner had a hand in making, it'll be more than worth a look. While we wait for more details, check out our feature on the best exclusive releases on Amazon Prime now.