Orlando Bloom To Star In Amazon Fantasy Series Carnival Row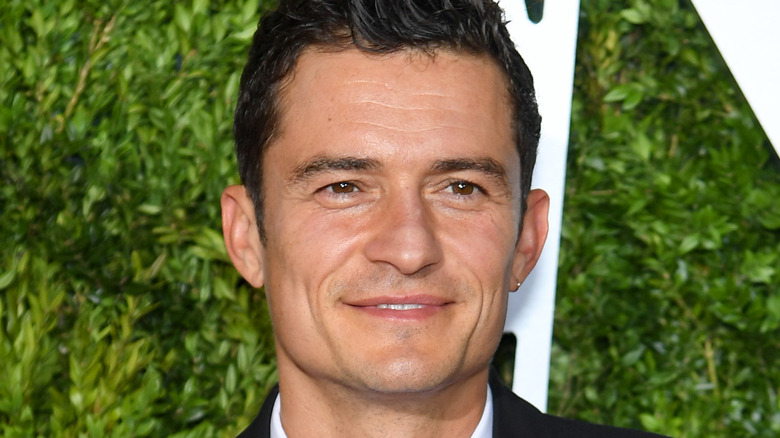 Getty Images
Orlando Bloom is headed to Amazon. Variety reports that the Lord of the Rings actor has signed on to star in and produce the upcoming drama series Carnival Row for the streamer. Carnival Row takes place in a neo-Victorian city in which mythical creatures have all come together after fleeing their war-torn homeland. Tensions are growing between the new immigrants and the town's civilians, setting up the beginning of a potential conflict.
Bloom's character, Rycroft Philostrate, will play a role in trying to prevent that conflict. Rycroft is a police inspector investigating the murder of a faerie showgirl on Carnival Row. Although Rycroft isn't supposed to care about the death of another refugee, he does, and his efforts to figure out what happened to her could come at a big cost.
"There has never been a series like Carnival Row before," Joe Lewis, head of comedy, drama and VR at Amazon Studios, said in a statement when the show was first announced in May. (via The Hollywood Reporter) "The scope of the storytelling combined with the uniqueness of the world, themes and aesthetics haven't been on TV before. A simple police investigation will lead us down a remarkable journey in a world where humans and creatures co-exist."
Carnival Row, which Bloom will also produce, is the actor's first television role. Throughout his time in the spotlight, the Pirates of the Caribbean star has made some guest appearances on TV, though, beginning his career on Casualty and since popping up on The Ben Elton Show, Smack the Pony, Midsomer Murders, Extras, LA Phil Live, and Easy. As a producer, Bloom counts Haven, The Good Doctor, and The Greasy Hands Preachers among his credits.
Carnival Row comes from showrunner Rene Echevarria (Star Trek: Deep Space Nine, The 4400), with Paul McGuigan (Lucky Number Slevin) set to direct and executive produce. Pacific Rim's Travis Beacham, who wrote A Killing on Carnival Row, the unproduced feature script on which the TV show is based, will executive produce. The eight-episode series is being made for Legendary Television and is set to begin filming this fall ahead of a 2019 release date. In the meantime, see some of the TV shows you have to look forward to this year.