Legends Of Tomorrow Casts Courtney Ford As Damien Darhk's Daughter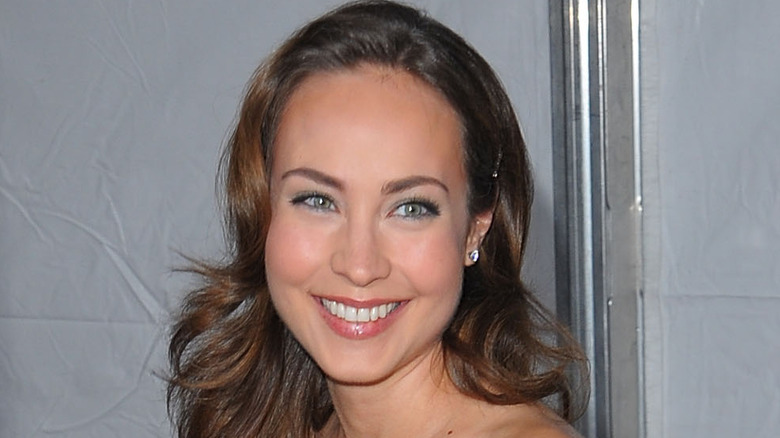 Getty Images
This post contains spoilers for Arrow season 4. 
A new face is coming to the world of Legends of Tomorrow, and she's bringing along with her some unexpected family ties, Entertainment Weekly has revealed.
Actress Courtney Ford (True Blood, Supernatural) has signed on to the cast of DC's Arrowverse series Legends of Tomorrow as a character named Eleanor, a brilliant and manipulative villain who has a creepy way of always getting what she wants. One more bad guy in the Legends pantheon usually wouldn't be anything to write home about, but Eleanor has a startling family connection with a past Arrowverse villain—she's the daughter of Arrow nemesis Damien Darhk.
Darhk, played by actor Neal McDonough, was a main foil for Team Arrow throughout Arrow season 4, inflicting lethal damage on the heroes before meeting his own end through the force of Arrow's, uh, arrow. But the third season won't be a solo show for the Darhk daughter—her evil dad will also be showing up, somehow resurrected. According to Legends executive producer Phil Klemmer, the character will be returning with a slightly different personality—"a little less silly, a little more formidable"—but he hasn't quite revealed how the revival is going to work.  
Eleanor will make her first appearance in the fifth episode of the series' third season. It's unclear how the father-daughter team-up will work out, especially with Darhk's return from the afterlife still to be contended with. Making things even more familial, Ford will be acting opposite her real-life husband, Brandon Routh, who plays Dr. Ray Palmer. Everyone's a big happy family in CW's Arrowverse.
Legends of Tomorrow returns to the CW on October 10. To get excited, check out our feature on why Legends of Tomorrow is such a must-watch series.