How Much Emma Kenney From Shameless Is Really Worth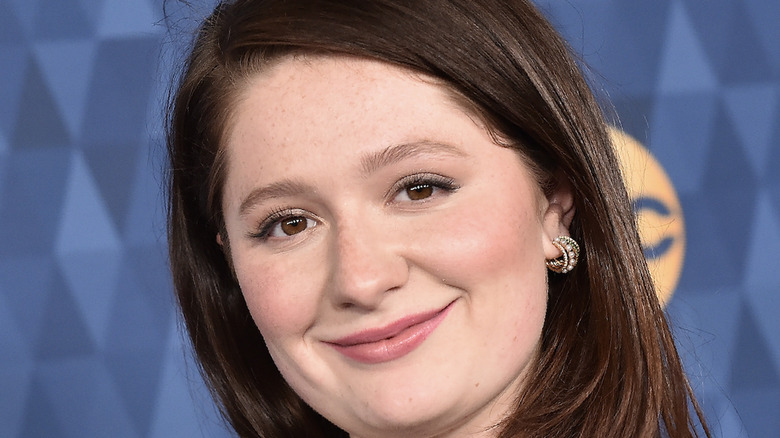 DFree/Shutterstock
For the better part of its 11-season run, "Shameless" was regularly one of the funniest shows on television. It was arguably one of the most consistently heartbreaking too, with series creatives testing the wills of viewers on a per-episode basis. In doing so, they also created a colorful cast of characters as singular in the small screen realm as any in television history. 
"Shameless" was, of course, focused largely on the Gallagher family and their various misadventures on the South Side of Chicago. If you call yourself a "Shameless" fan, you know the Gallagher clan didn't always make it easy to root for them. That was particularly true of the younger Gallaghers who, alongside their wayward father Frank (William H. Macy) and big sis Fiona (Emmy Rossum), all had their share of polarizing moments on the show. 
One might argue, however, that Debbie Gallagher had more of those moments than all of her siblings combined. And the young actor who portrayed Debbie on "Shameless" seemed to relish every narrative dodge the character endured over the show's tenure. That actor's name is Emma Kenney, and according to reports, she was well-compensated for her often risk-taking work on the show. Here's how much Emma Kenney from "Shameless" is really worth.  
Emma Kenney has done well for herself on Shameless and beyond
Per Celebrity Net Worth, Emma Kenney really has done quite well for herself in her still young acting career, with the site estimating that the 22-year-old has amassed an impressive $4 million fortune. It's almost easy to forget, but Kenney joined the cast of "Shameless" when she was just 10-years-old and essentially came of age on the show. And even if her per-episode rate on "Shameless" was never made quite as public as co-stars Macy and Rossum, it's safe to assume her long run as Debbie Gallagher remains the biggest contributor to her fortune.
It's worth noting, however, that "Shameless" is far from Kenney's only acting credit. In fact, she'd already been working for a few years before landing the role of Debbie Gallagher, making appearances in the 2008 indie "Bittersweet," and Martin Scorsese's HBO hit "Boardwalk Empire" before heading to Chicago's South Side. Kenney kept busy both during and after her "Shameless" run as well, voicing a character in the 2013 animated hit "Epic," and landing a supporting role in 2018's historical epic "Robert the Bruce."
Kenney also lined up her highest-profile post-"Shameless" gig while the show was still on the air as well, first playing Harris Conner-Healy on the "Roseanne" revival in 2018. She's subsequently portrayed the character in four ensuing seasons of its spinoff, "The Conners." With a fifth season of "The Conners" still a possibility, and Kenney continuing to line up other projects, her fortune should only continue to grow.