Once Upon A Time Casts Robin Givens As Tiana's Mom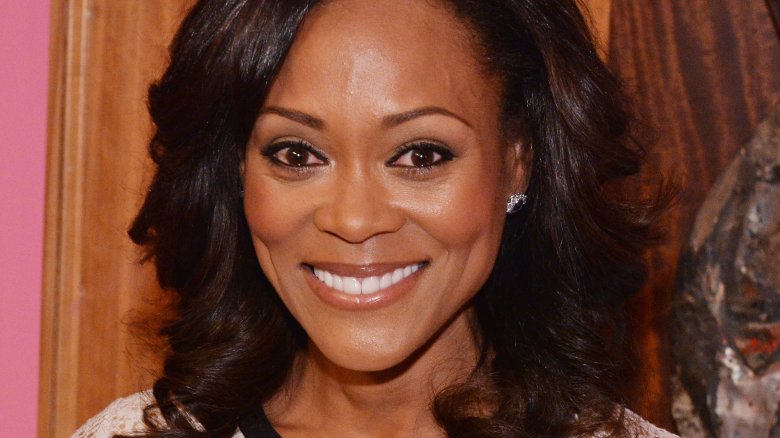 Getty Images
There will be a familiar face in the upcoming season of Once Upon a Time, amid all the changes coming to the show.
Entertainment Weekly reports that Robin Givens (Riverdale) has signed on for a role on the rebooting ABC fairy tale drama. She'll play Eudora, a kind noblewoman and mother to Princess and the Frog heroine Tiana, played by Mekia Cox (Secrets and Lies, Chicago Med). Eudora, who was once rich, is up against financial disaster, but she handles the change with "grace and inner moral strength."
According to the report, Cox actually ran into her TV mom a few weeks before Givens' casting. The pair met in the elevator at their hotel in Vancouver, where Givens is shooting Riverdale. "I had come from the grocery store, and there was this woman waiting for the elevator, but I didn't really see her," Cox said. "We got on the elevator and I turned and said, 'Oh, hi! I know you.' She was like, 'Oh?' I know I probably scared her. I was like, 'I think you're great.' 'Oh, thank you,' and she looked at my grocery bags and she was like, 'That's normally me.' I was like, 'I need my own groceries, I can't eat out every day.' We had a fun little moment with each other and that was that. Then I came to set and found out she was going to be playing my mother, so when I re-met her, she was like, 'It's nice to meet you,' and I was like, 'Well, it's re-meeting because I'm the girl from the elevator.' She was as excited as I was at that time. She's the sweetest woman, she's very down to earth and it's really awesome getting to work with her and play her daughter."
Cox, herself, is one of several new cast members on the show after longtime lead Jennifer Morrison announced she wouldn't return as Emma Swan in season 7. Original cast members Ginnifer Goodwin, Josh Dallas, Emilie de Ravin, Jared S. Gilmore, and Rebecca Mader won't be back either. Morrison will, however, appear as the character in one episode.
Meanwhile, Cox, Dania Ramirez (Devious Maids) and Gabrielle Anwar (Burn Notice) are set as series regulars, along with Rose Reynolds (Wasted) and Adelaide Kane (Reign).
Once Upon a Time returns to ABC on Oct. 6. Until then, take a look at some TV shows that will blow everyone away this year.