Stephen King 'Was Not Prepared' For How Good The New It Is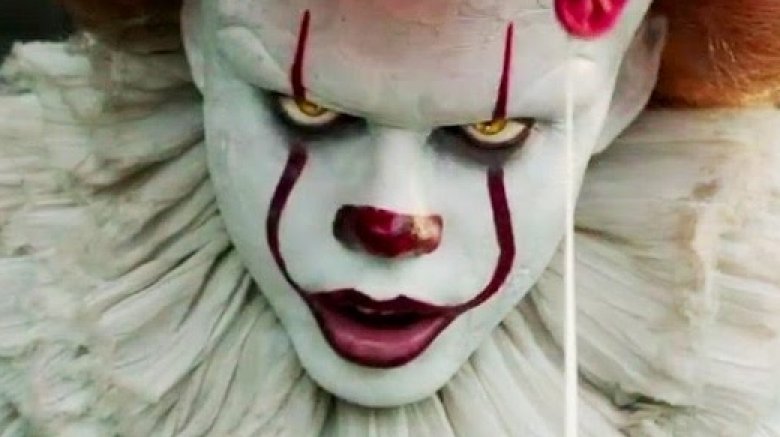 A whole host of things can go wrong in an adaptation, but luckily for director Andy Muschietti's new take on Stephen King's horror classic It, the end product was something of a masterpiece. The pic is so great, in fact, that it has now received the coveted stamp of approval from King himself. 
In an interview with Bloody Disgusting, King discussed his reaction to seeing the film for the first time and whether or not he thinks his legion of fans will enjoy the movie. For King's part, he was genuinely taken aback by just how good It really was, a reaction that isn't entirely surprising considering that previous adaptations of King's work has varied from overwhelmingly positive (as with The Shining) and dreadfully negative (as with this year's box office flop, The Dark Tower). 
"I had hopes, but I was not prepared for how good it really was," said King. "It's something that's different, and at the same time, it's something that audiences are gonna relate to. They're gonna like the characters. To me, it's all about character. If you like the characters... if you care... the scares generally work." He added: "I'm sure my fans will enjoy the movie. I think they're gonna really enjoy the movie. And I think some of them will go back two or three times and actually savor the thing. I went back and saw it a second time, and I felt I was seeing things the second time through that I missed the first time."
King also talked about Bill Skarsgård's portrayal of the demonic entity Pennywise, and how he feels about Muschietti's directorial choices. "Let's just say I had strong hopes for the movie, because I knew Andy's work from Mama, and I thought he was a really, really talented director. And I also loved the idea of concentrating on the kids' half of the story," King stated. "Skarsgård was great as Pennywise, and he's got big shoes to fill, let's face it. Because people remember Tim Curry as Pennywise the Clown, and they remember the look that Pennywise had."
It's understandable that King was expecting a lot from Muschietti, especially since his 2013 horror flick Mama was a breath of fresh air for the genre. It's a similar case with Skarsgård, who's dipped his toes into the supernatural as Roman Godfrey in Netflix's Hemlock Grove. Given the actor's experience with spooky stories, it's little surprise to hear that King adored his performance.
King's remarks join a slew of other positive reactions to the film, which is shaping up to be a serious box office contender this Halloween season. 
Finn Wolfhard, Sophia Lillis, Jaeden Lieberher, Wyatt Oleff, Jack Dylan Grazer, and Jeremy Ray Taylor also star in the movie. Director Muschietti works from a script written by Chase Palmer (Shock and Awe), Cary Joji Fukunaga (Beasts of No Nation), and Gary Dauberman (Annabelle: Creation). 
It is set to stir up scares in theaters on September 8. Until then, find out what everyone else is saying about the film.