Do Chicago Med Stars Have To Regularly Train With Doctors?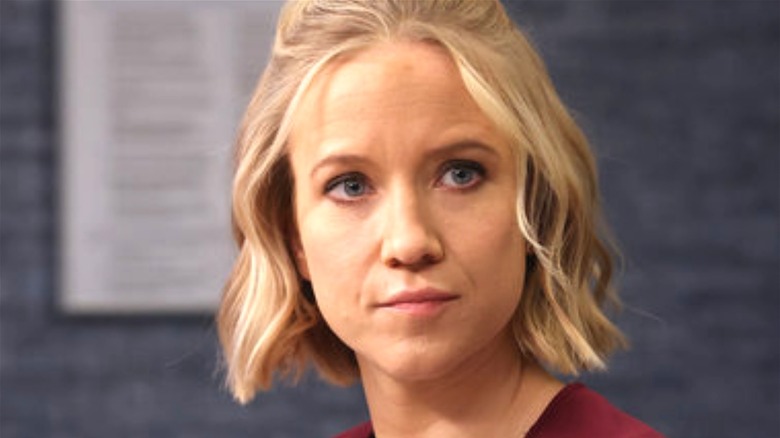 George Burns Jr/NBC
"Grey's Anatomy," "The Good Doctor," "Call the Midwife," "The Resident," "Nurses, "Chicago Med." There is no shortage of television shows dealing with the medical world, whether comedy or drama. While all use the medical jargon and technical terms we've grown accustomed to hearing, each offering viewers something a little different from the others. "Grey's Anatomy," the longest-running medical drama, focuses on Meredith Grey, interspersing her personal life with her work at a Seattle hospital, whereas something like "Chicago Med" focuses on the staff of a Chicago-based trauma center, their relationships with each other and their patients.
It's not uncommon for medical shows to hire medical advisors for consulting, to get all the technicalities just right. "Grey's Anatomy" has had several, one being neurosurgeon Dr. Allan Hamilton (via Osmosis.org), while "The Good Doctor" has neurosurgeon Dr. Oren Gottfried (via TV Insider). But some shows take it a step further, wanting their actors to train with doctors so they're more familiar with the procedures they're talking about.
Chicago Med requires their actors to continuously train with real doctors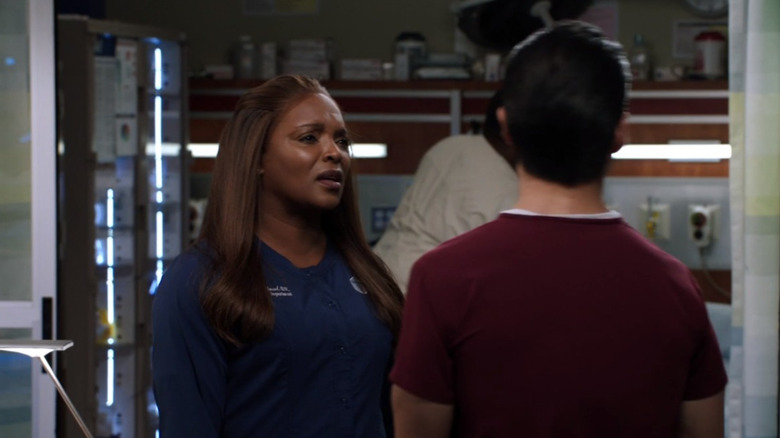 NBC
"Chicago Med" takes their authenticity a step further than other shows, requiring actors to work with actual surgeons. "Medical training was integral, so I came out to Chicago a full week early to just do full days with two of our active fantastic trauma surgeons that work down the street from the studio," Kristen Hager said during a fan event. "It was like a bootcamp for how to get your PhD in the span of a week."
Dr. Mikhail Varshavski, who goes by Doctor Mike on YouTube, ranked the accuracy of the many medical shows he's seen, and "Chicago Med" was at a solid 5th place out of the fifteen ranked. To boost their accuracy level, only real, published cases are used by the writers as storylines (via TV Insider).
Consistency is also key to the realism of the show, and training doesn't end. Marlyne Barrett, who plays nurse Maggie Lockwood on "Chicago Med," explains that every season she goes to the hospital to visit, and also talk with their medical consultants. "Authenticity requires consistent training from us, because I don't know what most of these procedures are," she said.