Hemlock Grove Actress Penelope Mitchell Cast In Hellboy Reboot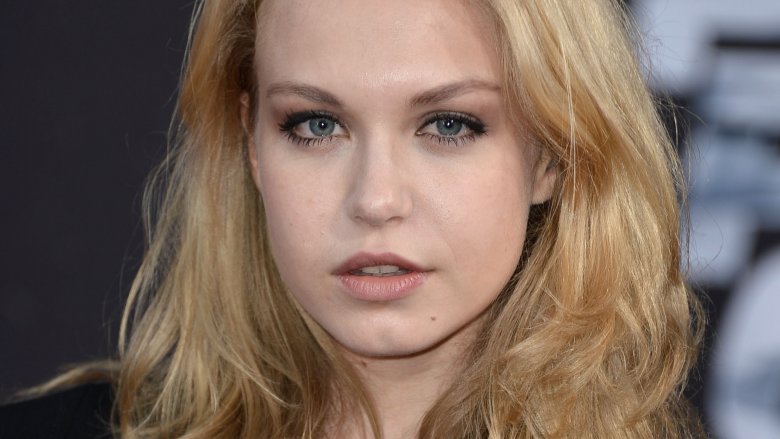 Getty Images
The same week that one actor walked away from the Hellboy reboot, another has come aboard, albeit for a different role.
Deadline reports that Penelope Mitchell (Hemlock Grove, The Vampire Diaries) has signed on to Hellboy: Rise of the Blood Queen. 
David Harbour (Stranger Things) stars as Hellboy in the reboot, taking over for Ron Perlman in Guillermo del Toro's series. Based on a comic book character created by Mike Mignola, Hellboy is the child of a demon who, along with his team, tries to save the Earth against otherworldly forces. In Rise of the Blood Queen, he'll be up against Nimue, the "Queen of Blood."
Mitchell will play Ganeida, an elder witch who decides that the wrath of Nimue has gone on long enough and that she must be stopped. Mitchell also appeared in the Blumhouse horror Curve.
The announcement comes a few days after Ed Skrein (Deadpool, Game of Thrones), who was initially cast in the movie as a Japanese character, exited the project after complaints of whitewashing.
Hellboy: Rise of the Blood Queen is expected to arrive next year. While we wait for more details, find out how the characters should look according to the comics.