Deadpool, Game Of Thrones Actor Ed Skrein Cast In Hellboy Reboot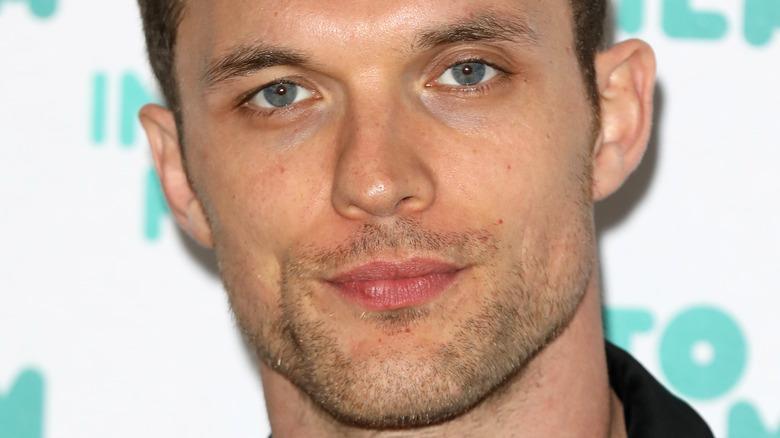 Getty Images
Is there any mega franchise Ed Skrein won't appear in?
The Hollywood Reporter confirms that Skrein, known for his roles in HBO's Game of Thrones and last year's Marvel romp Deadpool, has been cast in Lionsgate and Millennium's Hellboy reboot.
Skrein is set to play Major Ben Daimio, a roughed-up and rugged military member of the Bureau for Paranormal Research and Defense. But that's not all: Major Ben has a supernatural background. After an unexplainable encounter with a mysterious entity, Major Ben is left with the power to transform into a jaguar whenever he's angered or in pain. 
The actor, who played the villain Ajax/Francis in Deadpool and the original Daario Naharis on Game of Thrones, will join Stranger Things star David Harbour as the titular demonic hero. He'll also star alongside Underworld actress Milla Jovovich as the Blood Queen, a medieval sorceress villain whose sights are set on destroying humankind for good, and American Gods actor Ian McShane as Professor Trevor "Broom" Bruttenholm, Hellboy's adoptive father. 
The Descent helmer Neil Marshall, who has also picked up recognition for his work on Game of Thrones as well, will direct the reboot, which follows after two previous film adaptations led by Ron Perlman and directed by Guillermo del Toro. 
The upcoming revival was originally said to be titled Hellboy: Rise of the Blood Queen, but has since been shorted to Hellboy. It's been billed as a dark and gritty take on the comic book character's story, and will be slightly more mature than the mid-2000s flicks. Actor Harbour previously revealed that Hellboy will feel markedly different than the superhero films that have flooded the modern movie scene. 
"[Hellboy] is a whole new thing. I'd always been a fan of the comics and there's a darker tone to it and I think in the climate we have now there's kind of... a desire for more of that," explained Harbour. "The script is good and this guy Neil Marshall is directing who's really good and the aesthetic is great. So often, the superhero movies can be really fun and I want this to be really fun, but I also want it to be more of a character piece and more about this dude's struggle. I think it could be interesting."
The reboot is slated to begin shooting in September in the U.K. and Bulgaria. However, the pic doesn't yet have a release date. 
Aron Coleite (Heroes) is reportedly working on the newest draft of the movie's script, which was penned by Andrew Crosby (Eureka), Christopher Golden (Buffy the Vampire Slayer), and Mike Mignola, who introduced Hellboy to the indie comics world back in 1993. 
Apart from his appearance in Deadpool and Game of Thrones, Skrein has appeared in 2015's The Transporter Refueled. He'll next appear in Robert Rodriguez's Alita: Battle Angel, set for release in summer 2018. 
As we wait for more information on the Hellboy reboot, discover how the cast of the original movie should really look.