The Most Pause-Worthy Gibbs Moment On NCIS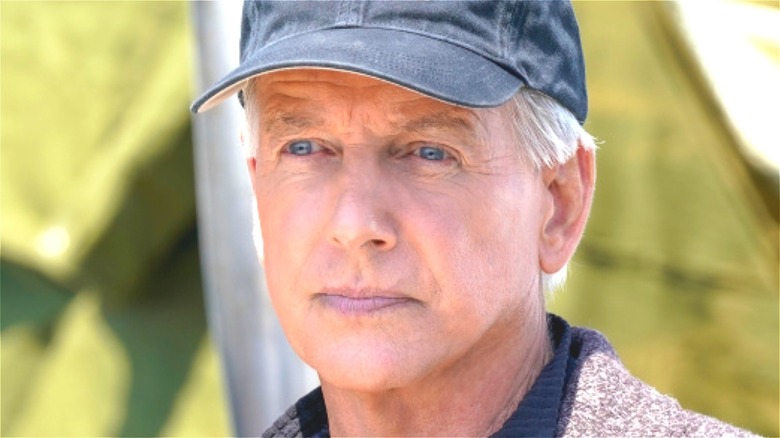 Cliff Lipson/CBS
In October of 2021, shortly after the start of its 19th season, series lead Mark Harmon announced that he was leaving military cop drama "NCIS." While Harmon is still listed in the show's credits, he no longer portrays Special Agent Leroy Jethro Gibbs on a regular basis. Instead, as detailed during his departure, Harmon will now contribute predominately in a behind-the-scenes capacity.
While his time as the lead character on "NCIS" has effectively concluded, Harmon's "NCIS" tenure in its totality lasted longer than plenty of other actors' entire careers, consisting of more than 400 episodes over the course of nearly two decades (via IMDb). Naturally, throughout such a considerable run, Gibbs appeared at the center of a fair number of standout storylines. For instance, Gibbs leads what may well be the best episode of Season 5, in which someone from his past resurfaces in his life looking for help.
Similarly, Gibbs' time on "NCIS" also includes a number of scenes where viewers might want to hit the pause button in order to get a better look at just what's happening on screen. Here's what might be the most pause-worthy Gibbs moment from throughout his entire time on "NCIS."
Gibbs' wardrobe calls back to Mark Harmon's football days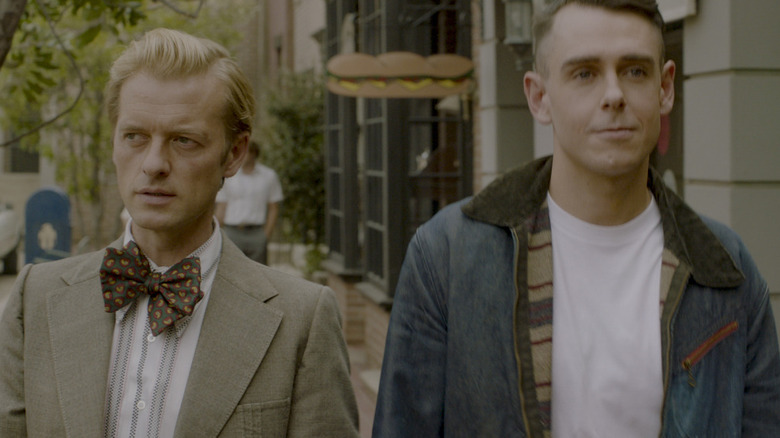 CBS
Season 18, Episode 2 of "NCIS" — which also happens to be the show's 400th episode (via IMDb) — flashes back to when Gibbs met Dr. Donald "Ducky" Mallard (David McCallum in the present, Adam Campbell in the past). At that point in time, Gibbs was attending a friend's wedding, and early on in the episode, young Gibbs (Sean Harmon) shops for an outfit to wear to the event. After watching this scene, one Reddit user pointed out that the suit that Gibbs selects is almost identical in design to an outfit a young Mark Harmon wore to an awards ceremony during his football career.
Prior to debuting as an actor, Harmon was something of a star quarterback, culminating in a starting position on UCLA's football team in 1972 and 1973. While dedicating himself to acting effectively put a stop to any chance he had of becoming professional athlete, Harmon was skilled enough at the sport during the time he did play to warrant "NCIS" paying tribute to this part of his past. That said, the scene in which Gibbs picks out a suit resembling Harmon's real-life formalwear is brief, all but requiring viewers interested in making the comparison to pause the episode in order get a proper look.