The Major Simpsons Episode You Likely Forgot Was Written By Ricky Gervais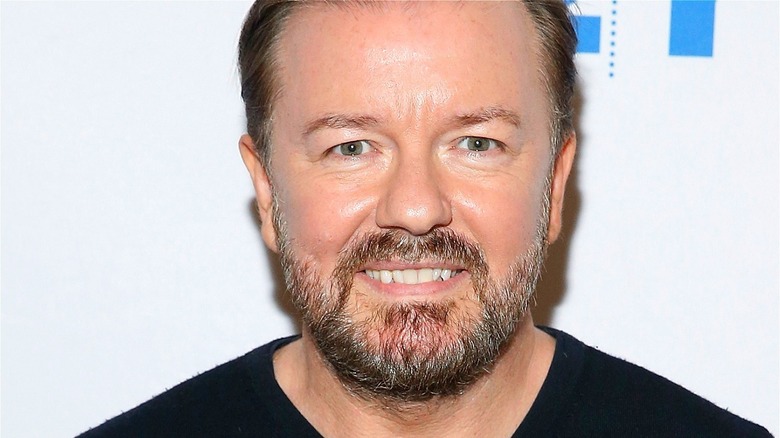 John Lamparski/Getty Images
Whether he's tearing down the Hollywood elite at the Golden Globes or starring in one of the many shows he's helped create, Ricky Gervais has proven time and time again that he is one of the sharpest comedians working today. Throughout his nearly 30-year career, Gervais has made a name for himself as one of the only comedians out there who will joke about anyone and anything, regardless of how many people he offends or provokes along the way.
Gervais has also established himself as a prolific writer and showrunner, having written and created such iconic series as "Extras," "An Idiot Abroad," and of course, the U.K. version of "The Office." His most recent project is the black comedy series "After Life," in which the normally lighthearted actor explores intense topics such as loss, grief, and death, while still making every episode downright hysterical.
Considering all that he's accomplished throughout his career, there's no question that Ricky Gervais is one of the most talented comedians out there — which is perhaps why he was brought on to write an episode of Fox's long-running animated show "The Simpsons."
Ricky Gervais wrote and starred Homer Simpson, This Is Your Wife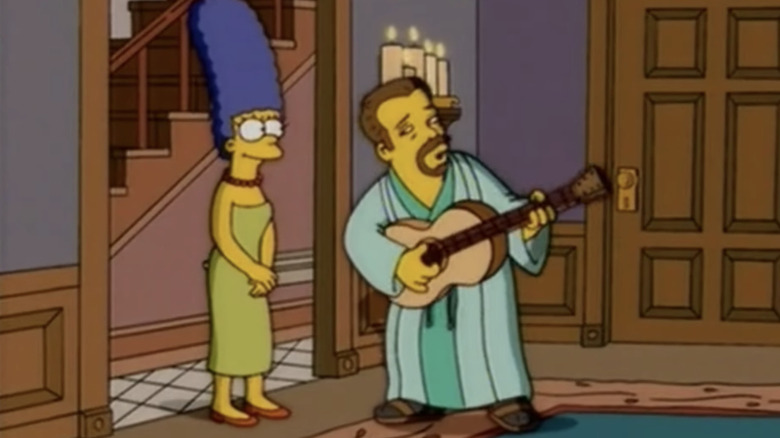 Fox /YouTube
Ricky Gervais is credited with writing the Season 17 episode "Homer Simpson, This Is Your Wife," wherein Homer (voiced by Dan Castellaneta) signs the family up to participate in a new Fox series called "Mother Flippers," a parody of the real-life series "Wife Swap." According to The Simpsons Wiki, this was actually the first-ever episode that was fully written by a guest star, since Gervais also starred in the episode as Charles Heathbar, the man who Marge Simpson (Julie Kavner) ends up having to live with.
Things go awry when Charles begins developing real feelings for Marge during the course of their time on "Mother Flippers," though in the end, his own wife, Verity, who is forced to live with Homer, ends up leaving him after developing feelings for Marge's sister Patty (also voiced by Julie Kavner) over their mutual dislike of the Simpson patriarch. Though the episode only holds a meager 6.5/10 rating on IMDb, the fact that the showrunners were willing to give Gervais free rein over the writing of the episode is a testament to his prowess when it comes to comedy. In any case, it's worth rewatching the episode just for the fact that Gervais ends up performing a ridiculous love song for Marge called "Lady in Blue," which perhaps gives us a glimpse into the comedian's earliest days trying to make it as a music star.