The Office Episode You Didn't Know Was Directed By The Creator Of The Office UK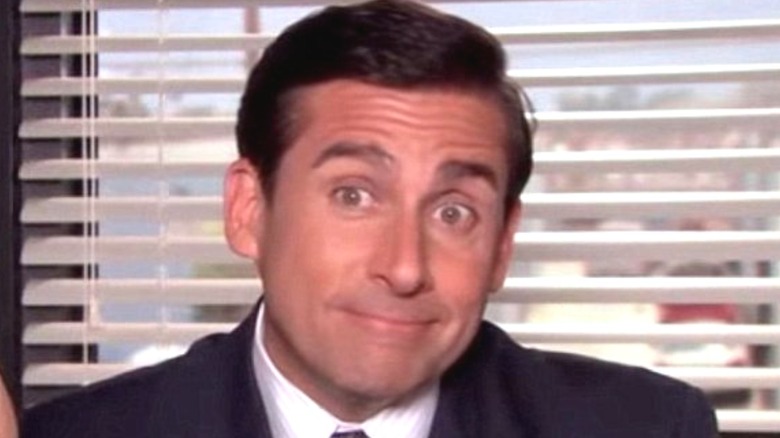 NBC
"The Office" is one of the most beloved sitcoms of all time. It's been eight years since Dunder Mifflin closed its doors to audiences, but the hit comedy series contains to gain new fans through its availability on streaming platforms.
The show has had many remarkable guest stars, including pre-fame Evan Peters and Amy Adams and comedy legends like Tim Meadows, Will Ferrell, and Jim Carrey. "The Office" had some recognizable names behind the camera as well, with many famous actors and directors stepping in to helm an episode or two. According to IMDb, over 50 directors lent their talents to "The Office."
As any fan of the series knows, "The Office" is based on the British comedy of the same name. Many know Ricky Gervais for his time as the British version of Michael Scott, named Michael Brent. However, there's another name we have to thank for "The Office" — and he also lent his directorial talents to the American version
Stephen Merchant directed Season 5, Episode 5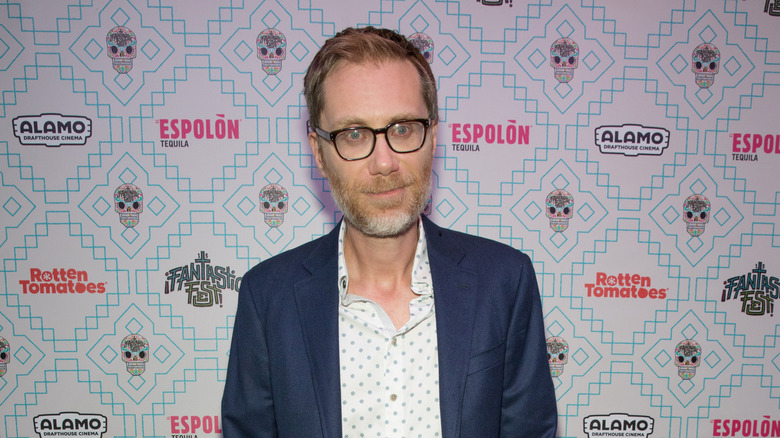 Rick Kern/Getty Images
Along with Gervais, Stephen Merchant serves as the co-creator of the British version of "The Office." The "Hello Ladies" star hopped across the pond to direct Season 5, Episode 5 of the American series.
The episode — titled "Customer Survey" — follows Dwight (Rainn Wilson) and Jim (John Krasinski) as they try to determine the reason behind their low customer survey scores. However, they soon find their bad reviews were fabricated by Kelly (Mindy Kaling), who was angry with the pair for not attending her "America's Got Talent" viewing party over the summer. Before figuring it out, Jim and Dwight sit down with Michael for a masterclass in selling. Jim, memorably and hilariously, takes the persona of William M. Buttlicker in a fake-selling scenario.
Unlike his co-creator Gervais, who appeared on the American "Office" as David Brent, Merchant never appeared on the show. However, the comedian has starred in many other memorable projects, including films "Hot Fuzz" and "Jojo Rabbit," as well as bit parts in "Modern Family" and "The Good Place."
We love knowing that this beloved Season 5 episode has close ties to the origin of "The Office" and count it as one of our favorites during our many rewatches.