The Character You Forgot Aaron Paul Played In DC's Failed Birds Of Prey Series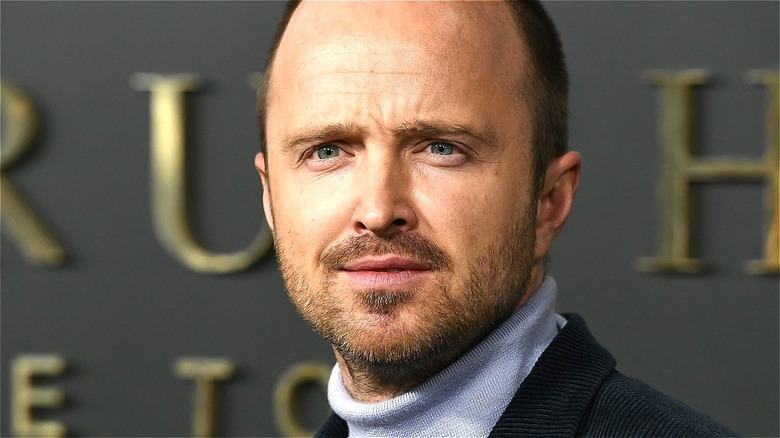 Frazer Harrison/Getty
Aaron Paul is certainly best known to audiences around the world for his Emmy-winning role as Jesse Pinkman, sidekick to the drug-dealing Walter White (aka Heisenberg) (Bryan Cranston) in AMC's "Breaking Bad." It was a role he later reprised for the 2019 Netflix film, "El Camino: A Breaking Bad Movie" and is set to play again in Season 6 of "Better Call Saul" (via Variety). Since "Breaking Bad," he's also gone on to produce and provide voice work for "Bojack Horseman," as well as star as Caleb in Season 3 of HBO's "Westworld." 
Before "Breaking Bad" though, Paul had many years building his career, and he appeared in bit roles in numerous other recognizable projects. Some of them will likely bring back memories for people, but it may take a minute to place a young Jesse Pinkman among the casts. One of the actor's earliest roles was in the short-lived television series "Birds of Prey." 
The show, which ended in 2003 after only a single season, was an early comic book adaptation for television. In 2002, long before The CW became the home of "Arrow," "The Flash," and numerous other DC Comics television projects, the WB's "Birds of Prey" served as one of few television refuges for comic book aficionados. Here's a look at the character you likely forgot Aaron Paul played on "Birds of Prey."
Aaron Paul played Jerry on Birds of Prey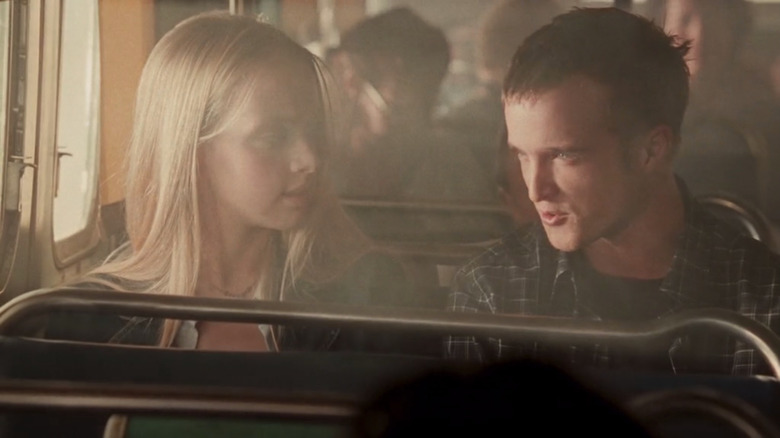 Warner Bros. Television
In the "Birds of Prey" television series, Aaron Paul portrayed a character named Jerry. Jerry first appears in the series only minutes into Season 1, Episode 1 ("Premiere"), where he introduces himself to Dinah Redmond (Rachel Skarston) as a fellow traveler on the way toward New Gotham City, the main setting for the series. Initially, Jerry seems fairly normal, making small talk with Dinah by asking if she is running to something or from something. 
However, it doesn't take long for Jerry to show his true colors. Only minutes after meeting up with Dinah later that night, he attempts to attack her. Luckily, Huntress (aka Helena Kyle) (Ashley Scott), the daughter of Bruce Wayne and Selina Kyle, arrives out of thin air and scares Jerry away before he can do any real damage. Notably, Paul is credited with portraying Jerry in both the unaired pilot and the first episode of the series that was eventually released (via IMDb). 
While Paul did not ever reprise his role in any subsequent episodes of "Birds of Prey," he continued popping in and out of other shows as he worked his way toward the series that made him a household name, "Breaking Bad." Besides "Birds of Prey," Paul also guest-starred on a variety of series with much longer episode counts such as "ER" and "CSI: Miami."