The Witcher Season 3 Has Added An Arrowverse Star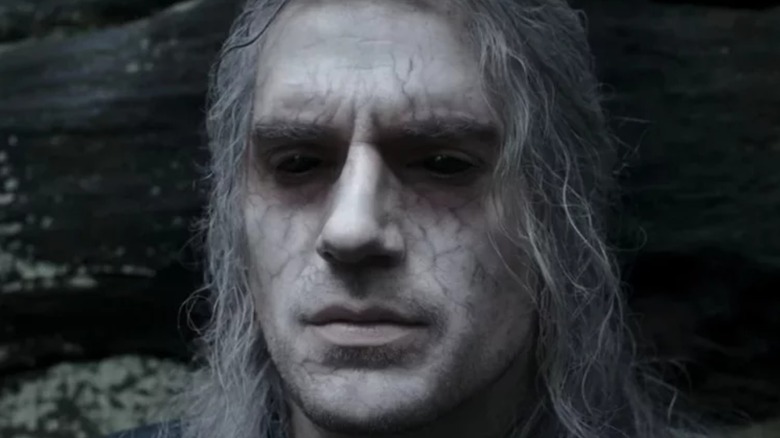 Netflix
Netflix's "The Witcher" is currently gearing up for Season 3, with production said to finally be underway. Fans of the popular video game adaptation were gifted that glorious news on Twitter earlier this month, and it appears they've now been tossed yet another "Witcher" coin in the form of some new casting announcements — including the addition of a recurring star from The CW's Arrowverse. 
For the third season, Netflix says that fans can expect to see Geralt (Henry Cavill), Princess Ciri (Freya Allan), and the sorceress Yennefer (Anya Chalotra) hunkering down in the fortress of Aretuza, where they will begin learning more about Ciri's abilities. The official Season 3 synopsis reads, "[Yennefer] hopes to discover more about the girl's untapped powers; instead, they discover they've landed in a battlefield of political corruption, dark magic, and treachery. They must fight back, put everything on the line — or risk losing each other forever."
When it comes to the new "Witcher" actors, it's unclear what sort of impact they'll have on the show and main characters in the long run. But we do know exactly who they'll be playing and what sort of other projects they've done in the past, which for one of them, includes the aforementioned stint in DC's Arrowverse as both a hero and a villain.
The Flash actor Robbie Amell cast as Gallatin
Robbie Amell, the actor who played Ronnie Raymond aka Firestorm (and Earth-2's Deathstorm) on "The Flash" for roughly three years, will be joining Henry Cavill and the rest of "The Witcher" gang as a character named Gallatin, who was revealed and described online by Netflix on Thursday morning, April 14. 
"A born fighter, Gallatin leads an army of guerrilla Scoia'tael fighting on behalf of Nilfgaard," the description says. "Unafraid to speak his truth, Gallatin's loyalty to his people ultimately leads him on a collision course with Francesca over power."
It's already been a great week for Amell so far, with the Canadian actor also making his return to "The Flash" on Wednesday, April 13, in the recent episode "Resurrection" (via IMDb). Amell reprised his Earth-2 Ronnie Raymond AKA Deathstorm role for the appearance. He's also slated to show up in the April 27 episode, "Death Rises" (via IMDb). His previous stint on "The Flash" was from 2014 to 2017. He appeared in 10 episodes. In addition to Amell, Netflix also announced that actors Meng'er Zhang, Hugh Skinner and Christelle Elwin would also be joining the "Witcher" cast for Season 3.