The Ultimate Abby Episode Of NCIS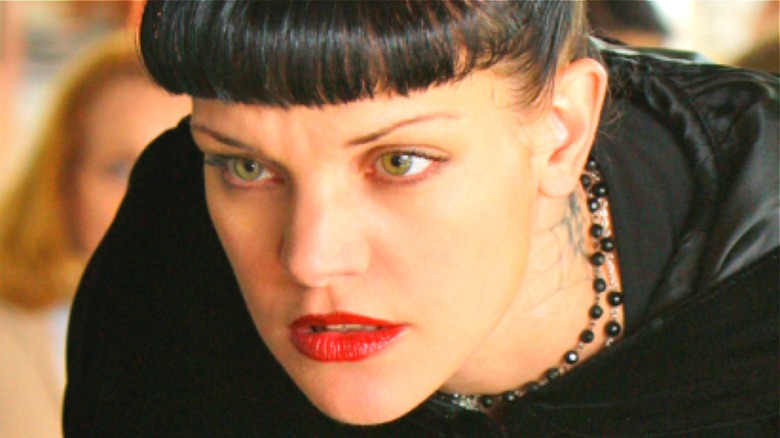 DFree/Shutterstock
The character of Abby Sciuto changed quite a bit over Pauley Perrette's 15-season run as the character on "NCIS," and not everyone was a fan of these changes. For instance, in a Reddit thread about her, one viewer, u/ptazdba, wrote "If you go back and look at her in Season 1, it's almost an entirely different character, personality-wise. I don't know who was writing for her, but she just kept getting more strange until I almost couldn't watch her."  While many "NCIS" fans started out loving the character of Abby, many felt that her character didn't grow and mature over the years the way other characters did. 
But no matter whether you love or hate Abby, she made an impact on people, with Perrette telling the cast of "The Talk" that she felt proud about making math and science more accessible for young girls who looked up to her character. "These are real people, who now 16 years later have gotten their degrees in science and math all because of Abby," she said. 
While there are many episodes that are referred to as Abby-centric or showcase the character's personality more than others, there is one episode that stands out more than the rest, for the fact that it finally gives us a deeper insight into her past.
The Season 10 episode Hit and Run helped viewers sympathize with Abby
Season 10, Episode 13 of "NCIS" did something new, by giving viewers a glimpse into the early life of Abby Sciuto. Many fans felt a background story on this integral character was long overdue. "I'm not even a big fan of Abby but Hit and Run from season 10 is a fantastic Abby flashback episode," says Redditor realclowntime.
While the NCIS team is investigating a murder, the case triggers a memory for Abby about an incident when she was a kid, which she refers to as her "first case in life." As a young girl, Abby (Brighton Sharbino) discovers a teddy bear in a smashed car at the junkyard, and she becomes determined to find its owner. In the process she discovers a story involving the girl whose teddy bear it was, the girl's father and grandfather. Abby, who is just as optimistic as a child as she is as an adult, is devastated that she can't fix the situation.
Abby's memories start to take over her present, and she has trouble focusing. She takes her first ever sick day from work, which causes worry among her coworkers. In the end, a heart-to-heart with Gibbs (Mark Harmon) finally makes her realize that she may not have gotten the ending for the family she wanted, but she did her best, which is all she can ever do. The episode succeeds in giving more depth to Abby, as well as showing what an integral part of her personality her kindness was. Love her or hate her, "Hit and Run" succeeds in making viewers see Abby as human.