The Surprising Type Of Episode Will Estes Wants To Try Out On Blue Bloods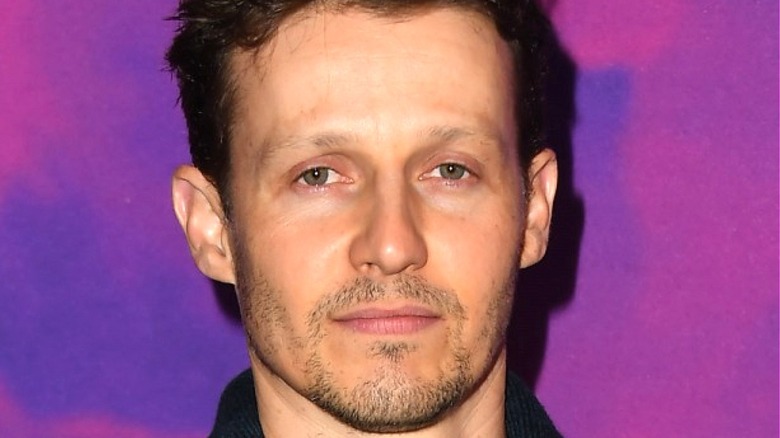 Nicholas Hunt/Getty
When a show is successful and stays on the air long enough, it's not unusual for the producers to experiment a little. Deviation from a successful formula can be extremely entertaining, if a little bit controversial, among devoted fans. That makes the idea an enticing prospect for someone like Will Estes, star of the long-running police drama "Blue Bloods." During an interview, he revealed an unusual creative ambition that he and a few other unnamed members of the "Blue Bloods" cast and crew share for a future episode of the series. Even though "Blue Bloods" is not exactly the type of series that fans expect a lot of wild experimentation from, the prospect is fascinating, nonetheless.
So what exactly is Will Estes' dream "Blue Bloods" episode? A claymation installment of the Reagan family saga? A live broadcast in the tradition of classic TV? An episode performed completely in Esperanto or Pig Latin? Here's what he said.
Estes wants to do a musical episode of Blue Bloods
CBS
Will Estes dropped that particular tidbit during an interview with The Nerds of Color. When asked about whether there was another series that Estes would be interested in doing a crossover episode with, the actor went a bit off-topic to share his thoughts on how he'd like to see "Blue Bloods" try something new. 
"We've all talked about doing a musical episode that's 'all a dream' at the end of it," Estes said. "As in one of the characters wakes up and has dreamed a musical version of a 'Blue Bloods' episode."
Were a "Blue Bloods" musical episode ever actually produced, it would be joining a long list of programs that have tried out such a gimmick. That includes comedies like "The Simpsons," "Community," and "Psych," but there have also been plenty of dramas that have participated in the form, as well. Shows like "Fringe," "Buffy the Vampire Slayer," "Grey's Anatomy," and even "Star Trek: Deep Space Nine" all have musical episodes. 
But if you're excited to see the Reagan clan belting out some songs on a future season of "Blue Bloods," Estes doesn't seem too optimistic that this particular dream will ever actually come true. The actor admitted, "I don't really think it's gonna happen though."