Is There A New Blue Bloods Episode On Tonight? (April 15, 2022)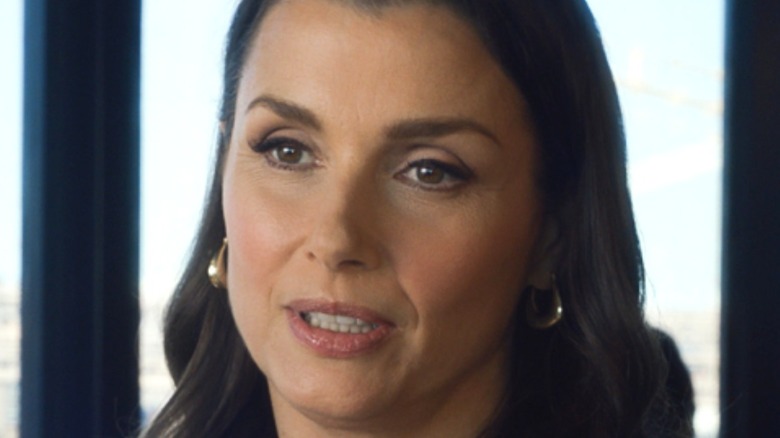 CBS
Featuring an ensemble cast helmed by TV legend Tom Selleck, "Blue Bloods" is a police procedural that follows the lives of the Reagan family. Selleck plays Frank Reagan, the New York City police commissioner and family patriarch. His three children, Erin (Bridget Moynahan), Danny (Donnie Wahlberg), and Jamie (Will Estes) all work in law enforcement in some capacity (via IMDb). The series revolves around the Reagan family dynamic, as well as every character's various professional and personal endeavors. New characters come and go, but the Reagans stick together through thick and thin, coming together every Sunday for family dinner. 
That comfortable family dynamic, developed over the course of 12 seasons, is what makes the series so endearing to viewers. Even though we're more than a decade into "Blue Bloods," fans are still loving the dramatic procedural. Only two episodes are tied for the lowest rating on IMDb — Episode 2, "Times Like These," and Episode 3, "Protective Instincts" — reminding us that if that is what's considered a poor viewer rating, then "Blue Bloods" Season 12 is doing really well. 
The latest season of "Blue Bloods" began airing in October 2021 and there are still a few episodes left before the season wraps up. New episodes typically premiere at 10 p.m. ET on Friday evenings, but will there be a new installment to watch tonight?
New episodes of Blue Bloods are coming soon
Unfortunately, there won't be a new episode of "Blue Bloods" airing tonight, April 15. Instead, according to CBS' weekly schedule, the network will be airing a rerun, a Season 12 episode titled "True Blue." The episode chronicles Jamie's (Will Estes) struggles at work, as well as an investigation into rumors of corruption in the NYPD and the FDNY. 
As reported by TV Guide, the next new episode of "Blue Bloods", titled "Tangled Up in Blue," will air during the show's regular time slot later this month on Friday, April 29. According to CinemaBlend, Danny Reagan actor Donnie Wahlberg revealed on Instagram that production on Season 12 of "Blue Bloods" has wrapped up, although there's still no word on whether or not the series has been renewed for another season. 
You can watch every season of "Blue Bloods" with a subscription to Paramount+, or you can stream episodes on the CBS website with credentials from your TV provider.