Who Is Hosting SNL Tonight? (April 16, 2022)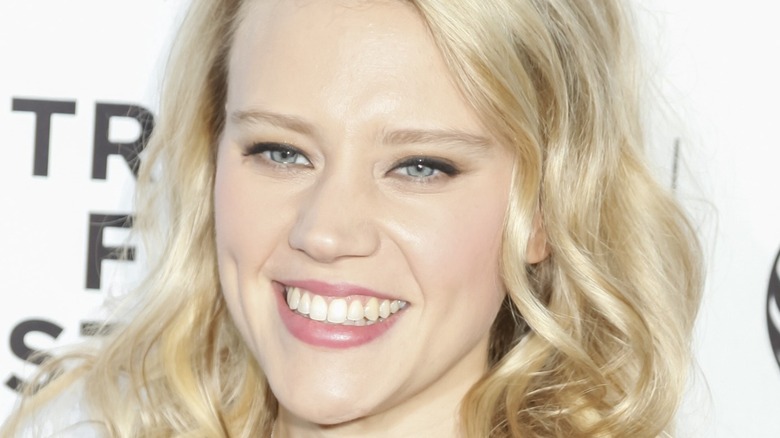 Sam Aronov/Shutterstock
As "Saturday Night Live" barrels ahead towards its 50th season on the air, the long-running sketch comedy series shows no signs of letting up. In fact, the show seems as popular as ever and looks primed to remain a Saturday night staple on NBC for the foreseeable future. Of course, part of what's made "SNL" such a cultural event since its 1975 debut is that it has been — and continues to be — television's most legit proving ground for up-and-coming comedic talent, with stars like Bill Murray, Eddie Murphy, Julia Louis-Dreyfus, Adam Sandler, and Amy Poehler getting their start on the show.
With the likes of Andy Samberg, Kate McKinnon, Pete Davidson, and Jason Sudekis fronting the more recent batch of "SNL" breakouts, the series' legacy of cranking out comedic stars has only grown of late. Uncanny casting aside, for a certain group of fans the highlight of any "SNL" episode is watching some of showbiz's biggest film, TV, and music stars turn up from one week to the next to take part in the live broadcast as host. And if you're among them, you should know this week's "Saturday Night Live" will feature another A-list talent in the hosting role. 
Lizzo is pulling double duty on tonight's Saturday Night Live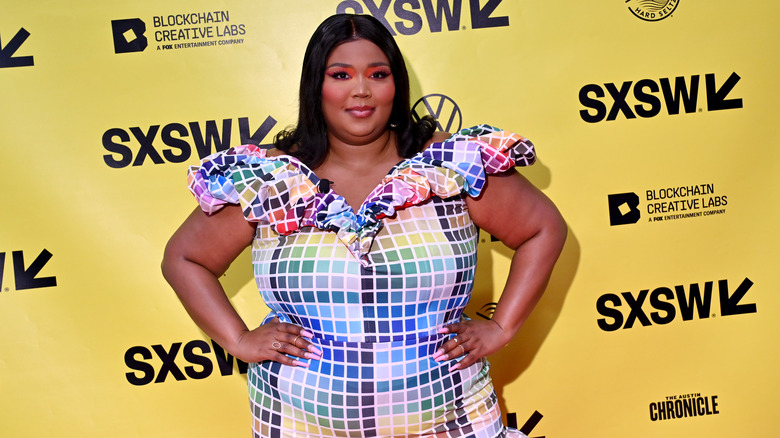 Chris Saucedo/Getty Images
According to the official Instagram page for "Saturday Night Live," none other than rapper, actor, and flutist extraordinaire Lizzo will play host on tonight's show. And yes, the multi-hyphenate talent will indeed be pulling double duty on the broadcast since she's also penciled in as this week's musical performer. The appearance coincides with the announcement of Lizzo's hotly-anticipated new album, which dropped on April 14. While her fans have no doubt been bobbing their heads to her new single, "About Damn Time," since its Thursday release, the artist will surely delight them with a live rendition of the new track tonight.
Lizzo's latest "SNL" stint will, of course, mark the second of her career as a musical guest after a more than memorable 2019 appearance. This will, however, be the first time she has played the role of host, and it should be fascinating to see how she handles herself in sketches opposite the current cast of "SNL" players. That said, if you've ever seen Lizzo perform, or caught one of her many late-night talk show appearances, you know she's more than got the personality to carry a sketch. As for her acting ability, well, those who saw her in 2019's "Hustlers" know better than to doubt that as well. 
So, the only remaining question is whether Lizzo will introduce herself when it's time to bring the jams. Tune in to NBC at 11:30 p.m. ET tonight to find out.