The One Gilbert Gottfried Movie Every Fan Should Watch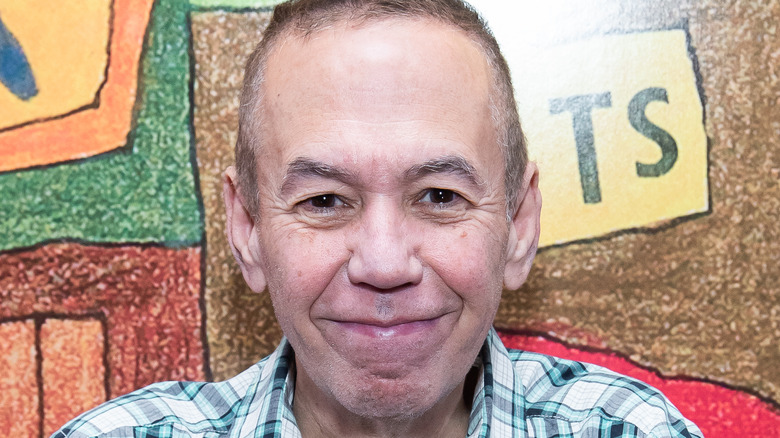 Mark Sagliocco/Getty Images
The devastating death of Gilbert Gottfried came out of the blue for many when the comedy legend's family announced the 67-year-old's passing on April 12. According to the statement, Gottfried had been dealing with an illness for quite some time, and his publicist confirmed that the cause of death was a rare muscular dystrophy disease called type II myotonic dystrophy (per NBC News). 
Gottfried's fellow comedians were quick to react to the shocking news, and many fans are no doubt eager to revisit his work in order to experience his characteristic, edgy brand of humor in this trying time. Those planning to devote some time for Gottfried's work might find themselves rewatching movies like "Aladdin" (in which Gottfried famously voiced the hot-headed parrot Iago), but there's one particular film that you might not even have been aware of ... but that all Gilbert Gottfried fans should absolutely experience. Let's take a look at the one Gottfried movie every fan should watch. 
Gilbert is a documentary that offers rare insight on the comedian's life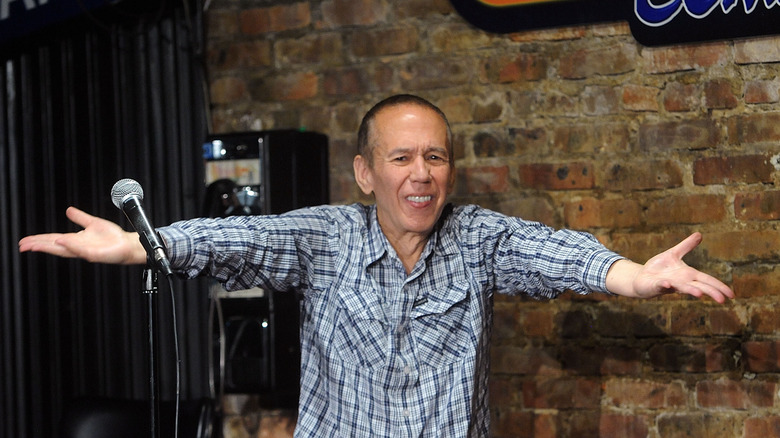 Bobby Bank/Getty Images
For those who are familiar with Gilbert Gottfried's instantly recognizable comedian persona but wish to know more about the man behind it, "Gilbert" is a must-watch. The 2017 documentary shows a rarely seen side of Gottfried, and what his private life as a family man was like. It also reveals the comedian's side on some of the biggest controversies he was involved in. The film is also worth watching because it shows Gottfried using his real voice, which is a far cry from the deliberately shrill and grating delivery he uses during his public appearances.  
Apart from offering a rare peek at a surprisingly muted Gottfried in his everyday environment, "Gilbert" is a truly rare gem that few people are familiar with. It was only showed in one theater, to the grand total gross of $8,362 (per Box Office Mojo), but fortunately, it's not particularly hard to track down these days. In fact, "Gilbert" is currently available for streaming on Peacock.