Charmed Actors You Might Not Know Passed Away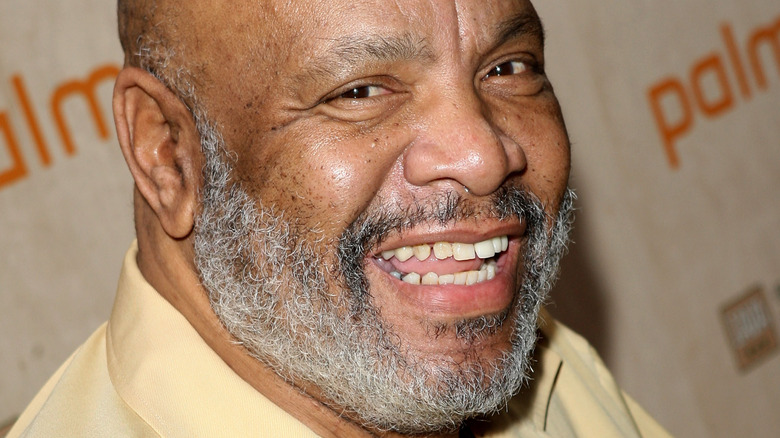 Jason Merritt/Getty Images
The supernatural drama "Charmed" ran from 1998 to 2006 on The WB. In the early noughties, it gained a cult following that has only continued to grow thanks to its presence on various streaming services like Netflix and Amazon Prime Video. For its first three seasons, "Charmed" starred Shannen Doherty, Holly Marie Combs, and Alyssa Milano as three magical sisters, Prue, Piper, and Phoebe Halliwell, respectively. Together they were known as the Charmed Ones, and they spent their days (and nights) saving the world from various demons and warlocks. Before Season 4 began, Doherty exited the series and Rose McGowan was introduced as Piper and Phoebe's long-lost sister Paige and they reconstituted the Charmed trio for a further five seasons.
"Charmed" wove an intricate web of storylines, most of which evolved from season to season. However, almost every episode of the show introduced a new demonic threat or sub-plot, too. With eight seasons, all comprising 22 or 23 episodes, series creator Constance M. Burge had plenty of opportunities to welcome new guest stars in each episode. "The Walking Dead" actor Norman Reedus and "The Masked Singer" judge Jenny McCarthy are just two names from that very long list.
However, with such an expansive cast, and decades having passed since "Charmed" first aired, some of those actors are no longer with us. Even if you've been keeping up with what the cast of "Charmed" has been doing since the series ended, you might not know that some of the show's stars passed away.
Billy Drago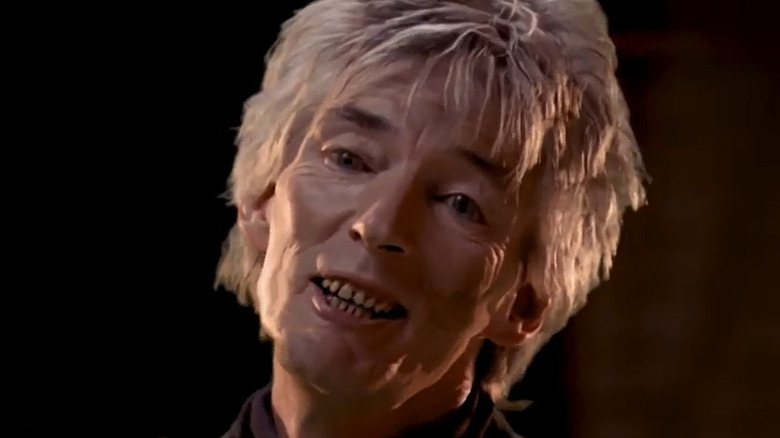 Warner Bros./YouTube
"The X-Files" actor Billy Drago played the fan-favorite fear demon Barbas on "Charmed." He first appeared in the Season 1 episode titled "From Fear to Eternity" and debuted his dark power, which was to read someone's greatest fear and use it to paralyze them. To earn his freedom from the underworld, Barbas had to kill 13 unmarried witches before midnight on Friday 13. After a brief struggle, the Charmed Ones overcome their fears and send Barbas back to hell, but that certainly isn't the last viewers see of him. Drago recurred on the show from 1998 to 2004, appearing in seven episodes. Like a cat, Barbas has lives to spare and is vanquished a total of four times throughout the series.
The actor, who was best known for his roles in "Pale Rider" and "The Untouchables," continued playing supernatural characters after "Charmed." He took on the role of Asmodeus in the horror film "Demon Hunter" and played the immortal Reb Halland in "Ghost Town."
Drago sadly died on June 24, 2019, at the age of 73, from complications after suffering a stroke, Variety reported. While he was known for playing villainous roles throughout his career, that couldn't have been further from Drago's real-life persona. "He was sinister and understated on screen, [but] sweet and humble off screen," Drago's friend and former "The Adventures of Brisco County, Jr." co-star Bruce Campbell wrote in a tribute to the actor on Twitter.
Scott Plank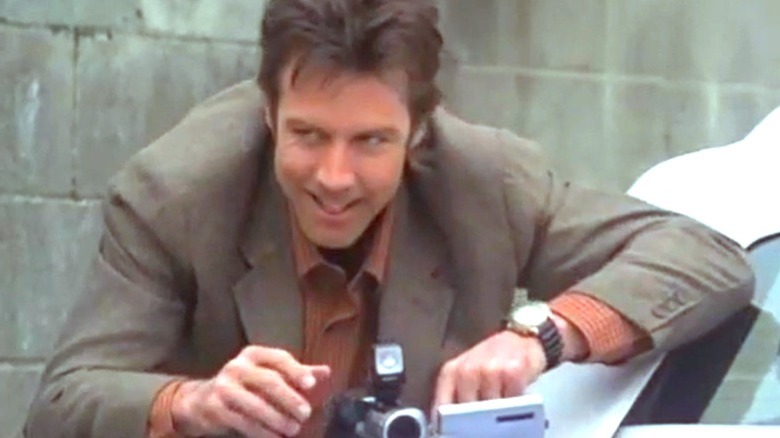 Warner Bros./YouTube
Scott Plank played Eric Lohman in the Season 1 episode "Out of Sight." Lohman is a reporter for the fictional Bay Weekly newspaper and one of the many characters who tries to expose the Charmed Ones over the years. At the beginning of the episode, Lohman sees Prue using her powers, and he soon begins following her in a bid to catch her in the act again. It's not long before he discovers Prue's sisters are also witches. When he films Piper using her powers, he blackmails Prue into letting him tag along on a demon vanquish. However, Lohman gets way more than he bargained for when he's attacked by a grimlock who knocks him unconscious, giving Prue ample time to steal back the tape.
Plank started acting professionally in 1983. He racked up 48 credits during his 19-year career. His most notable roles included playing Nick Reardon on the "Beverly Hills, 90210" spinoff "Melrose Place" and Sam Parks on the long-running beach drama "Baywatch."
Plank sadly died on October 24, 2002, at age 43, per Legacy.com. The D.C.-born actor passed away at his Los Angeles home as a result of delayed injuries sustained in a car accident three days earlier. His last screen role was in the movie "Holes." Plank played the character Trout Walker, sharing the screen with Sigourney Weaver and Jon Voight. The film was released five months after his death, in March 2003.
Lisa Robin Kelly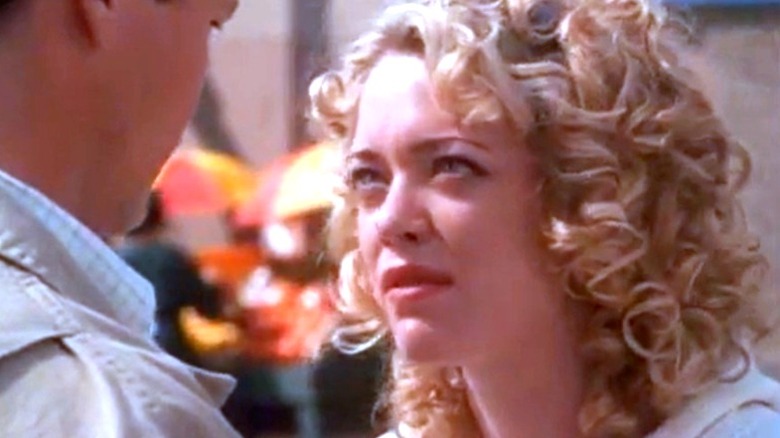 Warner Bros./YouTube
Actor Lisa Robin Kelly died on August 15, 2013, due to "multiple drug intoxication," People reported. Before she tragically died at the age of 43, Kelly made a name for herself as the actor playing Jill Stevens on "Days of Our Lives" and then Laurie Forman on "That '70s Show." On the latter, Laurie is the manipulative older sister of Eric (Topher Grace), but there's one character who does nothing but dote on her — their father Red Forman (Kurtwood Smith). She is the apple of his eye, while Eric often bears the brunt of Red's temper, which makes for some pretty funny scenes.
While "That '70s Show" ran from 1998 to 2006, Kelly exited the series in 2003 due to addiction issues. Laurie was initially written out of the show, though the character briefly reappears in Season 6, instead played by "MadTV" alum Christina Moore. After she left "That '70s Show," Kelly all but stopped acting, only appearing in two short films, "The Food Chain: A Hollywood Scarytale" in 2005 and "SUX2BME" in 2012.
Earlier in her career, Kelly made guest appearances on a number of popular television series, including "Married With Children" and "Charmed." In the supernatural drama, Kelly played Daisy, the ex-lover of the darklighter Alec, who began stalking her. She appeared in the aptly named episode "Love Hurts" in Season 1 of the show.
If you or anyone you know is struggling with addiction issues, help is available. Visit the Substance Abuse and Mental Health Services Administration website or contact SAMHSA's National Helpline at 1-800-662-HELP (4357).
David Carradine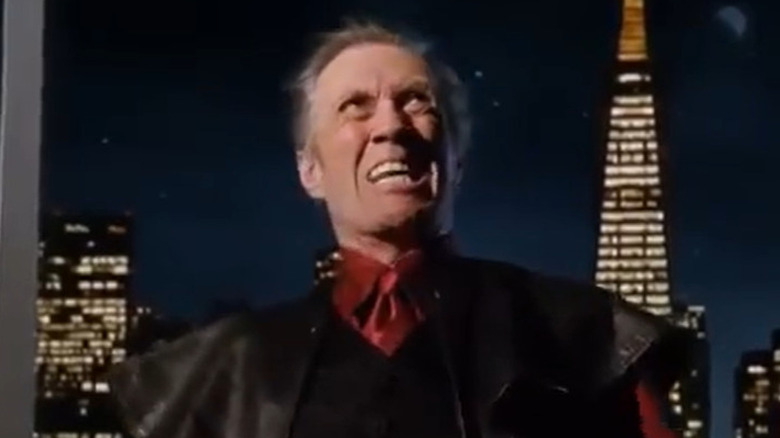 Warner Bros./YouTube
The biggest villains in the first season of "Charmed" appeared in the season finale, "Déjà Vu All Over Again." Carlos Gómez's character, Inspector Rodriguez, teams up with the time demon Tempus, played by David Carradine, to take down the Charmed One. Tempus keeps resetting the day until Rodriguez can kill all three of the witches. They ultimately defeat the demons, although they sadly lose series regular Andy Trudeau (Ted King) in the process. Tempus pops up again at the end of Season 3. However, Carradine's character is only mentioned off-screen, and the actor doesn't return to the series again.
If you're wondering where you've seen Carradine before, you don't have to look further than the "Kung Fu" franchise, which consists of two television series and two movies. The actor played Shaolin monk Kwai Chang Caine, a role that earned him both Golden Globe and Emmy awards. Carradine went on to star in Quentin Tarantino's critically acclaimed "Kill Bill" franchise as the titular character. However, it wasn't Carradine's martial arts background that impressed Tarantino. It was the actor's work in "Americana," which he directed as well as starred in. "[Quentin] has seen it so many times he knows every shot and every line of dialogue," Carradine revealed in an interview with AP News (via nj.com).
On June 3, 2009, at age 72, Carradine passed away (via People). The actor died as a result of accidental asphyxiation, the cause of which has not been confirmed.
Anne Haney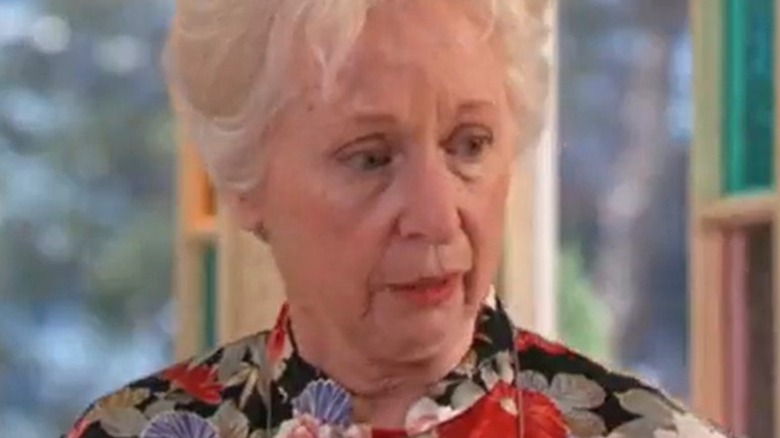 Warner Bros./YouTube
"Mrs. Doubtfire" star Anne Haney appeared in "Charmed" as Prue, Piper, and Phoebe's aunt, Gail Altman, in the Season 2 episode "How to Make a Quilt Out of Americans." Gail shows up unannounced at the Halliwell Manor for a brief catch-up before tricking the Charmed Ones into visiting her at her home in the fictional San Francisco suburb Santa Costa. After making a deal with the demon Cryto, Gail steals their powers, leaving the witches vulnerable to Cryto's attack. Realizing her mistake, Gail tries to make it right, but she eventually pays the ultimate price for her betrayal.
Anne Haney's acting career came to an end shortly after her appearance in "Charmed" when she died on May 26, 2001, at the age of 67, per the Los Angeles Times. Her last appearance was as Mrs. Kirby in the early noughties sitcom "Dharma and Greg" in 2001.
Haney's career began 23 years earlier in 1978 after she experienced several unexpected changes in her life. "My husband died, my daughter went to college, the dog got fleas, and the maid quit. So I had to come to Hollywood," she explained to the Atlanta Journal-Constitution in 1985 (via LA Times). Haney was in her mid-40s when she scored her first acting credit as Mrs. Benn in the TV movie "Summer of My German Soldier." From then on, she appeared in a variety of film and television roles, ranging from the 1998 "Psycho" remake to Fox's legal comedy-drama "Ally McBeal."
Zitto Kazann and Jeff Corey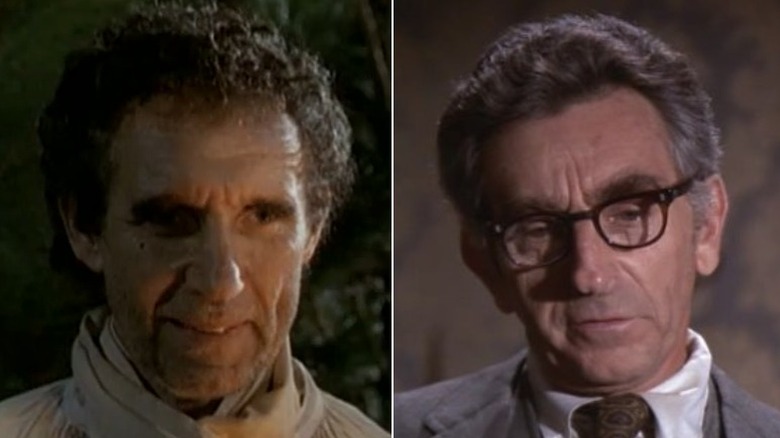 The WB/NBC
The second season finale of "Charmed" revealed the show's new big bad: a trio of distinguished demons called the Council, played by Zitto Kazann, Jeff Corey, and J. G. Hertzler. With assistance from a dragon warlock (Marcus Graham) and a trickster genie (French Stewart), the Council causes the temporary death of Prue. However, in true good vs. evil fashion, Piper and Phoebe manage to save Prue and together they vanquish the warlock and free the genie, leaving themselves and the Council alive to fight another day. However, when Season 3 begins, the demon trio has been rebranded as the Triad, with different actors playing the new characters. And so ends the Council. 
Sadly, two of those actors are no longer with us. Zitto Kazann died on February 5, 2021, at the age of 90, Television Academy confirmed. He is best remembered for starring in "Red Dawn, "Waterworld," and "Days of Our Lives." After "Charmed," Kazann appeared in other supernatural shows, like "Werewolf," "Buffy the Vampire Slayer," and "Angel." In the Buffyverse, he played the Kalderash Elder who oversaw Angel's curse, which he received as punishment for killing his beloved daughter.
The following year on August 16, Jeff Corey died at age 88, per The Guardian. He was known for playing both Edgar Mills and Judge Parker in "Little House on the Prairie" and voicing Silvermane in the 1994 "Spider-Man" animated TV series. "Charmed" was Corey's penultimate acting credit before he died. His last role was as Vernon Stanley in "The District."
Frances Bay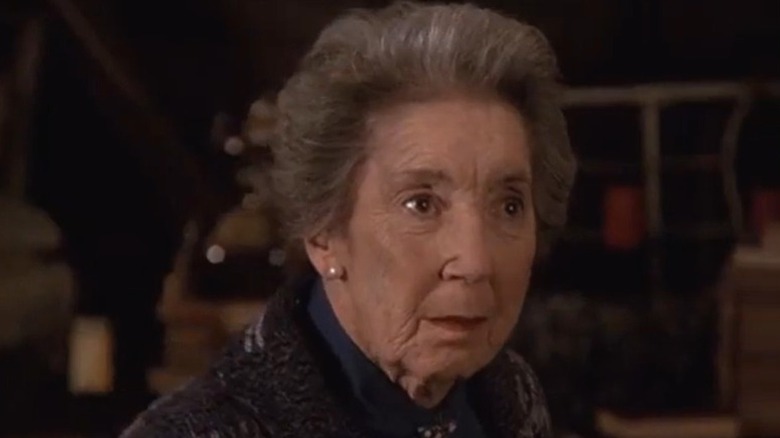 Warner Bros./YouTube
In Season 4, Phoebe struggles with the decision of whether to marry Cole (Julian McMahon), so she turns to her past and future selves to help her decide. In the episode, which is aptly named "The Three Faces of Phoebe," Frances Bay played the older version of Alyssa Milano's character, enlightening Phoebe as to what her future life might look like if she does or doesn't marry Cole.
Bay earned her rep as "Hollywood's grandma" by playing Adam Sandler's grandmother in the 1996 sports comedy "Happy Gilmore." Playing the elderly Mabel Choate in three episodes of "Seinfeld" from 1996 to 1998 was another role that suited her grandma persona. Mabel is first introduced in the Season 7 episode "The Rye," which sees her and Jerry get into a tug-of-war over a loaf of marble rye, which he eventually steals from her — something she doesn't let him forget when they meet again. She also appeared in multiple David Lynch works, including "Blue Velvet" and "Twin Peaks." 
At the age of 92, Bay died in hospital on September 15, 2011, after "battling an infection," her family confirmed to CBC News. Almost a decade earlier, the Canadian-American actor was in a car crash that resulted in the partial amputation of her leg. However, she continued acting afterward and gained one of her most notable television credits in "The Middle." Bay played the hard-drinking, chain-smoking Aunt Ginny, which was a role she held from 2009 until her death, after which the character was written out.
Henry Gibson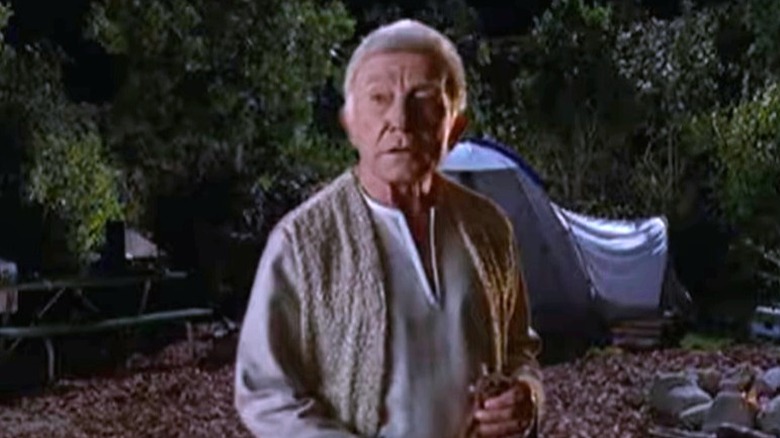 Warner Bros./YouTube
"Mr. Sandman [Bring Me A Dream]" was the theme song for the episode "San Francisco Dreamin,'" which starred Henry Gibson as the magical Sandman who spread dream dust around the city. The angelic being does his best to help the Charmed Ones interpret their dreams before he is killed by a tracer demon who's stealing the dream dust for his bounty-hunter boss.
Born James Bateman, the actor took the name Henry Gibson both to complete his public persona and to make a tongue-in-cheek reference to Norwegian playwright Henrik Ibsen. Gibson died September 14, 2009, at age 73, from cancer-related complications, his son confirmed to the LA Times. He's survived by two other sons, three sisters, and two grandchildren.
Gibson wore many hats during his career: He was an actor, a comedian, and a singer-songwriter. His notable credits include appearing on "The Dick Van Dyke Show," voicing Wilbur in the 1973 adaption of "Charlotte's Web," and his performance in the 1975 feature "Nashville." However, he is perhaps best remembered as an original cast member of the sketch comedy series "Rowan & Martin's Laugh-In." He was a regular on the show from 1967 to 1971 and played a variety of characters, including The Poet. Gibson wrote all his own material for the bit.  
Richard Lynch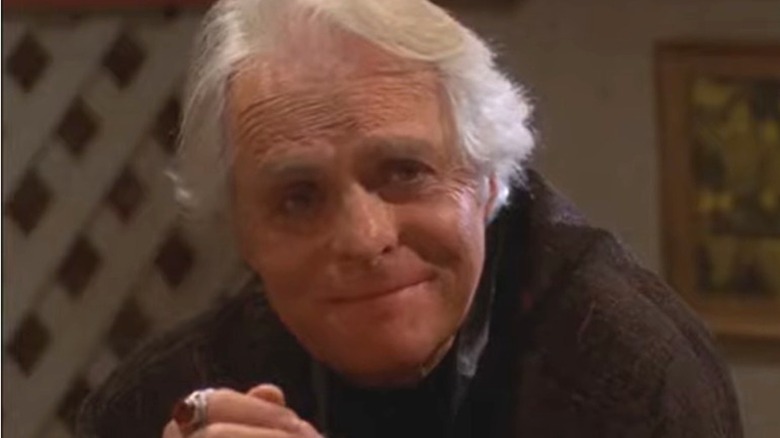 Warner Bros./YouTube
"Halloween" actor Richard Lynch passed away on June 19, 2012, at the age of 76, BBC reported. He died at home of natural causes, the Los Angeles Times confirmed a week later. Lynch began acting in 1968 and made a career out of playing villainous characters in horror, sci-fi, and fantasy films, as well as television series. Some of his notable roles include playing Riley alongside Gene Hackman and Al Pacino in "Scarecrow" and Scuba in the River Phoenix and Sidney Poitier-led feature "Little Nikita."
Lynch's facial scars only added to his menacing and villainous appearances on screen. As reported by the LA Times, "he suffered scarring in 1967 after he set himself on fire while under the influence of LSD." In 2003, Lynch played a particularly evil demon, Cronyn, in the "Charmed" Season 5 episode "The Day Magic Died." He masterminds a plan to steal Piper and Leo's unborn son, even enlisting the help of another demon to pretend to be the wife of Piper and Phoebe's father, Victor Bennett (James Read).
In 2011, Lynch reunited with "Halloween" director Rob Zombie for the third installment of the "Haunted" franchise, "The Lords of Salem." "Richard was great to work with and really gave it his all," Zombie wrote in a tribute to the actor on Facebook (via The AV Club). Sadly, Lynch had to withdraw from the project because of poor health and was replaced by Andrew Prine in the early stages of filming.
Michael Gilden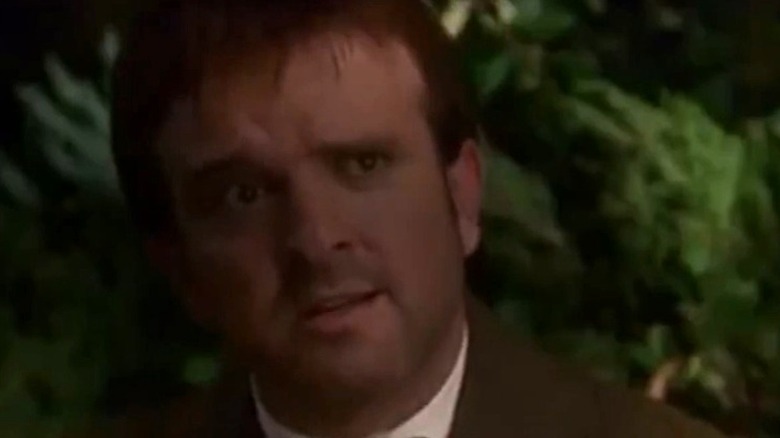 Warner Bros./YouTube
The fifth season of "Charmed" sees the introduction of a host of magical creatures, from sandmen and fairies to nymphs and ogres. In the episode "Lucky Charmed," the Charmed Ones also meet a group of leprechauns for the first time. Michael Gilden plays the leprechaun Finnegan for three episodes in Season 5 and later returns to the show playing another leprechaun named Liam, who is killed in Season 8. His death incites the Final Battle between the Charmed Ones and the Ultimate Power (Billie and Christy Jenkins, played by Kaley Cuoco and Marnette Patterson, respectively).
Gilden, who had a form of dwarfism, was four feet six inches tall. He began his acting career in 1981 and soon found himself playing an Ewok in "Star Wars: Return of the Jedi" and an elf in "The Pretender." These were minor roles compared to Gilden's more notable credits. He later appeared in "Pulp Fiction" as Philip Morris Page and "NCIS" as Marty Pearson.
The actor sadly died on December 5, 2006, at the age of 44, ET Online reported (via Narkive). He committed suicide, IMDb confirmed.
If you or anyone you know is having suicidal thoughts, please call the National Suicide Prevention Lifeline​ at​ 1-800-273-TALK (8255)​.
Matthew McGrory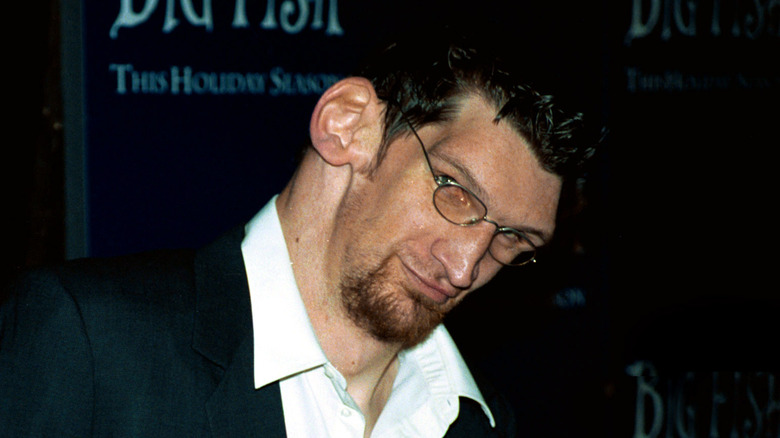 Everett Collection/Shutterstock
Formerly recognized as the world's tallest actor by Guinness World Record, Matthew McGrory stood at 7 feet 6 inches tall. He sadly died on August 8, 2005, at the age of 32, the Los Angeles Times confirmed. He dropped out of law school to pursue acting. After scoring smaller roles in "Malcolm in the Middle" and "Men in Black II," he got the role of Karl the Giant in the 2003 feature "Big Fish."
From 2003 to 2004, McGrory had a recurring role on "Charmed." He played an ogre in the episodes "Sword and the City" and "Spin City." His appearances were often accompanied by other members of the magical community, like dwarves, fairies, and leprechauns. After "Charmed," McGrory bagged roles in other supernatural shows, playing a giant in "Carnivàle" and a demon in "Constantine."
At the time of his death, McGrory was working on a biopic film about the wrestler-turned-actor Andre the Giant, a role he was particularly passionate about. "He felt the same way, that he would do anything just to be a person of regular size one day a week, where people don't have to stare at him, where he could go see a regular movie and walk down the street," the director Drew Sky said (via the Boston Globe).
James Avery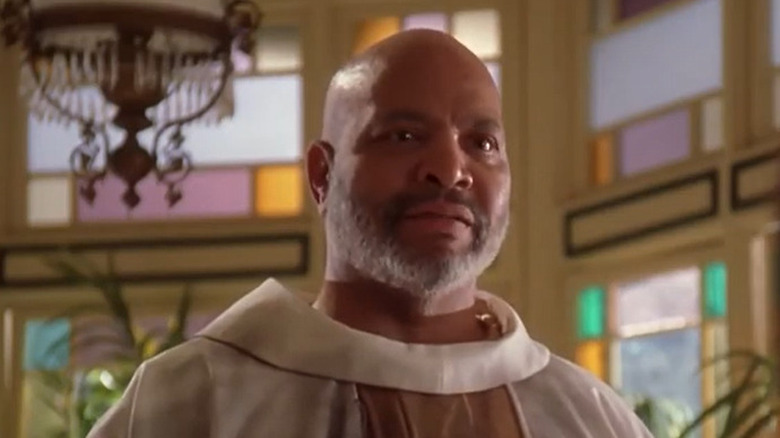 Warner Bros./YouTube
James Avery died on December 31, 2013, at the age of 68, CNN reported. He passed away from complications following open-heart surgery. Avery was best known for playing Uncle Phil in "The Fresh Prince of Bel-Air." His "Fresh Prince" co-star and on-screen nephew Will Smith wrote a touching tribute in celebration of the actor and their relationship. "Some of my greatest lessons in [a]cting, [l]iving and being a respectable human being came through James Avery," he wrote on Facebook. "Every young man needs an Uncle Phil."
After appearing in all 148 episodes of the sitcom, Avery went on to guest star in a variety of television series, including "That '70s Show," "Star Trek: Enterprise," and "Grey's Anatomy." He also had a successful voice acting career, voicing Haroud Hazi Bin in "Aladdin," War Machine/Jim Rhodes in the "Iron Man" and "Spider-Man" TV series, and Chief Keewazi in "The Adventures of Tarzan."
In 2004, Avery had a brief but impactful appearance in the seventh season of "Charmed." Avery played the Elder Zola, who reached out to Leo (Brian Krause) when he was struggling in the aftermath of Chris' (Drew Fuller) death in the Season 6 finale. However, while being manipulated by Barbas, Leo attacks and subsequently kills Zola, with the Elder's death sending the whitelighter even further into his downward spiral.
Bruce Gray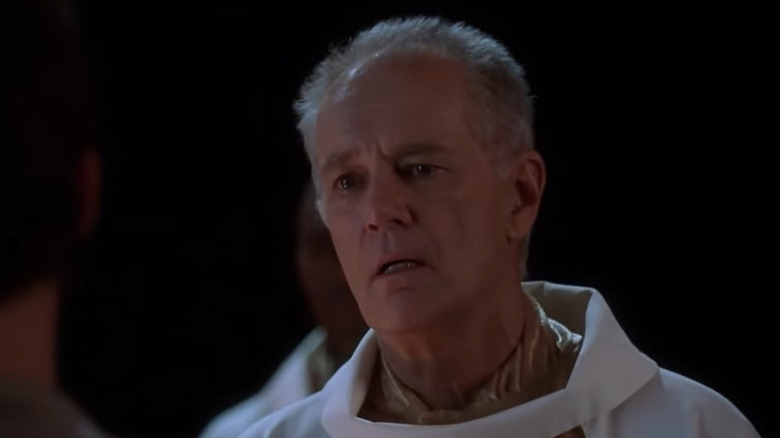 Warner Bros./YouTube
Bruce Gray played the Elder Kheel in the seventh season of "Charmed." However, he is nowhere near as supportive of Leo as James Avery's Zola was. He even tries to kill Leo in the episode "Ordinary Witches." In the episode "Carpe Demon," Kheel then tries to claim that Leo's betrayal (his decision to become an Avatar) results from the Elder's leniency and that he needs a stricter punishment. However, Leo clips his wings and becomes mortal a few episodes later, and Kheel is never seen again.
Along with his recurring role on "Charmed," Gray was best known for playing Rodney Miller in "My Big Fat Greek Wedding," Yuthers in "How I Met Your Mother," and Congressman Hughes in "Evan Almighty." Gray brought positive energy to everything he did — whether that was acting or volunteering in a local theater. "Don't Talk to Irene" producer Alyson Richards recalled how heartwarming his presence on the set was. "He was just so happy to act and to be there every day on set and brought such a great sense of energy to everybody," she said, per CBC.
Gray sadly died on December 13, 2017, at the age of 81, CBC reported. He passed away from cancer-related complications while in hospice care. Gray continued acting up until his death and his last screen appearance was in the television series "Château Laurier," which aired after his death in 2018.
Charles Robinson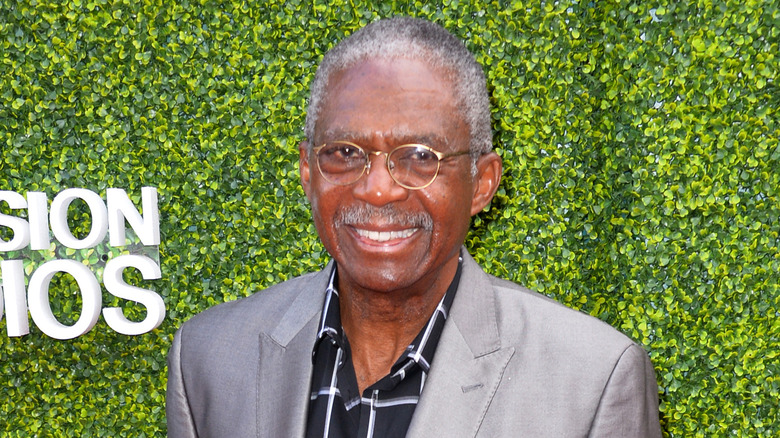 Featureflash Photo Agency/Shutterstock
In the episode "Show Ghouls," Darryl Morris comes to the Charmed Ones when his friend Mike (played by Charles "Charlie" Robinson) is in trouble — the kind of trouble for which he might need the witches' help. They soon discover Mike has been possessed by a spirit who died in a fire in 1899 and has been living the day over and over in a time loop ever since. Count Roget (David Anders), the mastermind behind the fire, uses the Charmed Ones' intervention as an opportunity to escape the time loop, briefly taking over Mike's body before possessing Phoebe's boyfriend Drake (Billy Zane).
During his 50-year career, Robinson amassed an impressive list of credits, including episodes of "The Fresh Prince of Bel-Air," "Heart of Dixie," "This Is Us," and "Love in the Time of Corona." However, he is best remembered for starring in the NBC sitcom "Night Court" as court clerk Mac Robinson from 1984 to 1992.
Robinson died on July 12, 2021, at age 75, per The Hollywood Reporter. He passed away from cardiac arrest with multisystem organ failure due to a combination of septic shock and cancer, the outlet reported. Robinson is survived by his wife and fellow actor Dolorita Noonan-Robinson, as well as their children and grandchildren.