The Real Reason That Prue From Charmed Wasn't Recast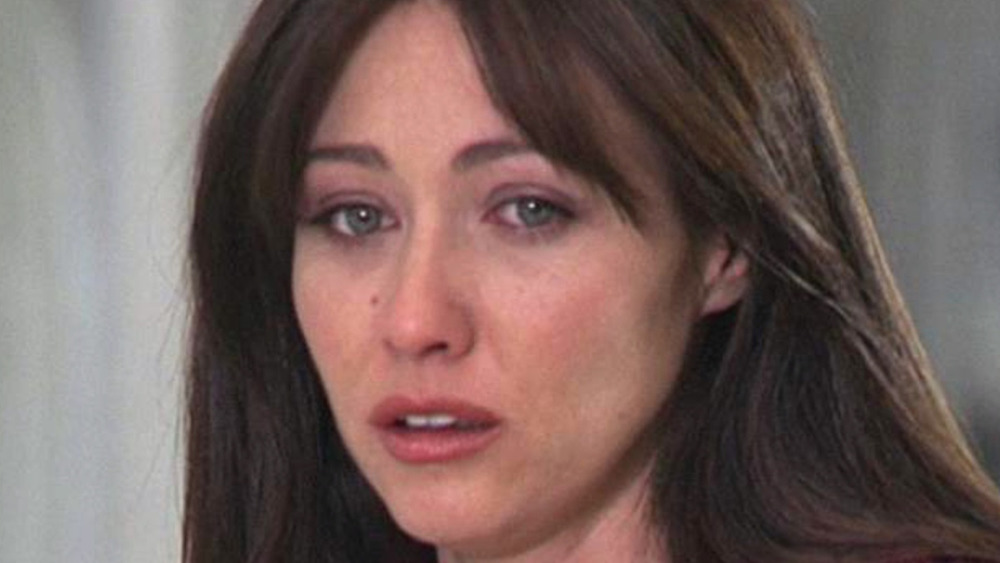 CBS Television Distribution
People who watched the now-defunct channel The WB in the late 1990s and early 2000s may remember Charmed. This blisteringly entertaining show about a trio of magical sisters defending the world from onslaughts of demons and monsters gained high praise and a steady viewership during its original airing. According to an archived article from CNN, Charmed's first episode broke The WB's record for the highest-rated debut. At one point in time, it was the longest-running television series where every lead character was female — at least until Desperate Housewives beat it by two measly episodes, as noted by Buzzfeed.
This success was undoubtedly driven in part by its lead characters, played by Shannen Doherty, Holly Marie Combs, and Alyssa Milano. And while the three worked well together on camera, their partnership inevitably came to a somewhat premature end. After the show's season 3 finale, Doherty's character, Prue, was killed off and replaced with a new character played by actress Rose McGowan. Why this sudden change in cast and character happened seemed like a mystery, but there's actually a rather logical reason behind the switch.
The WB couldn't find the right actress to replace Prue on Charmed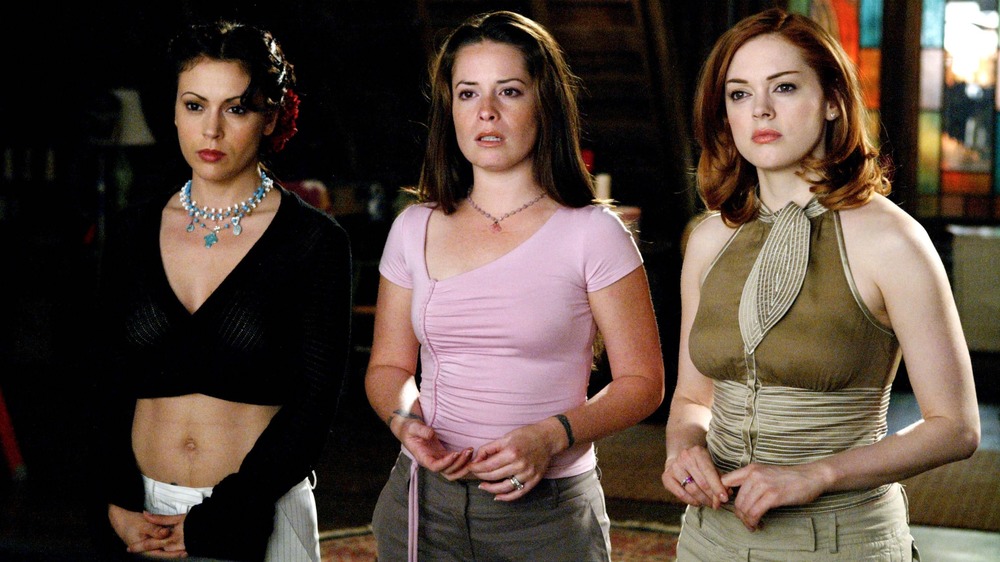 CBS Television Distribution
According to Screen Rant, when Doherty initially left due to alleged conflicts with Alyssa Milano, The WB tried their best to recast her character. Producer Aaron Spelling considered two separate actresses to fill Prue's shoes. They were Jennifer Love Hewitt (of I Know What You Did Last Summer fame) and Tiffani Thiessen, who had previously replaced Doherty on Beverly Hills 90210.
However, both actresses rejected the role. As a result, Spelling gave up on the idea of recasting Prue, and instead opted to create an entirely new character named Paige. This third, long-lost half-sister came into the picture after Prue's character was retroactively killed by a demonic entity in season 3's finale. Stepping into the role would be Rose McGowan, who was mostly a film actress prior to Charmed. Despite her inexperience in the realm of television, she helped carry the show until its eighth and final season on The WB.
Now, Charmed has a reboot on The WB's successor, The CW, having recently begun its third season. This Charmed employs a different cast of characters, though it follows a similar storyline. Unfortunately, not every cast member of the original series loves the reboot. According to another Screen Rant article, ex-stars Milano and Combs have both spoken out against the series. Oddly enough, Doherty bears no ill will toward the new version of the show, despite being the only original star to make a premature exit.